The Hackney farm
Guernseyman Richard de Beauvoir was a wealthy man. How he acquired his wealth is something of a mystery. In any event, he came to London in 1640 and bought what was known as the Balmes Estate which included a manor house, near where the canal now is, and 150 acres of farmland.
Richard had a number of children: two of whom are relevant to our story. A son, Osmond, and a daughter, Rachel. She who went on to marry Francis Tyssen, scion of a local family, originally from Flusshing in Holland, who owned land on the side of Kingsland Road. Their name is still reflected today on street names. One of the children of Rachel and Francis, Mary, later married Powlett Wright, who owned the Englefield Estate in Berkshire. We'll come back to that.
Osmond de Beauvoir, uncle to Mary, spent time in India and eventually married the Governor of Bengal's daughter. Having established his own fortune, he bought a country estate in Downham, Essex. De Beauvoir house and farm still exist today.
While in India, Osmond befriended one Richard Benyon. Orphaned at birth, Richard Benyon was an interesting character. He was raised either by a godfather or a neighbour – no one quite knows – and at the age of nine or ten was given a one-way ticket to Chennai, which was then known by the British as Fort St George, then as Madras. A bright young man, Richard had a job as a scribe for the East India Company and later served as a colonial administrator and then as governor of Fort St George – a post he held for nine years. Richard Benyon married twice but lost both his wives, then, with a fortune of approximately £70,000, he returned to England around 1730, and bought an estate in Margaretting, Essex, close to that of his friend Osmond de Beauvoir.
By this stage, Powlett had died and left Mary Wright both a young widow and a considerable heiress. As the family lore has it, Uncle Osmond was concerned that Mary would at that point wouldn't make a sensible choice in her next husband and Richard was invited to come and meet his niece. They married thus the de Beauvoir and Benyon families came together.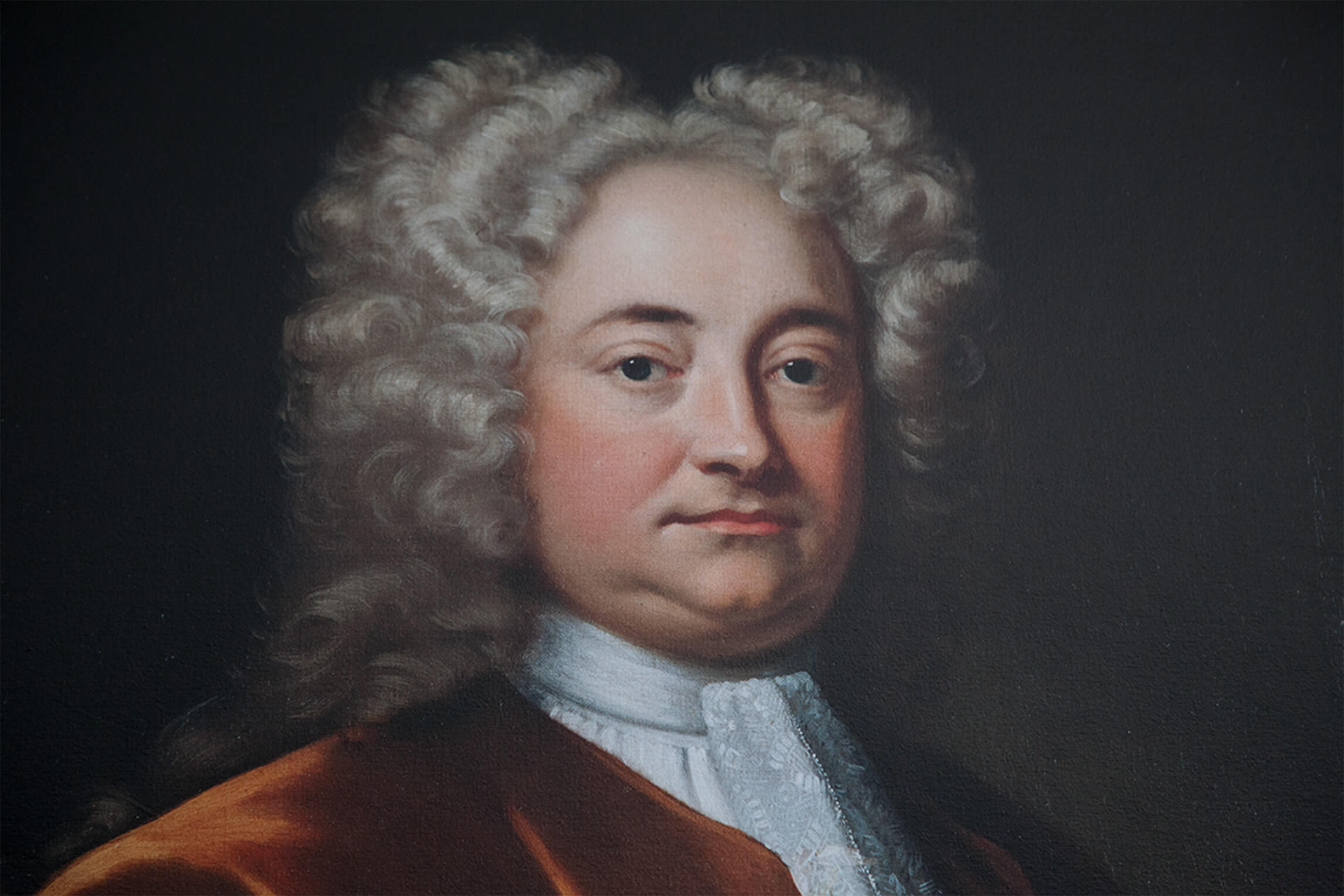 Development of De Beauvoir Town
While Englefield passed down the Benyon family line, Osmond de Beauvoir's son, Peter, inherited both the Hackney and Essex estates. He never married, became a vicar – of Hackney and Downham – and had the reputation of being somewhat miserly. Around 1800, he leased the Hackney estate to William Rhodes (grandfather of the explorer, Cecil Rhodes). At the time, the Rhodes family was a big farming family based around King's Cross. William had a particularly strong entrepreneurial spirit and entered the brick-building business. The Regent's Canal was starting to be cut which meant business for the Rhodes – especially when it came through the southern end of De Beauvoir estate in 1818.
In 1821, Rhodes managed to persuade Peter de Beauvoir, then an ailing and old man, to sign the building lease over the whole farm for the sum for around £1,200 a year. He then prepared an ambitious and elegant plan of four squares on diagonal streets intersecting at an octagon. Six months after signing the lease, Peter died and the estate went to his next of kin which, by that stage, was Richard Benyon of Englefield. For Richard to have been his next of kin, a number of people had to have died but because Peter had lived for so long (he was 88 when he died) that's what prevailed. History books suggest this wasn't what Peter had intended to happen as he preferred Richard's brothers, Charles and Edward, but both had predeceased in the Napoleonic Wars. Richard adopted the name Benyon de Beauvoir.
It didn't take long for Richard to realise that the lease on the land was substantially undervalued. In 1825, he then challenged it on the basis that Peter wasn't of sound mind when he signed it over. What followed was a lengthy and very public court case which went all the way to the House of Lords who eventually, in 1834, found in Richard Benyon's favour. That wasn't before he had to pay back £20,000 to William in costs (it's estimated that this is the equivalent of £20m in today's money).
Thus, De Beauvoir Town, as we know it today, began to be developed. William Rhodes's plan was grand and included five De Beauvoir squares. Richard Benyon de Beauvoir used a paired back design of terraces of semi-detached villas in short blocks which he thought was more appropriate for the middle-class merchants likely to occupy them. The earliest of Benyon-built properties that still stand today are thought to be the Benyon Cottages on Hertford Road, constructed in the late 1830s. In the end, only one of the projected squares was built – what we know today as De Beauvoir Square, although the diagonals partly survived in Enfield, Stamford and Ardleigh Roads. Development gathered pace thanks to the proximity of the depots in Kingsland basin and, during the 1840s, subleases were made to various local builders.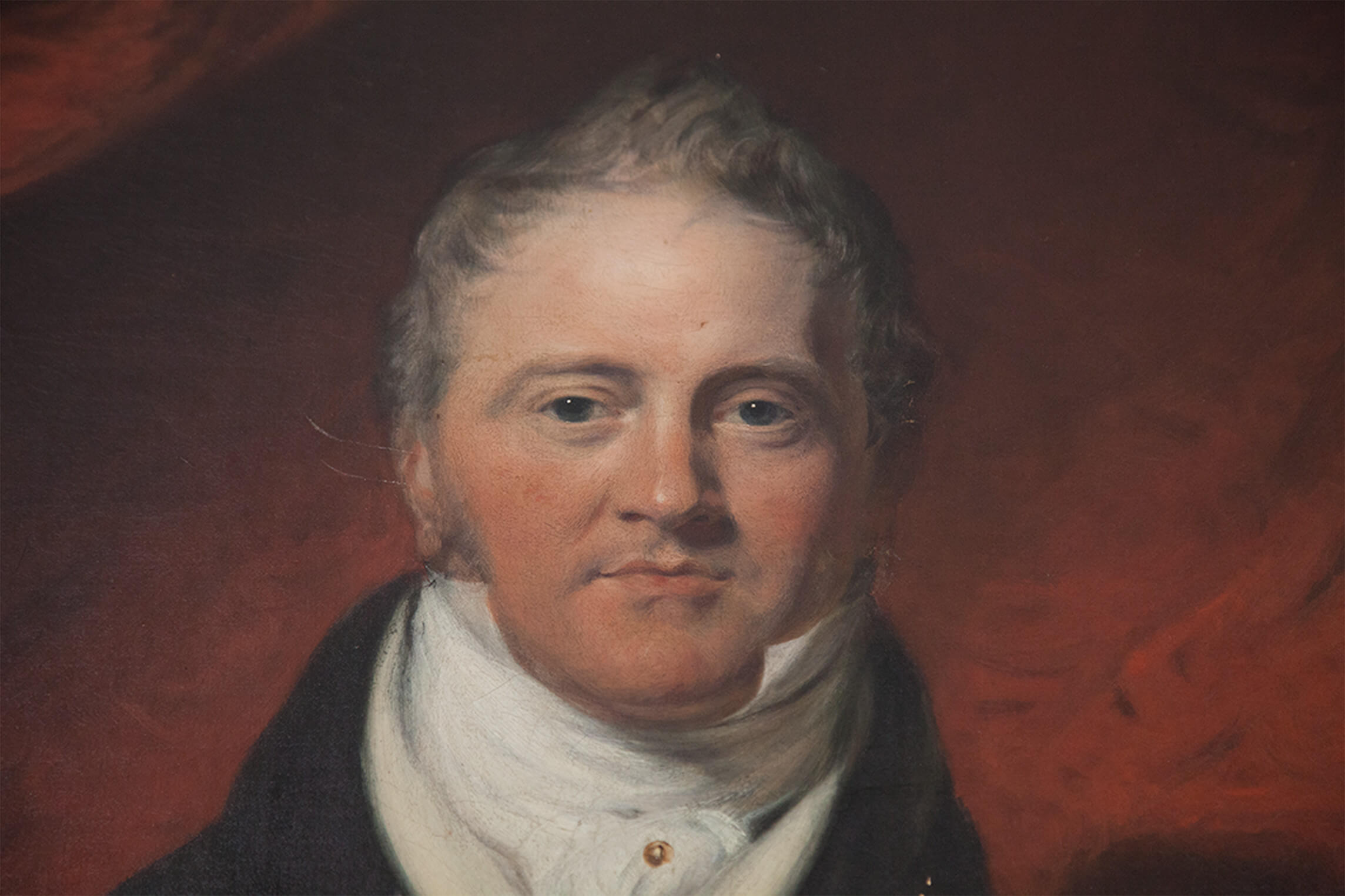 The Victorian era
The estate was intended to be almost entirely residential, except around the Kingsland basin, and at the south-west corner where a factory had been leased. Pubs were permitted and shops began to open up along Southgate Road from 1843; by 1869 there were further shops in Hertford and Downham Roads, as well as 8 pubs. The Victorian demographer Charles Booth visited De Beauvoir Town in 1897 and noted that the area was predominantly middle class, although added that it "had seen better days". He noted that "small houses and large gardens are its features", and, that its inhabitants tended to "get poorer as they approach the Balls Pond Road in the north and the canal to the south."
The 20th century
The estate had passed from Richard Benyon, who died in 1854 without any heirs, to his nephew, Richard Fellowes. Richard was the youngest son of three: the eldest inherited the family estate, the next one married into an estate and Richard inherited this estate as well as Engelfield – they were known as the "three lucky fellows". He was a philanthropist (he contributed money to the statue of Prince Albert opposite the Royal Albert Hall) who had no children and so, when Richard died, the estate passed to his nephew, James Herbert Fellowes (who adopted the name Benyon), in 1895. Again, James' contribution to welfare of the estate was unremarkable except that he was against alcohol and insisted that every lease signed had a ban on alcohol licence. His son, Harry Benyon, inherited in 1935. He tried to sell large swathes of the estate – the rents didn't cover the upkeep of the buildings – but with no luck. From the outbreak of war, to some time after it had finished, it was impossible to buy any raw materials, and, therefore, difficult to invest in any of the buildings. Things ran into a state of disrepair.
Harry died, with no children, in 1959. It was thought that there was no future in the estate and he made no allowances for death duties – frustratingly, as they were running at 80%. That meant a heavy tax bill to pay. Nevertheless, Harry left Englefield and De Beauvoir to his cousin, Richard Shelley, an admiral in the Navy and Edward's grandfather. Richard never told a soul. He put it in trust and handed it straight to his son, William Shelley who had held the rank of ADC to the Governor of Kenya, Evelyn Baring. It came as quite a surprise for the family, and the condition that the family surname was changed to Benyon.
By that stage, two world wars, multi-occupation, creeping backyard commerce, damage during the Blitz, and, critically, a long term lack of investment meant that much of De Beauvoir Town was in poor condition. In 1960, Hackney Council threatened to compulsory purchase the entire estate. Their plan was to demolish the buildings, starting at the canal and working north, replacing the Victorian stock with a mix of high-rise and low-rise flats and maisonettes to meet modern density criteria. This didn't happen but it's estimated that between a quarter and a third of De Beauvoir Town was razed to make way for the De Beauvoir Town Estate.
Conservation success
That this development didn't continue is thanks to variety of reasons, not least local pressure made up of the newly-formed De Beauvoir Association, and The Benyon Estate's managing agents Brown & Brown. By some fluke, as this pressure was mounting, 1968 was the year that saw the Conservatives sweep to power in Hackney – as in almost every inner London borough – for its first, and to date, last time. Their brief, three-year tenure put an end to the bulldozers and then, in the 1970s, the central part of De Beauvoir Town was made a conservation area, protecting the buildings in perpetuity.
William Benyon, who lived with his family in Northchurch Road, began a radical, dynamic and visionary modernisation programme in the early 70's. This involved converting some houses into flats so that tenants could be relocated from poor-quality housing and begin a chain of improvements. What we have today is largely thanks to this process of modernisation. The capital to do this work was raised by selling off refurbished properties on new long leases and also receipts from properties sold as a result of the 1967 Leasehold Reform Act.
This was a time of change and improvement. The first roads closed to vehicle traffic, creating the quiet, cycle-friendly streets which the area is so well known for today, were introduced in 1970. During this decade, the rents stated to pick up and the next milestone in the estate's history was when in 1989 Margaret Thatcher removed regulated tenant with fair rent officers and introduced Assured Shorthold Tenancies. With tenants now having fewer rights and paying higher rents, expectations grew in terms service and specification from landlords.
The family take back the reigns
In 1993, the Second Leasehold Reform Act was introduced which took the 1967 Act to another level; a number of the properties that had been done up and sold on long leases became enfranchiseable and the Estate was forced to sell a lot more properties.
Hackney's star has risen in ascendency since the millennium. Much of this can be accredited to the extra infrastructure and the legacy of the London 2012 games. But before that happened, we recognised that there was no face to The Benyon Estate and we sought to address that. The family deemed that the business had grown to such a size that it needed to be asset managed and we set out a vision based around placemaking. In 2007, Edward Benyon was brought in to lead the team and the estate office at Southgate Road was established.