Textile designer and screen printer
Gail Bryson
Gail Bryson, a textile designer and screen printer, has been working from a studio at De Beauvoir Workshops since 2012. She designs and prints a range of products, from tea towels and totes to prints and homewares.
Gail studied at Edinburgh College of Art, completing a degree in applied design, and specialising in printed textiles. Fresh from college, her first job was as a textile designer and colourist for renowned designer and founder of the Design Museum in London, Terrance Conran, and The Conran Shop.
After gaining experience in design agencies throughout her career, Gail has worked for herself for over 15 years and boasts an impressive portfolio, including work for John Lewis and Partners, Jamie Oliver and Heals.
"I'd describe my work as colourful, simple graphics that complement a wide range of home styles," Gail explained. "I enjoy exploring colour and am inspired by what I see out and about.
"I take lots of photos and take particular inspiration from the colour combinations seen on boats down on the River Lea where I spend my weekends rowing and walking my dog, Olive."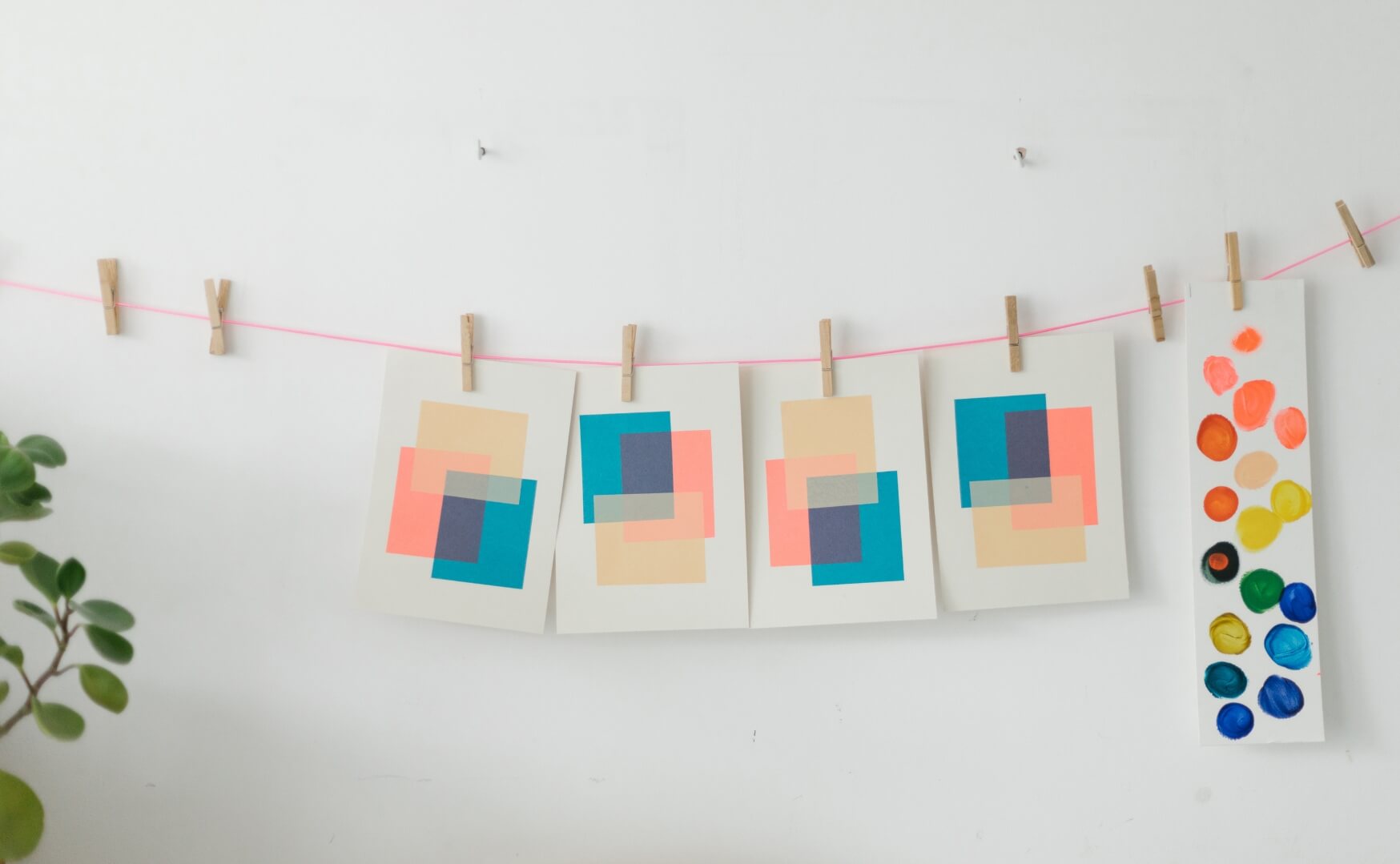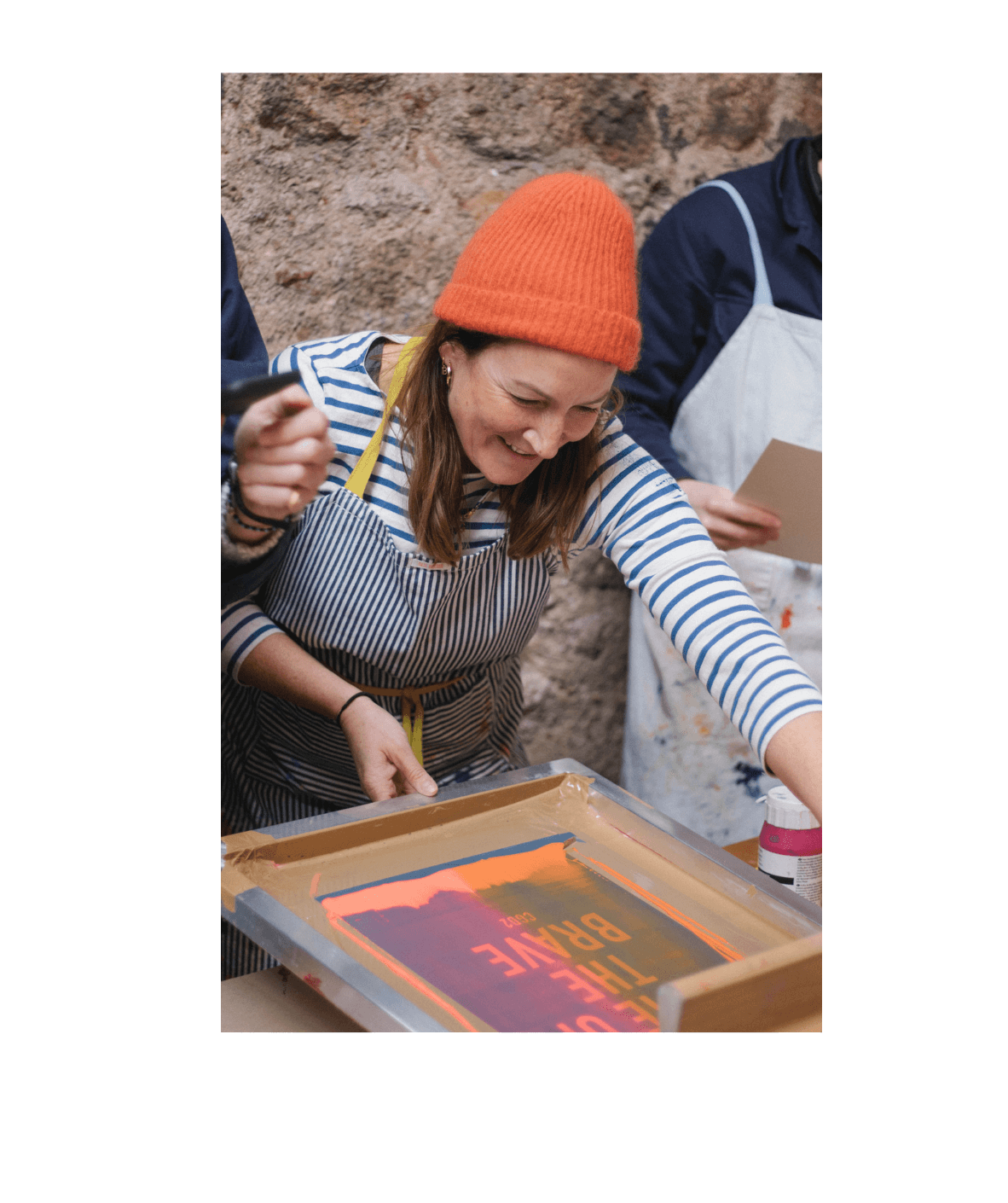 A firm believer in quality design that will stand the test of time, Gail's products are mainly hand-printed and hand-sewn in London. "Ultimately, my aim is to create things that can be passed down through the generations, like the collection of linen I inherited from my own family," Gail added.
Recently, Gail has run a series of two-day courses in screen printing at Glen Dye Cabins and Cottages. The camps are an opportunity for people to rewild their lives and their creativity in the beautiful surrounds of Glen Dye, near Aberdeen.
"It was great to spend some time in nature, share my skills with like-minded people, get inspired for some new prints and have a break from the city," she said.
Gail also worked with Glen Dye Cabins' sister company, Some Good Ideas, on a range of bold and colourful homewares, all made in Britain and using British materials wherever possible.
One half of BrysonLoxley, a design consultancy specialising in commercial design solutions, Gail also offers services in everything from corporate rebrands to product, print, and packaging in partnership with friend Tamsin Loxley.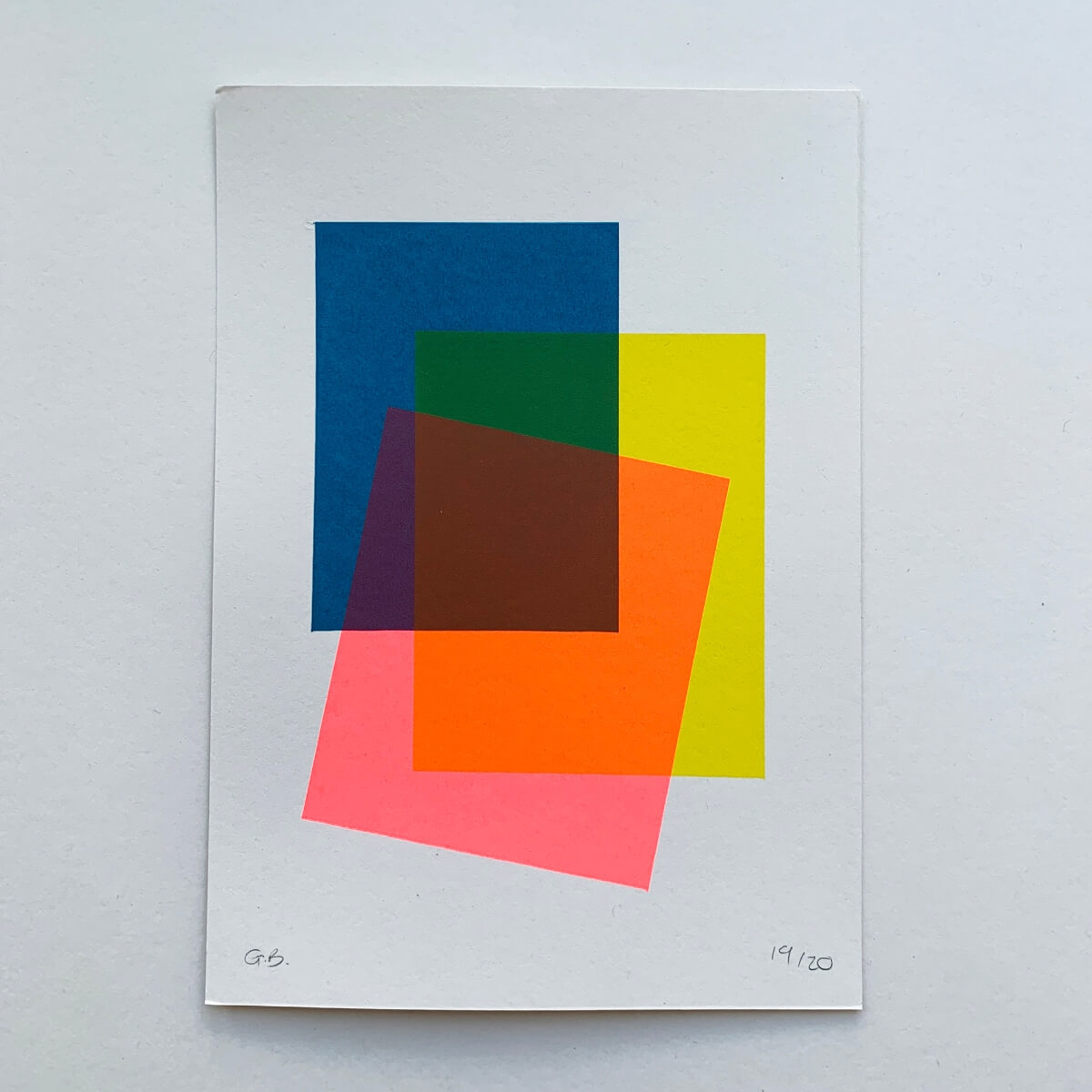 Living in nearby Dalston, Gail explained: "The studio is perfect for me as it's walking distance from my home, but it feels far enough away to have that balance.
"I love the space and the creative community in the workshops. De Beauvoir is a friendly neighbourhood and it's nice to know and say hello the people in the local businesses. The studio is also a great space for hosting studio sales and the odd studio drinks party too!"
Gail is running screen printing workshops from her studio in De Beauvoir throughout August. Visit www.gailbryson.co.uk for more details and to view her work.
Follow her on Instagram.
In photos: Gail (with Olive!! 🐶) and a friend & colleague Tamsin Loxley, beautiful artwork by Gail, screen printing at Glen Dye Cabins and Cottages
Photo credit: Department Two Photography / Gail Bryson