Children's illustrator
Jason Ford
Bestselling children's and commercial illustrator Jason Ford has been working from De Beauvoir Workshops since 2018 in a shared studio space.
His work includes The Super Book for Superheroes children's activity book, part of a series of superhero themed books, and The Monster Book of Zombies, Spooks and Ghouls.
He also works as a freelance commercial illustrator with clients including American Express, Cadburys, Nickelodeon, NSPCC and Ted Baker, as well as for newspapers and magazines across the globe, including The Economist, The Guardian, The New York Times, The Telegraph and The Wall Street Journal.
"From the age of 15, I knew I wanted to do something with my drawing and dreamed of being a cartoonist," Jason explained. "I was inspired by Tintin, Marvel, and the Asterix and Obelix comics, and have always loved drawings that are graphic and entertaining."
Jason studied at Art College in Brighton, before completing a post-graduate degree in illustration at the Royal College of Art, London. "I feel lucky to have made a career out of it and that I'm still working as an illustrator some 30 years on," Jason said.
After graduating from college, Jason and a group of his peers joined together to rent shared studio space in East London. "As we sometimes worked on our own on our various projects, it was great to share a space with other people in the industry. We were all quite new to the working world, so our first studio space felt like a real adventure and was good fun. It spurred us all on to get the work in too as we had bills to pay."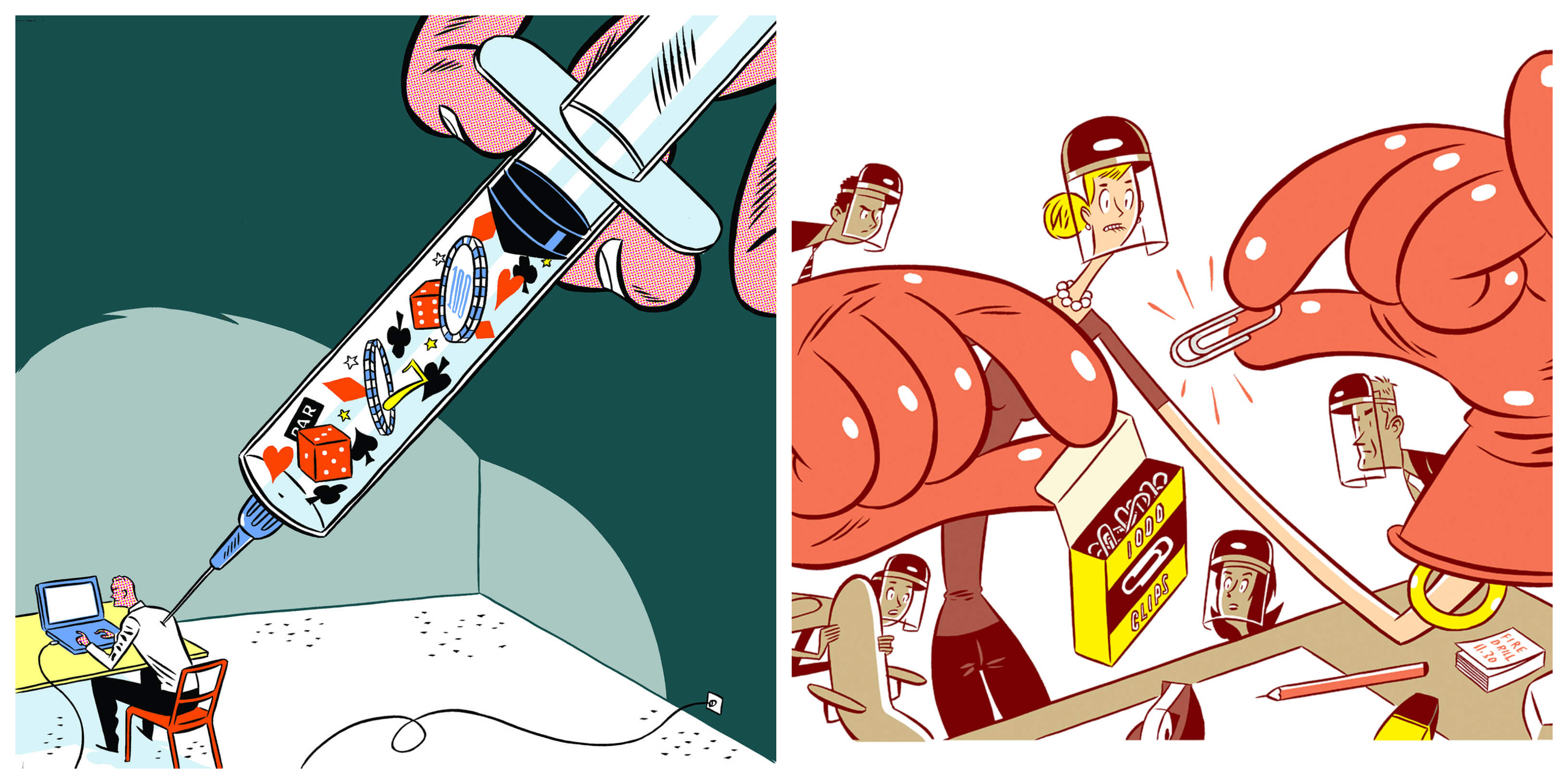 Many years on from the first studio space, Jason and a group of creatives moved to 100 De Beauvoir Road, owned by the Benyon Estate, in 2000. "It was a fantastic space. It took a few years for us to fill it up, but we had around 28 people in a big open plan space; illustrators, designers, architects, fashion designers, photographers – there were all sorts of people.
"We signed a 20-year lease and, at the time, that seemed completely mad! I couldn't imagine that I would still be doing this all those years later."
When 100 De Beauvoir Road was scheduled for redevelopment, the Benyon Estate was able to move many of the tenants down the road to De Beauvoir Workshops on Southgate Road.
"That feeling of collaboration that we had in the studio from the outset is still very much there," Jason continued. "We bounce ideas off each other and share skills - you might be sat next to someone who has expertise in layout or typography. It's great to work alongside people that understand what you do."
Jason's first activity book, The Super Book for Superheroes, was published in 2012 and he has since gone on to work on other themes, including zombies and aliens. "The books are very much designed to encourage children to have a go and not to get hung up on if their drawings are any good, it's about spurring ideas.
"Feedback from parents has been that the activities are a real antidote to children being stuck in front of digital entertainment. I just want to kickstart that creative spark."
In 2020, Jason and his publisher Laurence King Publishing joined forces to launch a keyworker superhero competition, which saw people nominate a Covid-19 key worker to be illustrated as a superhero.
"It was great fun to be part of and was just a small way to give back to people who were working so hard during the pandemic. One entry was from a girl who had nominated her Dad, a doctor. He was isolating away from the family who all really missed him.
"The print of him as a superhero was sent out and we got a photo back of him having received it as a surprise which was really rewarding. It was a fantastic interactive project."
Find out more at www.heartagency.com/artists/jason-ford/ or follow him on Instagram at @dingdongford.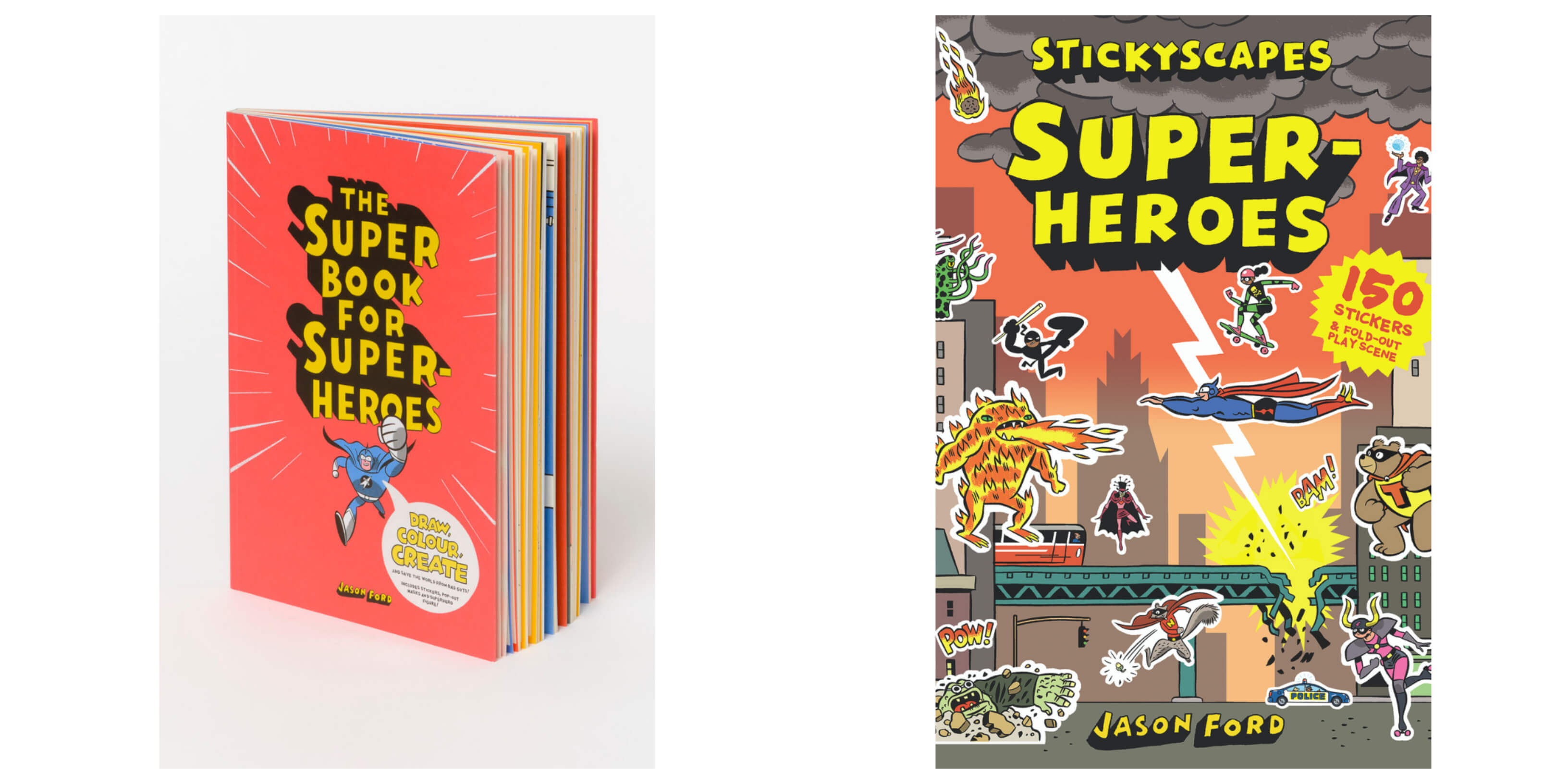 All photos copyright: Jason Ford