Antique lighting specialist
Jolene Farmer
Antique restoration specialist Jolene Farmer specialises in the repair and restoration of lighting and is based at De Beauvoir Workshops.
Creating a bespoke lighting, rewiring and restoring a wide range of pieces, and offering replacement and repairs, her work is complemented by services such as oil and water gilding, hand-painting, powder coating and more.
Alongside her private and commercial commissions, Jolene has been featured on TV in one of Quest's top shows, Salvage Hunters: The Restorers as their lighting expert, with all of her scenes shot from her studio in De Beauvoir Workshops.
"I work on two or three projects per series and it is really exciting but completely full on," Jolene explained. "It can take months to complete each project and it has really tested my skills through working on some interesting and unusual pieces. I find myself becoming a bit of a detective trying to see the creative's original idea and bring it back to life.
"What I love about being part of the show, and being part of the industry in general, is working with a network of restorers. I specialise in lighting and rewiring, but might work with a powder coater, wood turner or metal work specialise to complete a piece. We're all part of a real community of creative craftspeople to share ideas and work together."
Over recent years, Jolene has found her team's skills increasingly in demand. "Whether it's a piece with sentimental value that I'm rediscovering the original character of or a more basic home staple, people are investing in getting lighting and other items repaired more and more to increase their longevity. And it isn't all grand chandeliers, I've restored Ikea lights too!"
After learning how to water gild in Venice aged just 16 and later completing a foundation degree at Central Saint Martin's, University of the Arts London, Jolene learnt her craft at the renowned David Turner Workshops which specialises in restoration and period lighting design.
"David remains a fantastic mentor to this day," Jolene explains. "He comes from a long family of restorers and has passed on invaluable skills and expertise. It feels like my career has come full circle as I have now taken on a second studio round the corner from De Beauvoir Workshops which was formerly David's."
Photo: Salvage Hunters on QUEST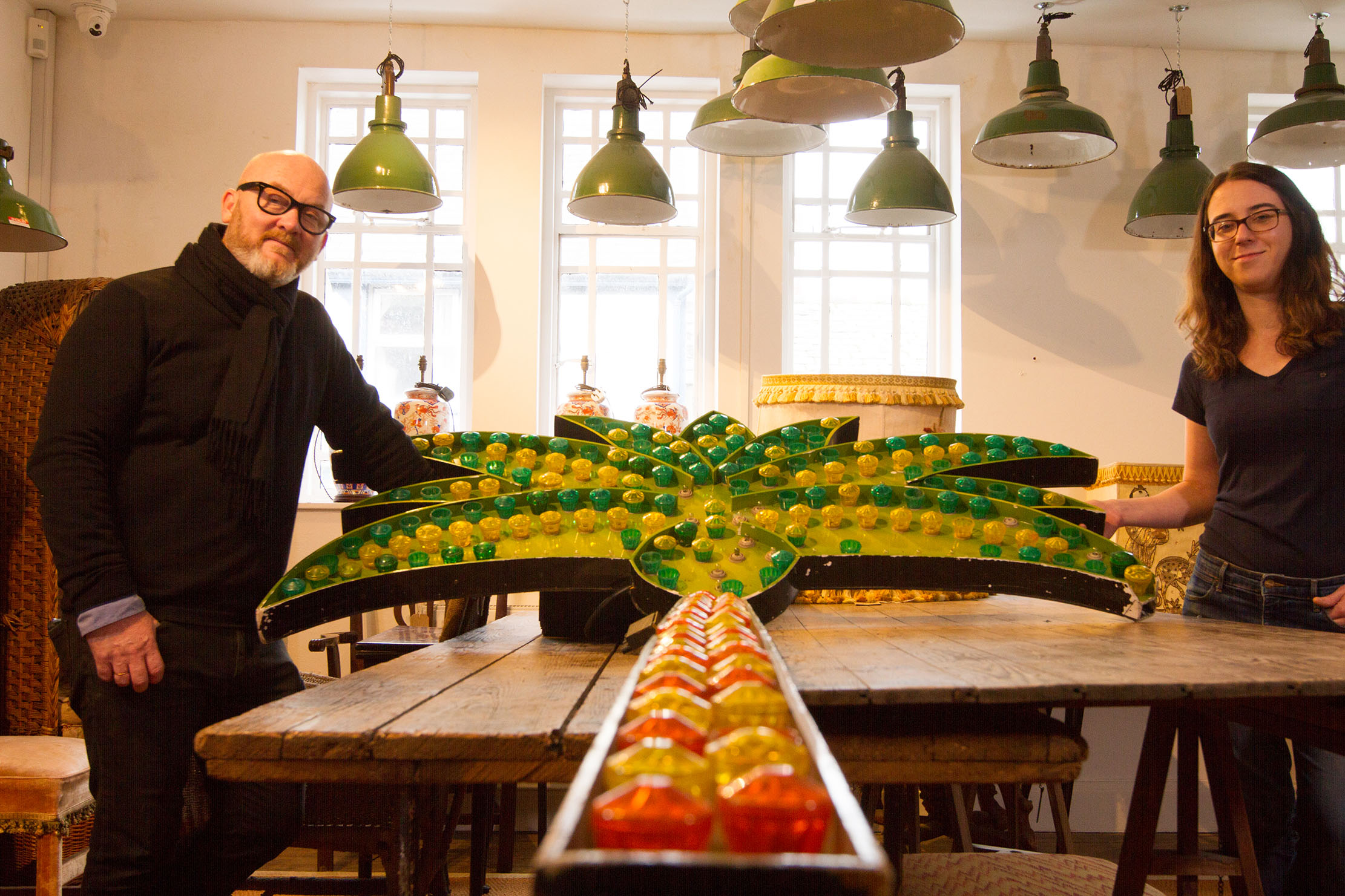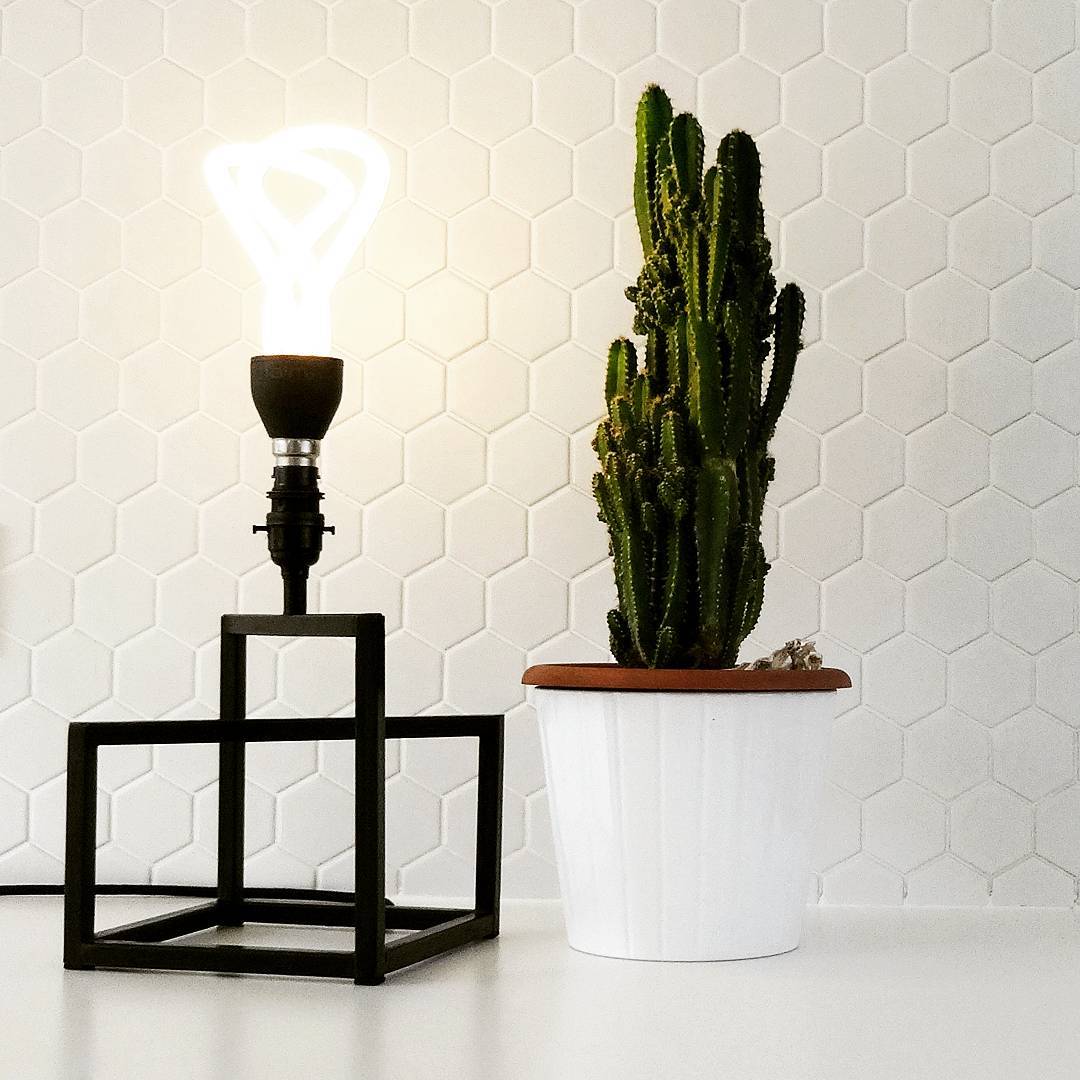 Jolene launched her own business in 2008 and began working from her bedroom in her house-share in Hackney. As work picked up, she needed more space and took on a small room off a stone carving workshop on Southgate Road.
"It was tiny, when I sat at the desk I could touch all four walls!" Jolene said. "But for my first workshop the rent was affordable and I had more space than at home.
"I was so grateful when the Benyon Estate said they were going to refurbish the place. They arranged for me to take up space in a nearby workshop so I could continue working throughout the refurbishment; they really did right by me.
"The new space was absolutely fantastic and it was finally warm and dry! I had started to take on more clients by this point, so was in the workshop much longer hours and that's when things started to change for me."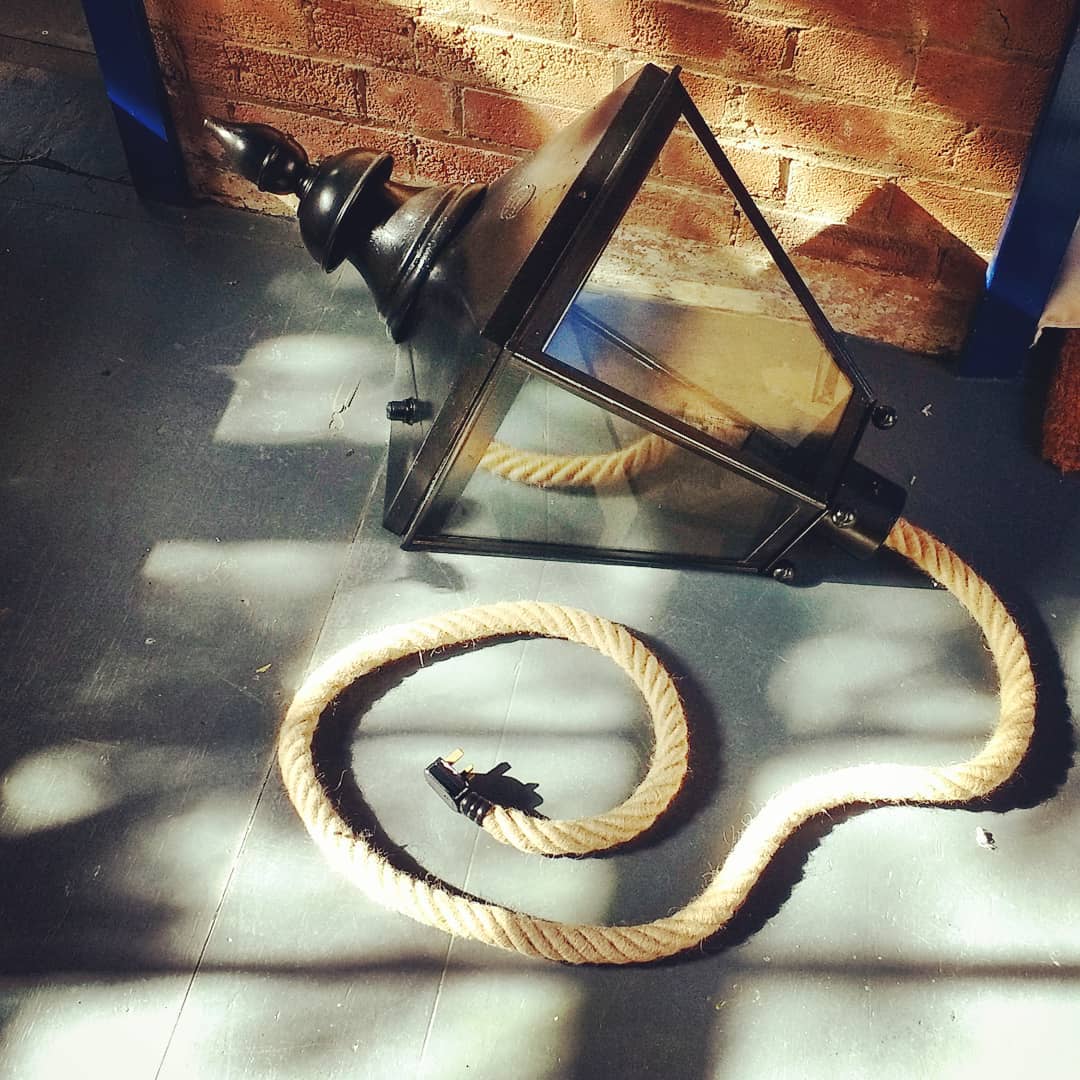 "The Benyon Estate really understand what businesses need and what's needed to make a community vibrant. We need places to live, work and shop, so the fact they are supporting a range of businesses here is great. There is a real village feel and everything you need in De Beauvoir Town."
Jolene now works from her studio in De Beauvoir Workshops, as well as the former David Turner workshop around the corner. She has a team of six, including new starters to the industry who she is training up to keep the craft alive.
"There's no course you can do or formal route into lighting restoration, it's really specialist, so it's important to me that I pass on what I know, as others did to me at the start of my career."
Find out more at www.jolenefarmer.com or follow @jolenefarmerstudio
BEFORE / AFTER Chandelier by Jolene Farmer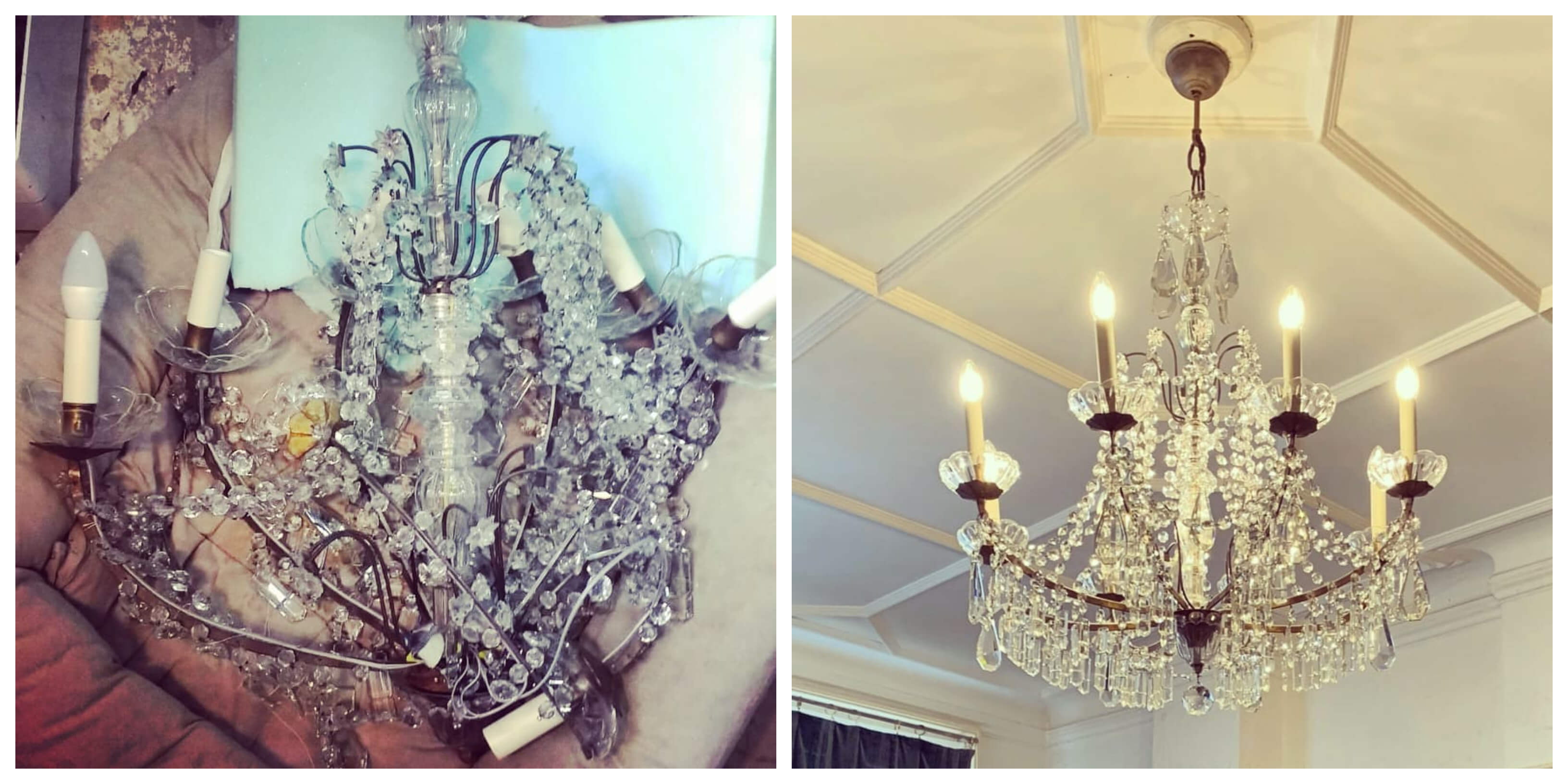 Photos:
Salvage Hunters on Quest / Jolene Farmer
Diego & Frida Lamp / by Jolene Farmer
Street Lantern / by Jolene Farmer
Before & After repair Chandelier by Jolene Farmer