Art
Artist Paul Davis
Paul Davis is an artist based at De Beauvoir Studios on Southgate Road. His work is a commentary on the world around us, observations on life and a reflection on scenarios that he finds of interest.
Much of his work is reactive, capturing conversations, things he overhears, or experiences in day-to-day life.
"Life fascinates me," Paul explained. "When I was nine-years-old, my Dad took me into the garden and pointed up at a star. He said 'that star might not be there' and explained about the speed of light.
"I remember, in that moment, being in awe at the sheer size of everything and how small we are.
"Since then, I've been trying to understand the world. I look up and think about our place in the universe and then walk down the street and might see two grown men arguing. This juxtaposition of life really interests me and it's often everyday tragi-comic situations or the beauty and folly of being alive that inspire my work.
"I love art and people. I want to make sense of the short time we have on this planet, something that people have been doing since humans began, back with cave paintings."
Paul graduated from Exeter College of Art and Design in 1985 and, since then, has exhibited in collections and galleries across the globe, as well as being commissioned to work for high profile editorial, design and advertising clients.
His work has featured in The Guardian, New York Times, Vogue, Creative Review, Time Out, Independent on Sunday, Wired Magazine, The Economist and numerous other industry and news publications internationally. He has also published five illustrative books, some to accompany exhibitions, showing a broad spectrum of his work.
Illustration for the Guardian: Link here.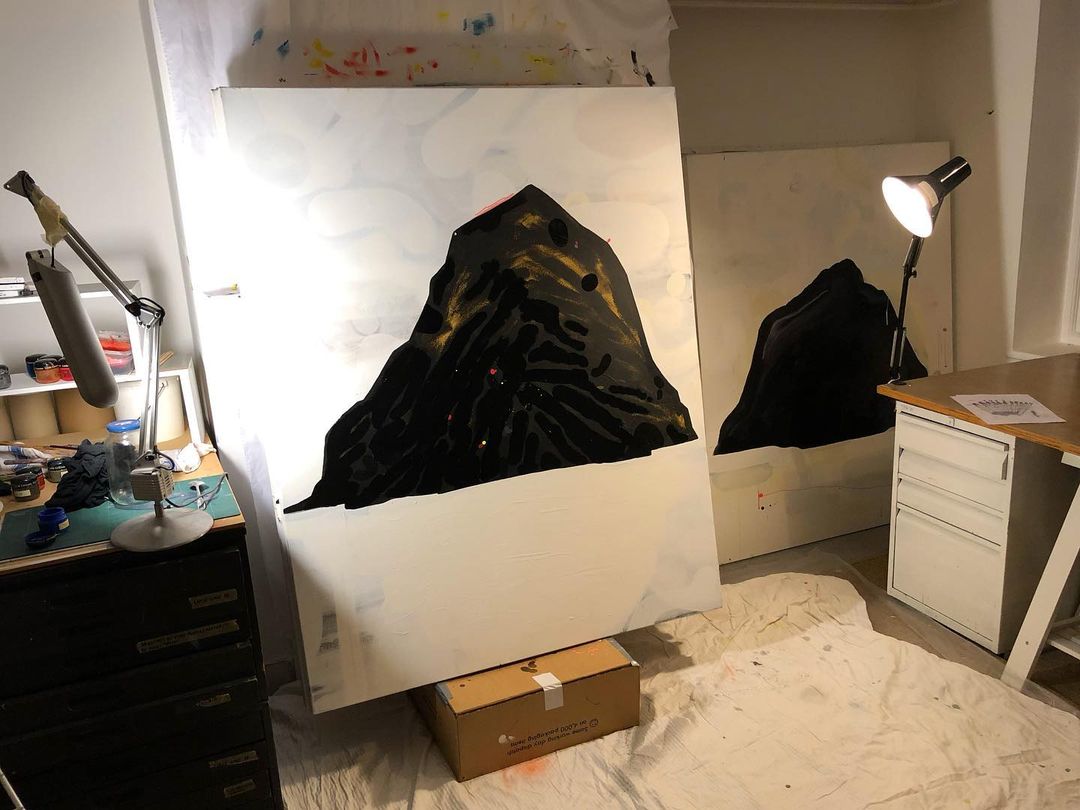 "I have to draw every day and I'm empowered by the fact all I need is a scrap of paper and a pencil. I'm fascinated by interactions between humans, even those that might seem mundane, and how small actions dictate how meetings between humans play out.
"Observing moments of anger and frustration are often comical to me when I think about the bigger picture, but I also draw from seeing moments of kindness and compassion. Instinctive generosity is a beautiful thing and an inspiration behind many of my works."
Paul combines his satirical observations with an understanding of humanity on a philosophical, scientific and even cellular level.
"I've been drawing, painting and making prints of volcanoes. To me, they are symbolic and something to be celebrated. They are part of how we came to be, a thing of beauty, which is what this collection is about."
Paul has been a commercial tenant of the Benyon Estate since 2015, first at 100 De Beauvoir Road, before moving to De Beauvoir Workshops in 2018.
"I love being part of a creative community. I share the space with four other people and enjoy working alongside other creatives. It's a great place to be inspired."
See more from Paul at www.copyrightdavis.com or follow him on Instagram @PaulCopyrightDavis