COMMERCIAL PROPERTY
The De Beauvoir Deli Café
Following its launch last summer and a difficult few years for the hospitality industry, the De Beauvoir Deli Café is going from strength to strength.
The highly popular eatery is building on the reputation of its deli and takeaway, which originally opened across the road more than a decade ago in a former car mechanics workshop on Southgate Road.
The business has established itself as the home of luxury and artisan groceries of the highest quality, with food lovers coming from far and wide to sample its delicious goods.
In establishing the café, lifelong De Beauvoir resident and deli owner Harry Davies and his 35 strong team, have worked hard to meet the challenges that the pandemic continued to present last year, but that energy and commitment has paid off.
It's little wonder that both the café and original deli are now a hive of activity and regarded as one of the flagship businesses in the thriving De Beauvoir Town - not a bad achievement for someone whose career background was live events, for the three years after finishing university.
"I didn't have any training, or a great deal of expertise in food or hospitality, so learnt as I went," said Harry, whose father still lives just around the corner from the business.
Harry describes the whole business as a 'one-stop-fine-food-shop offering groceries, takeaway, dine-in and catering services.'
He says: "We are striving to offer unusual artisanal groceries, alongside indulgent breakfast, lunch and treats made in-house. We don't specialise in any one cuisine, but try to offer the very best produce available."
Harry believes that what makes the business so unique is the fact that they make so much of their own food. That, and the long-term loyalty of his employees.
A new newsletter has also been launched this year to keep customers new and old, up to date with what's happening. The De Beauvoir Belly is packed with menu updates, new products and foodie events.
As he looks to the future, Harry plans to continue focusing on supporting local brands, wherever possible. He adds: "I've never been one to look too far ahead. It would be nice to open the café into the evening at some point, but we're a little way off doing that at the moment, so watch this space!"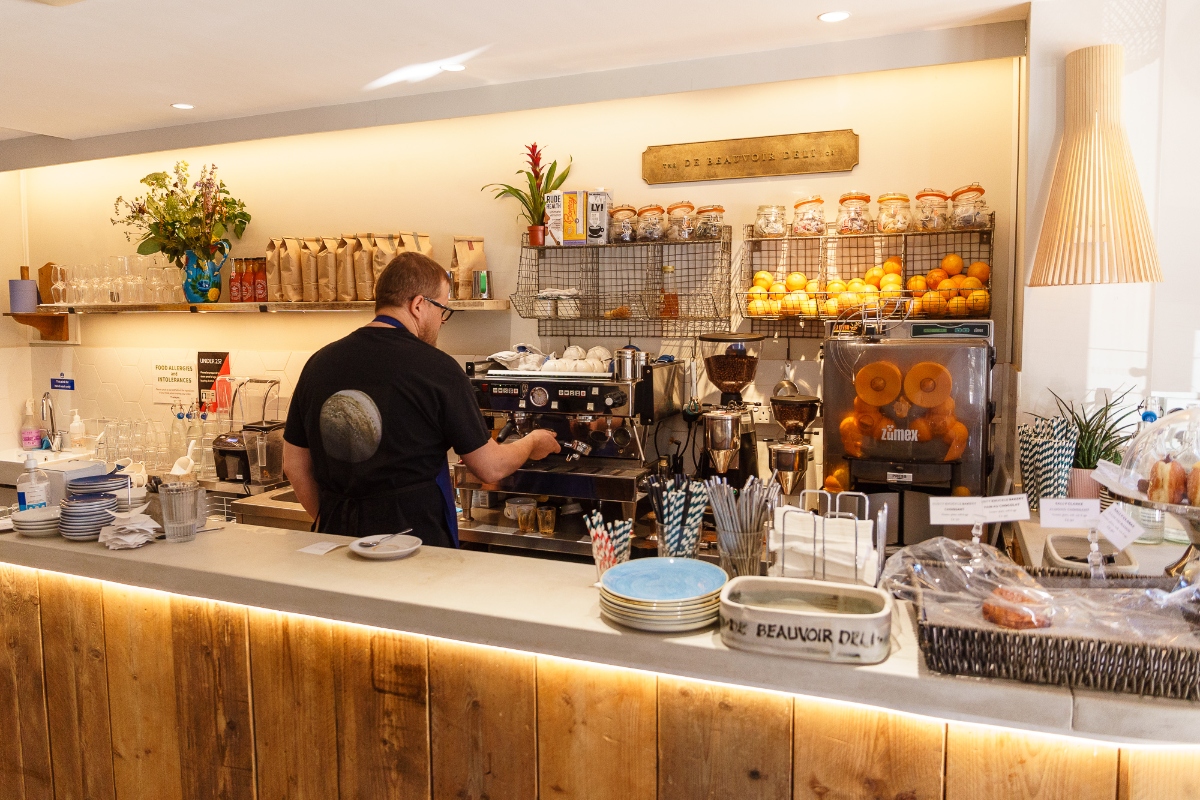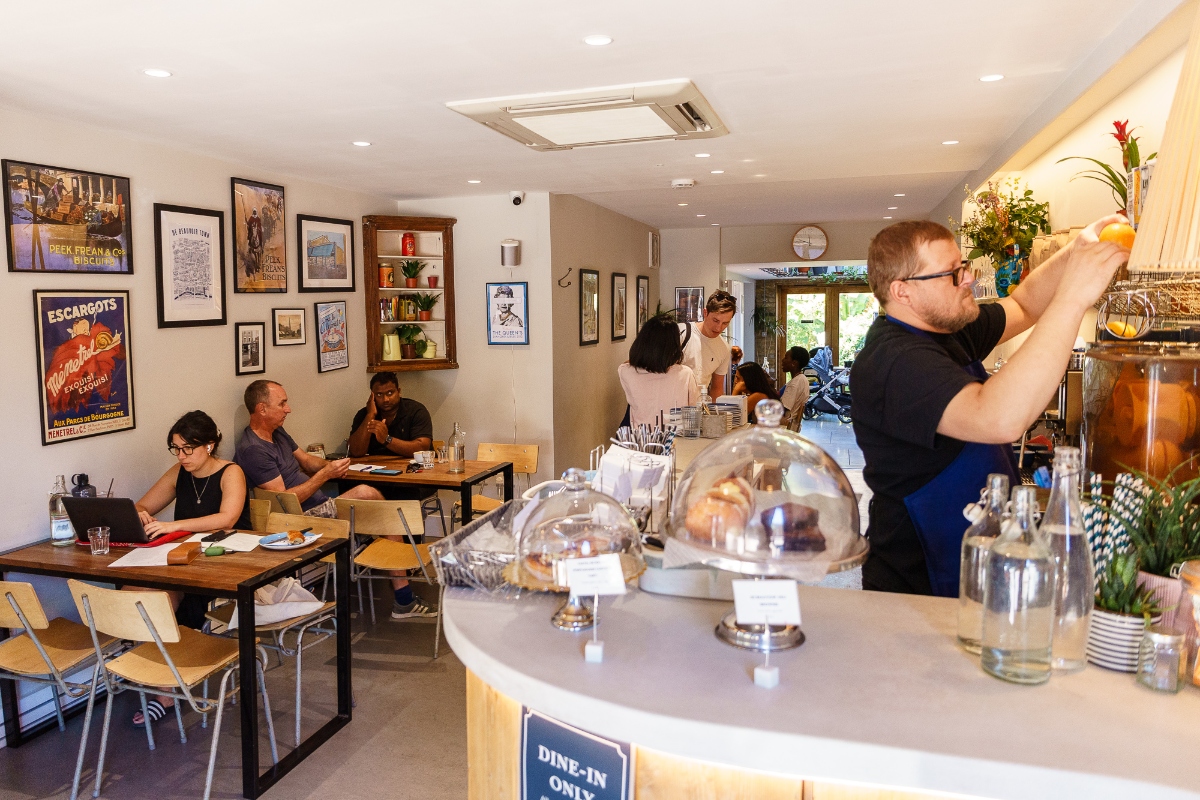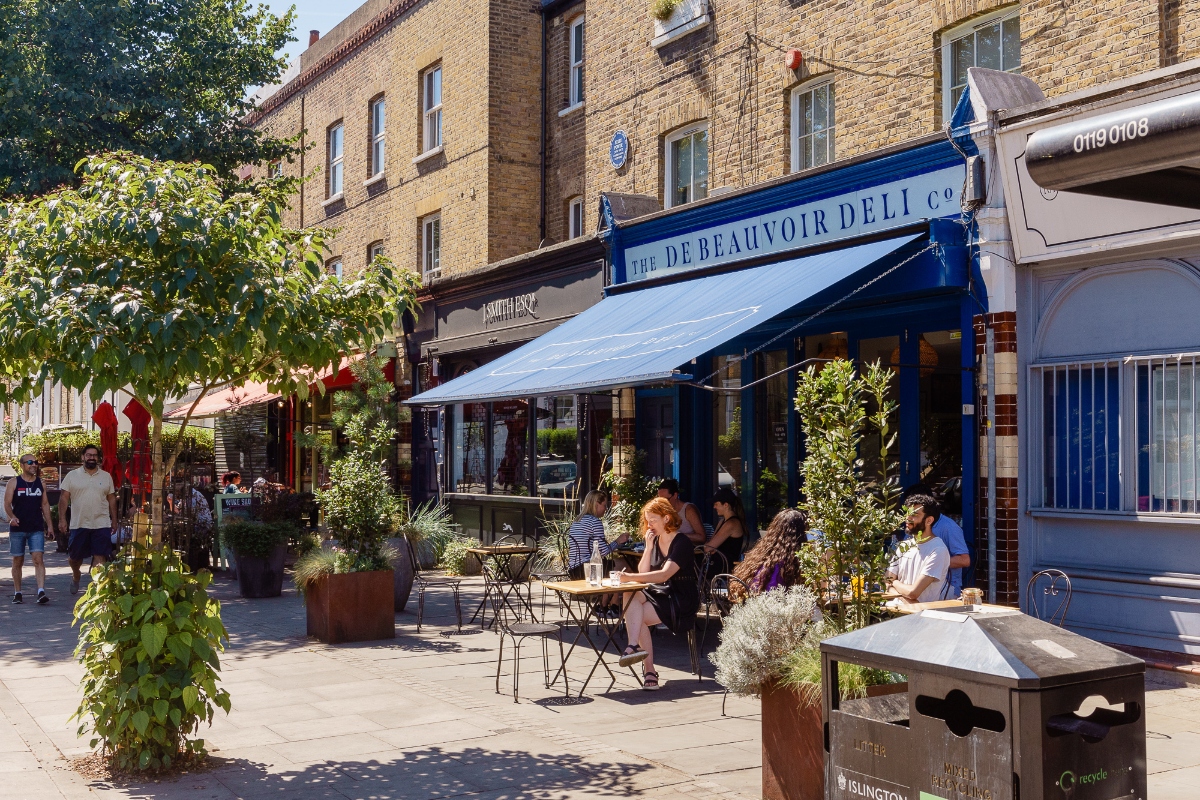 For more information about The De Beauvoir Deli Café, visit www.thedebeauvoirdeli.co.uk or follow them on social media - Instagram.
The De Beauvoir Deli Café - 99 SOUTHGATE ROAD, LONDON, N1 3JS (right opposite the Deli!)