Residential Property
Joan Miller
Joan Miller has been a tenant of The Benyon Estate for over 50 years. Born in Poplar, in 1928, she was brought up in Endive Street, Limehouse (since demolished) in a terraced house where there was no hot water or inside plumbing.
On September 1, 1939 – the first day of WW2 – she was despatched on a coach with a haversack and a luggage label around her neck clearly marked with her name. 'I thought I was going on holiday,' she says. In fact, she was being evacuated for three years to Weston-super-Mare in Somerset.
After the Endive Street house was destroyed by a land mine, and having moved back to London to start work, Joan and her mother rented two rooms in Islington briefly before taking on a lease (which would later revert to The Benyon Estate) in Englefield Road, Hackney, early in 1945. "It had a little bit of bomb damage in one of the rooms but it meant that my mother had her own bedrooms so we accepted it and moved in," explains Joan. From there, and while working in the typing pool of W H Smith's head office on The Strand, she began a pen-friendship with Stan Miller, a soldier from Suffolk who was based in Singapore. The friendship slowly blossomed when Stan moved back home and, a few years later, he proposed in Clissol Park; they were married, at St Peter's De Beauvoir, in 1952.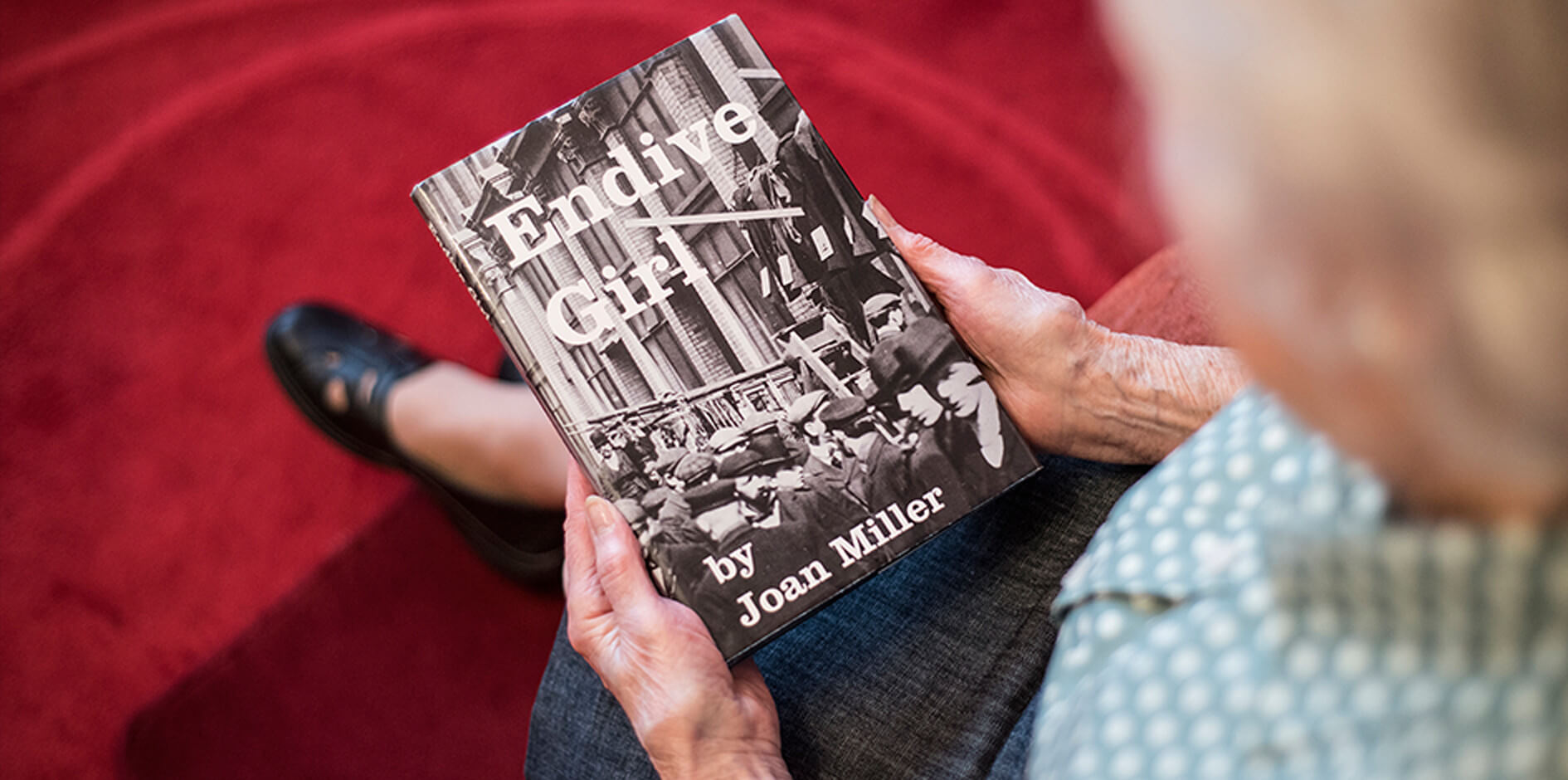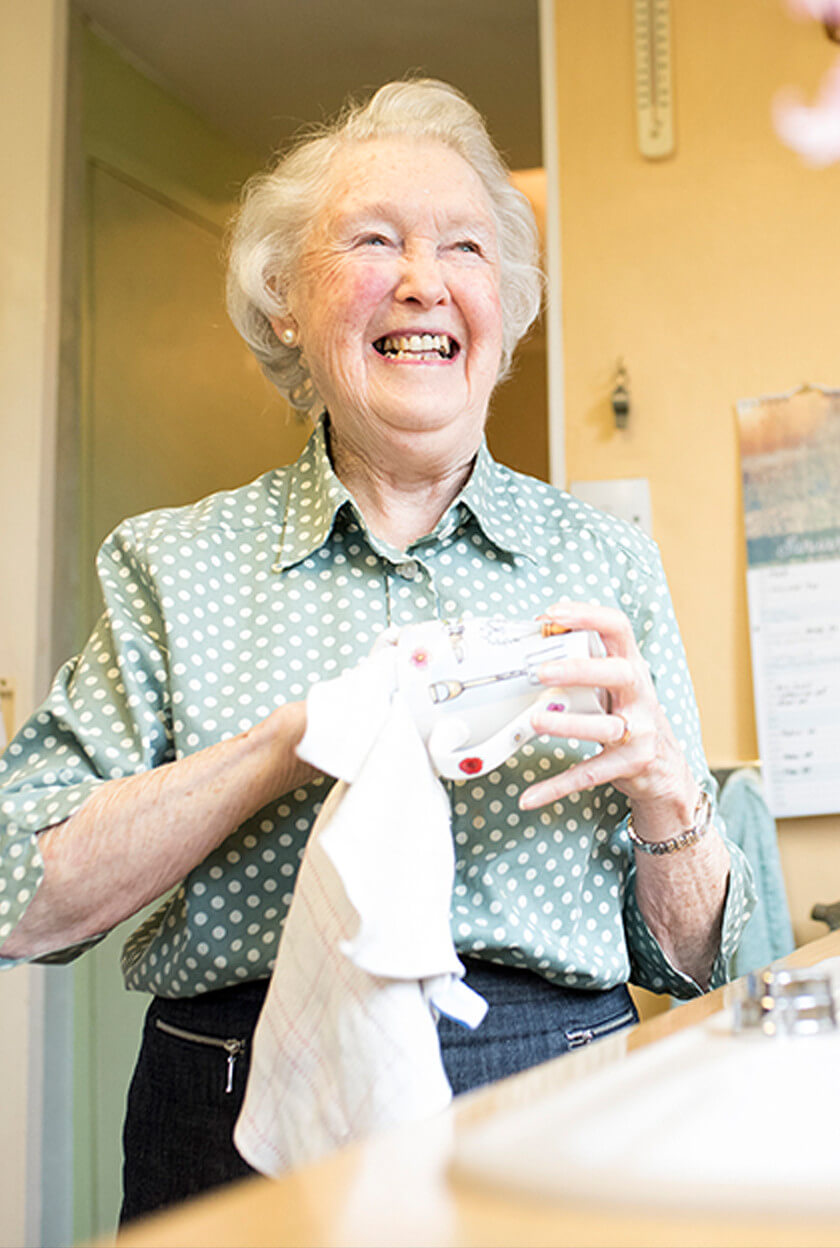 Stan and Joan went on to have two sons and a daughter – all of whom were born in Hackney – and the family continued to live in Englefield Road. The children all went to local De Beauvoir Primary School where Joan worked as a dinner lady and support teacher for many years. Stan meanwhile, having been demobbed from the army, took on a job as a Hoover salesman.
In 1972, the solicitors Brown & Brown, who managed The Benyon Estate at the time, approached Stan and Joan about moving them to a different house. It was a pivotal moment for De Beauvoir Town as Hackney Borough Council had been planning to bulldoze the houses, many of which were in a state of disrepair, to make way for social housing. "Residents who were fortunate enough to live in houses with responsible landlords like us didn't want to be moved into the new flats on Downham Road. They created a steering committee to fight the demolition," explains Joan. "Stan was deputy chairman on the committee."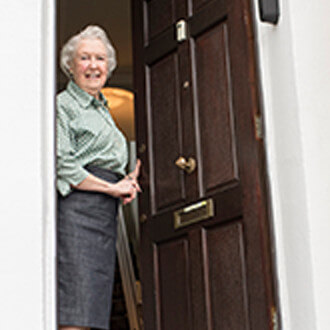 In the end, the estate struck a deal with the council to invest in the portfolio and the Millers were invited to move into a house on Ufton Road which had been recently redecorated. "It had four bedrooms and, for the first time in our lives, an indoor bathroom. Plus, the estate was kind enough to allow Stan to transport his shed from where he bred rabbits to the back garden of the new house. We took it without question. It has been a very happy home."
Joan worked until the age of 82. While Stan died in December 2012, she continues to live in Ufton Road and is an integral part of the De Beauvoir Town community, taking part in weekly line dancing and keep fit classes and attending WI meetings and the Friday lunches in the crypt of St Peter's De Beauvoir. In 2016, she published a book about her life: Endive Girl.
Jacquie Campbell, a housing professional, and her husband Neal, have lived in a two-bedroom maisonette on De Beauvoir Road since August 2013. Their son, Oliver, also lived with them at first, when he wasn't away studying at university, but now lives with friends nearby.
find out more