September 6th 2018
De Beauvoir Town's Living Waterway (Part 1)
De Beauvoir Town's living waterway
The Regent's Canal Living Waterway project has an ambitious goal: to create an attractive waterway which brims with wildlife all year long at the southern end of De Beauvoir Town.
The plan involves transforming the canal between the Kingsland Road and Whitmore Road bridges into a so-called "green corridor". By installing a series of floating islands, the aim is to provide a habitat for wildlife at the same time as filtering the water of excess nutrients and pollutants, all the while creating a more attractive area for locals and tourists.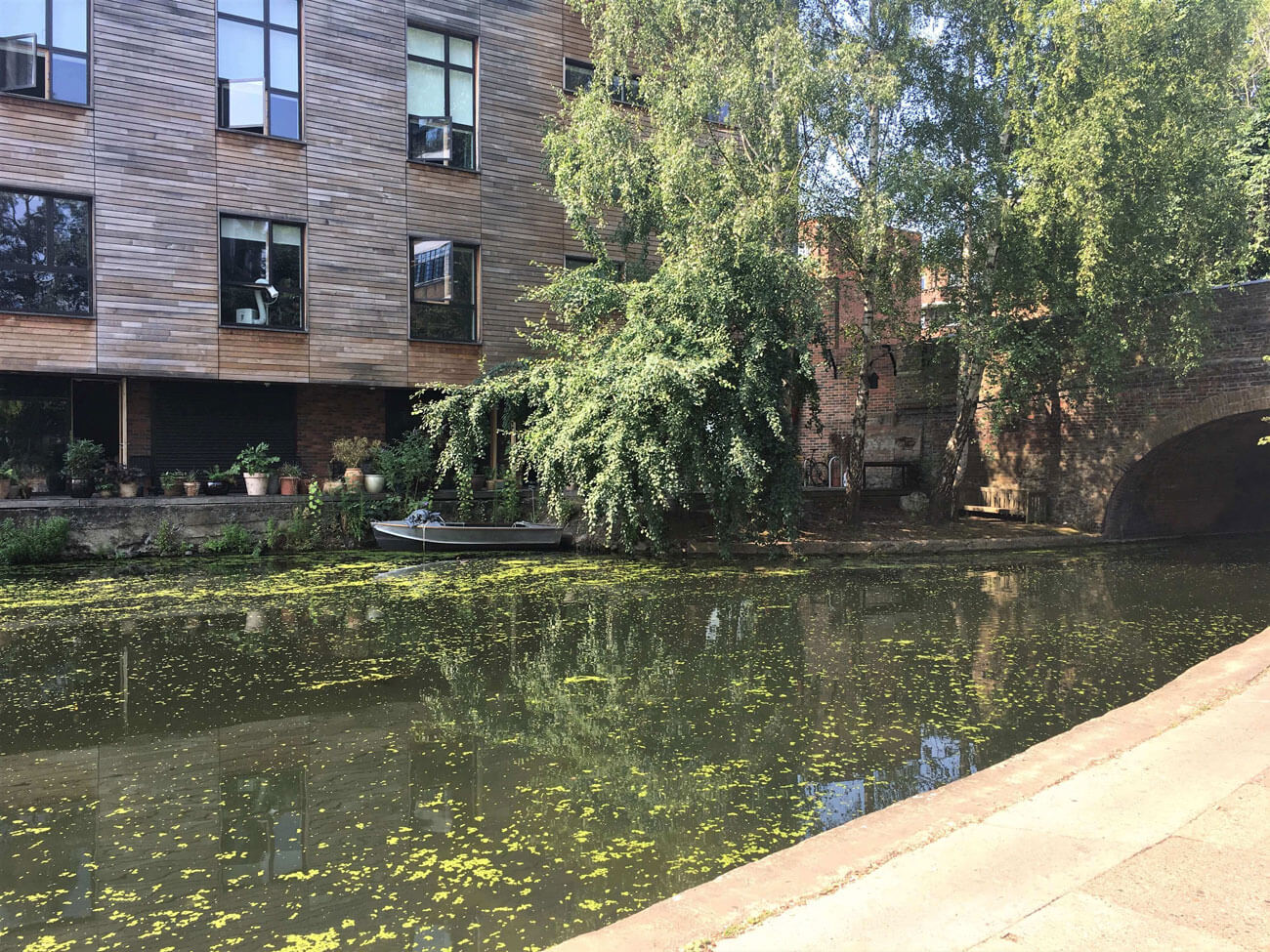 It's an idea that is being championed by De Beauvoir Town resident, Gideon Corby, who, alongside his wife Esther Adelman, moved into a new-build flat overlooking the Kingsland Basin in 2012.
"We realised that some of the planning conditions hadn't been fulfilled by the contractor for the developer of our block, particularly concerning aquatic planting around the Kingsland Basin," explains Gideon.
"We began picking up rubbish and planting according to the species lists in the various planning documents, including yellow flag iris and purple loosestrife. The iris was particularly satisfying because each September we took seed pods from a source on the Regent's Canal, germinated them, grew the seedlings on our balcony nursery over the year and planted them on the following spring."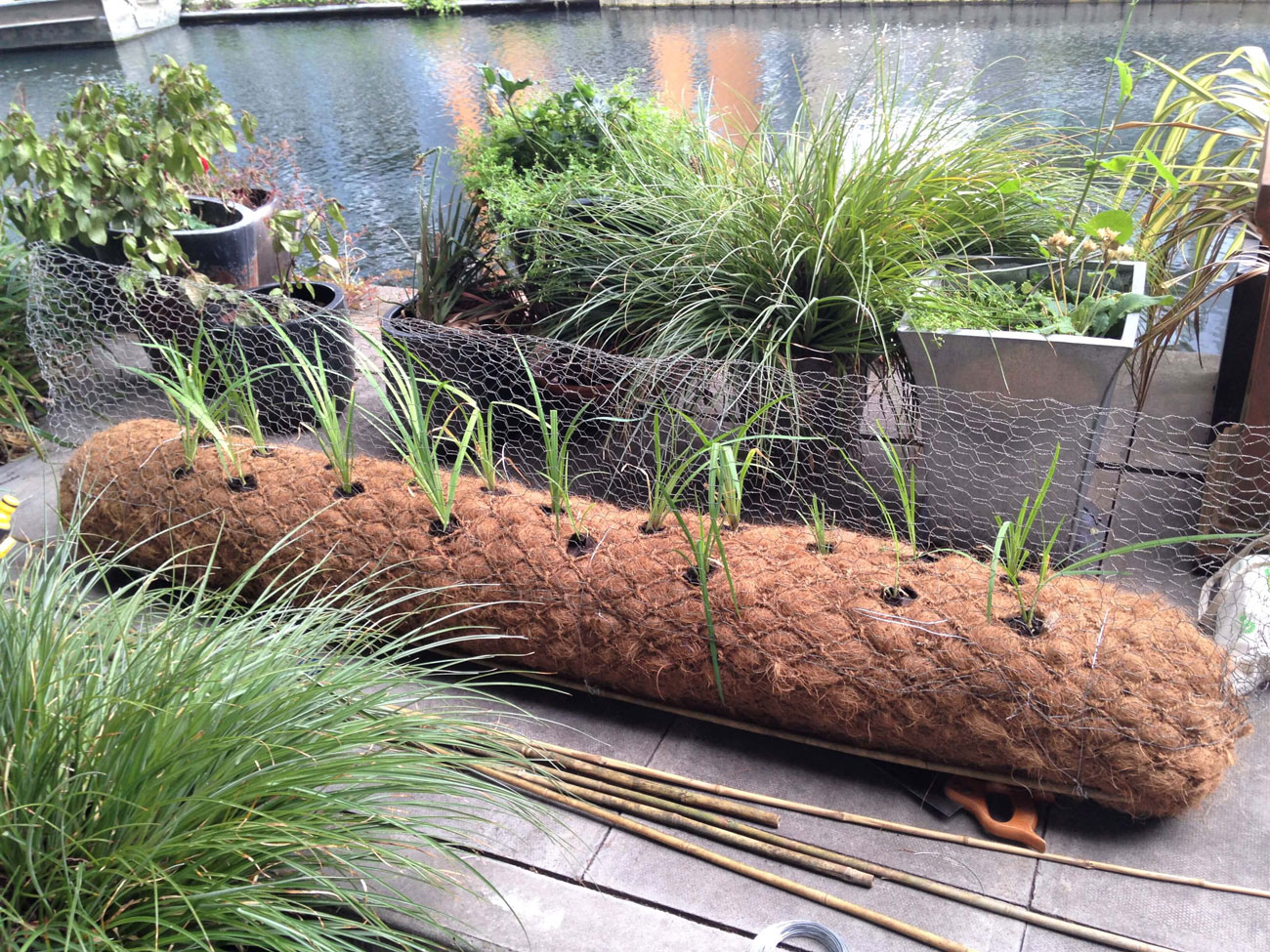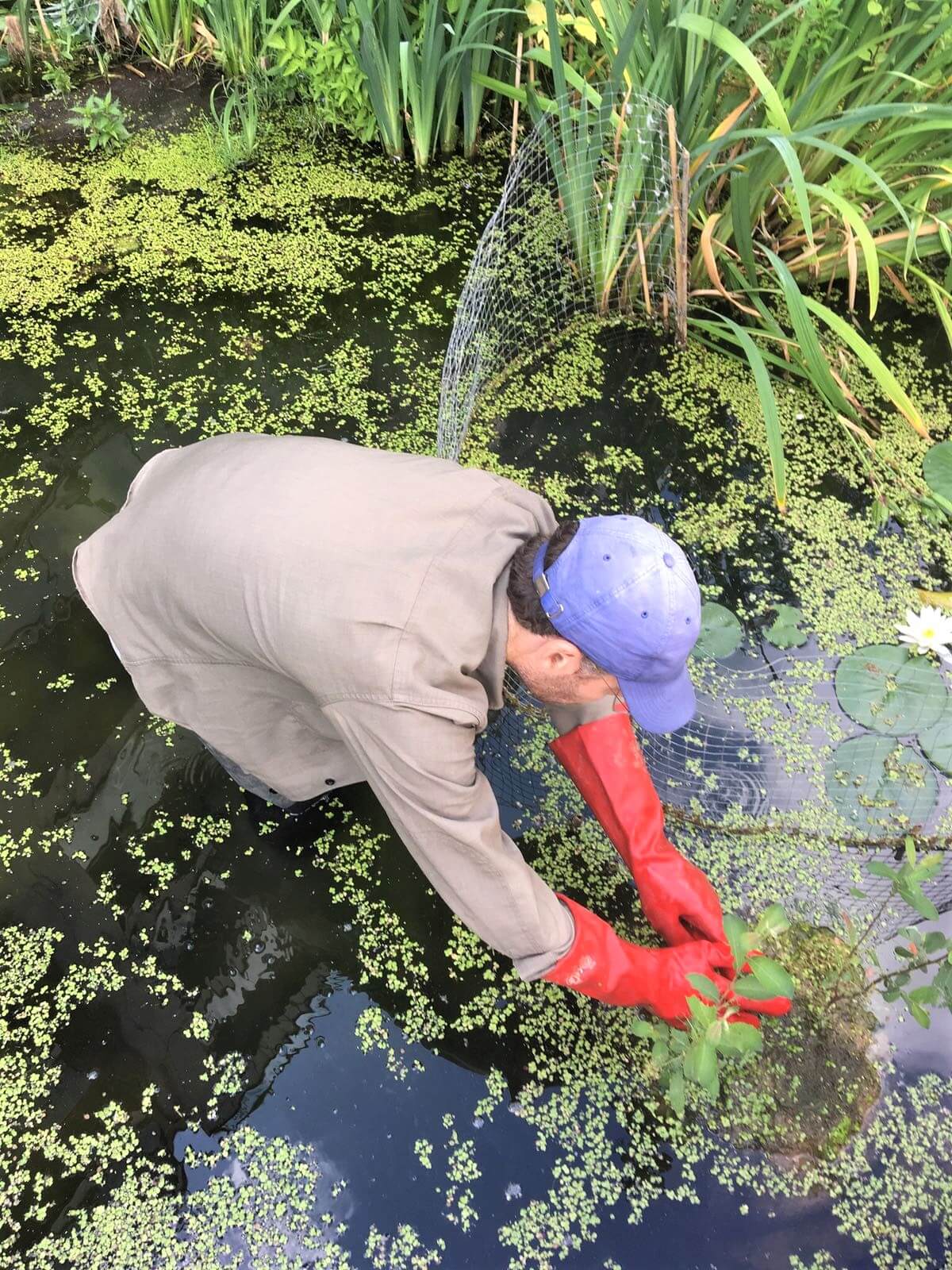 Funding was secured in January 2017 to address the missing aquatic planting, giving a further boost to the couple's project.
"Things couldn't have turned out better," says Gideon. "Through talking with Thames 21 - a charity which works with communities across Greater London to improve rivers, canals and open water - we were advised to invest in floating islands as the best solution for providing aquatic planting in the basin.
"We chose a company to carry out the works that really cared about the what they were doing and a series of floating islands were installed in the Kingsland Basin in September 2017.
The incredible results are now available for all to see," Gideon added.
Follow and support the Wildlife Gardeners of Haggerston: Twitter Facebook Instagram
To find out the next steps of Gideon and his project, click on PART 2 - Floating Islands.