December 5th 2019
Award winning musician opens Hackney Primary School's new building
The award-winning double bassist Chinyere (Chi-chi) Nwanoku, who was awarded an OBE for services to music, was back at school last week (Friday 29 November) to open a new community school which has a focus on music.
Chi-chi visited Hackney New Primary School, rated Outstanding by OFSTED in 2018, for a workshop with the school's young double bass players (aged 5-8) in the specialist music room named after her.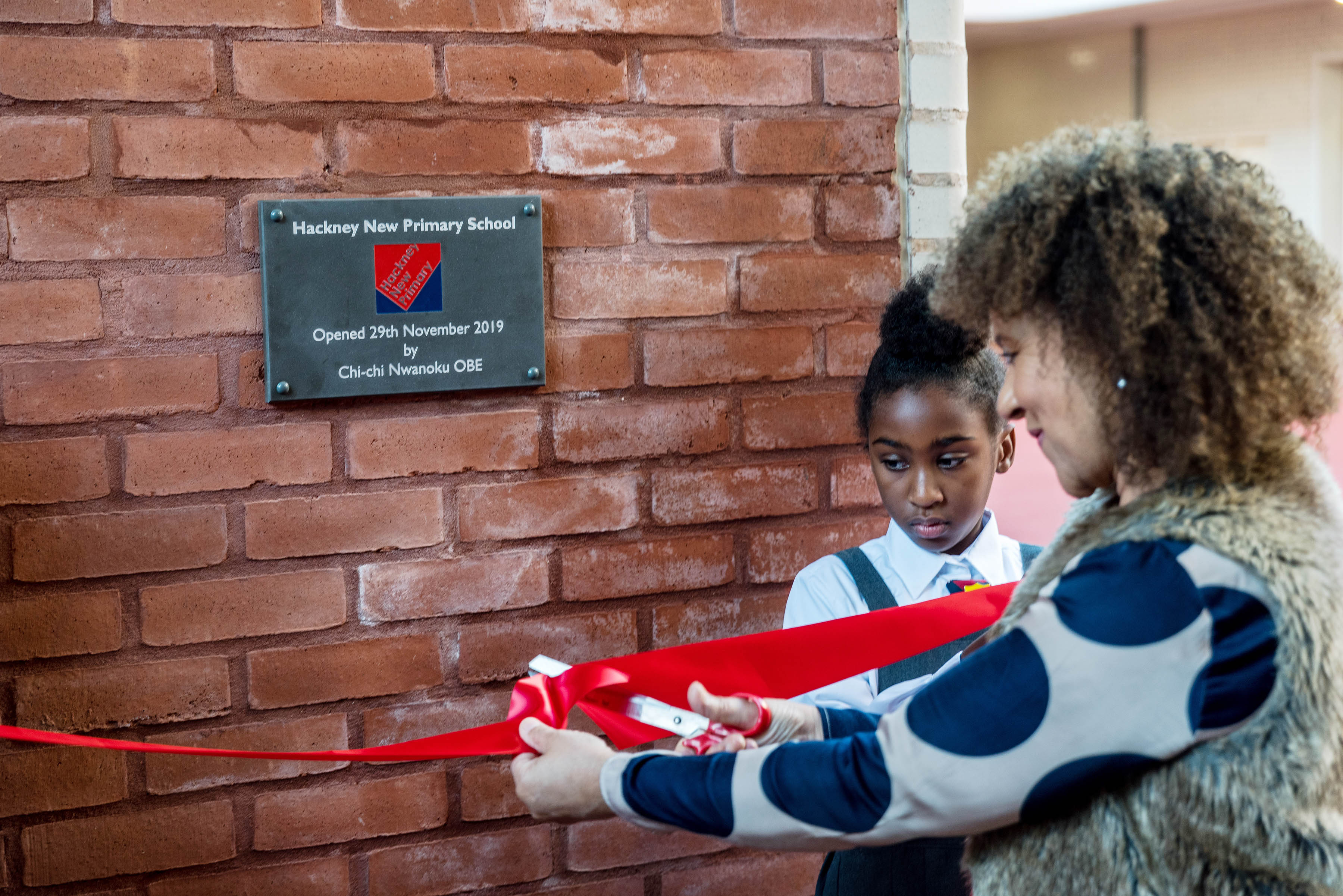 Chi-chi then joined pupils, teachers and guests at a celebratory assembly where the school's orchestra performed. The visit culminated in Chi-chi unveiling a plaque with the headteacher, governors and Head of Music to mark the opening of the school's new building.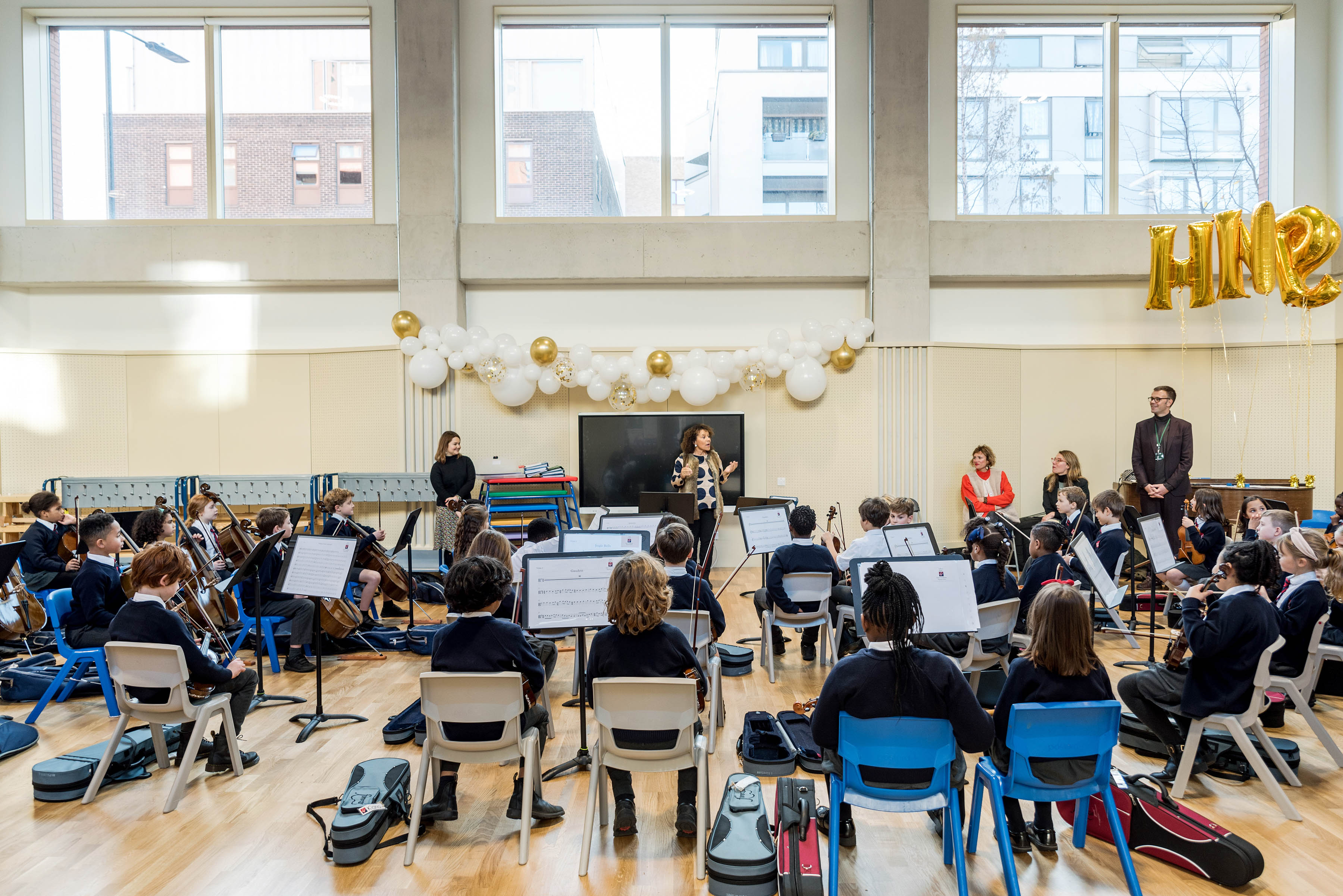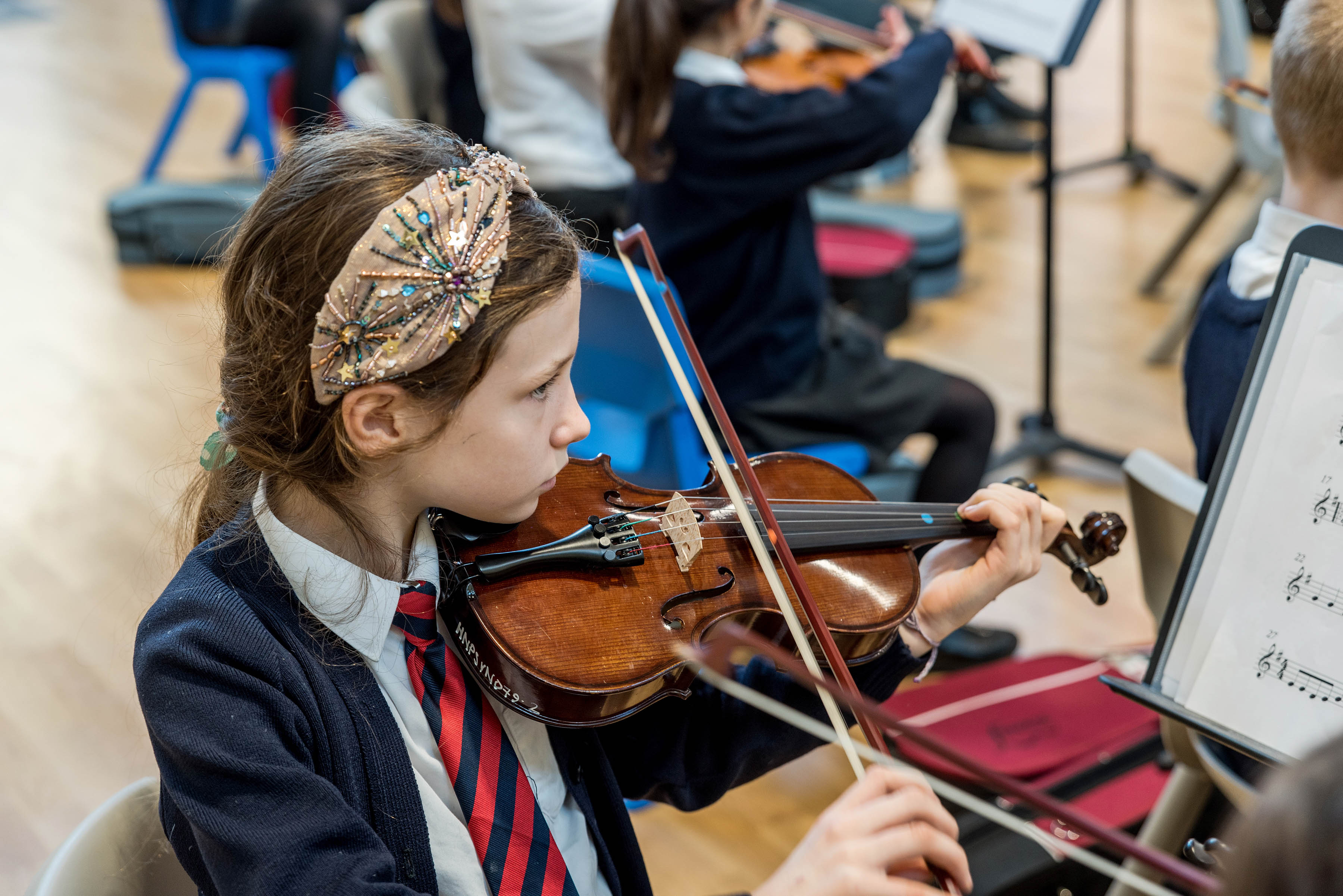 Hackney New Primary is now based on the former Kingsland Fire Station site - developed by the Benyon Estate, Thornsett and the Department for Education. The school had previously operated from a temporary site on Downham Road and has now moved into the custom-built school with space for 350 pupils, designed by award-winning local architects Henley Hale brown. The new school has over 1,734 square metres of floor space set over two and three storeys, with its own roof garden, multi-use outdoor space and dedicated music rooms.
As a specialist music school, Hackney New Primary has made music a core subject alongside English and Maths, at a time when many state primary schools are being forced to cut music provision. The school offers a unique and inclusive music programme. From age 4, every child has daily music lessons in one of the school's four dedicated music rooms and from the age of 5, every child learns a string instrument for free.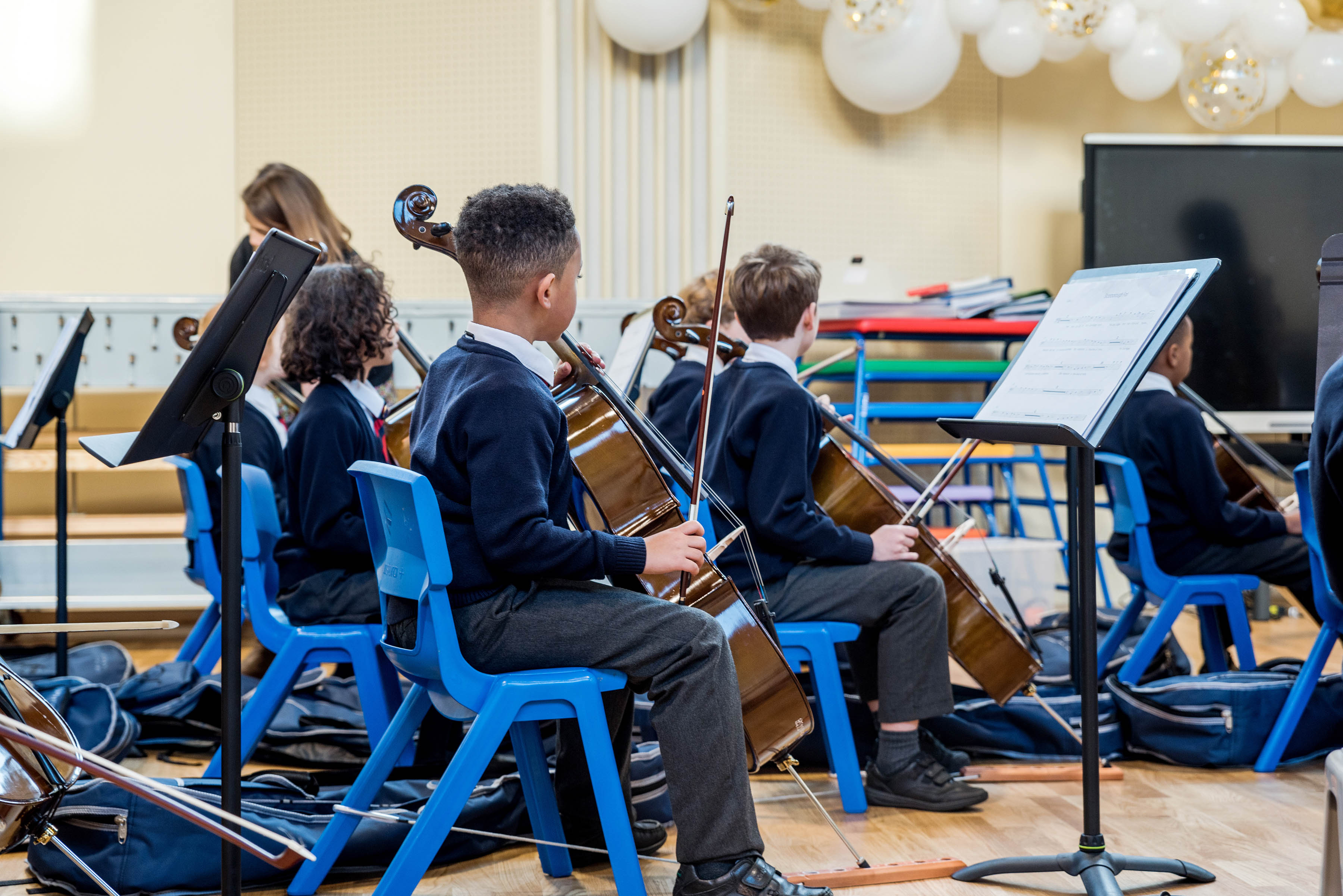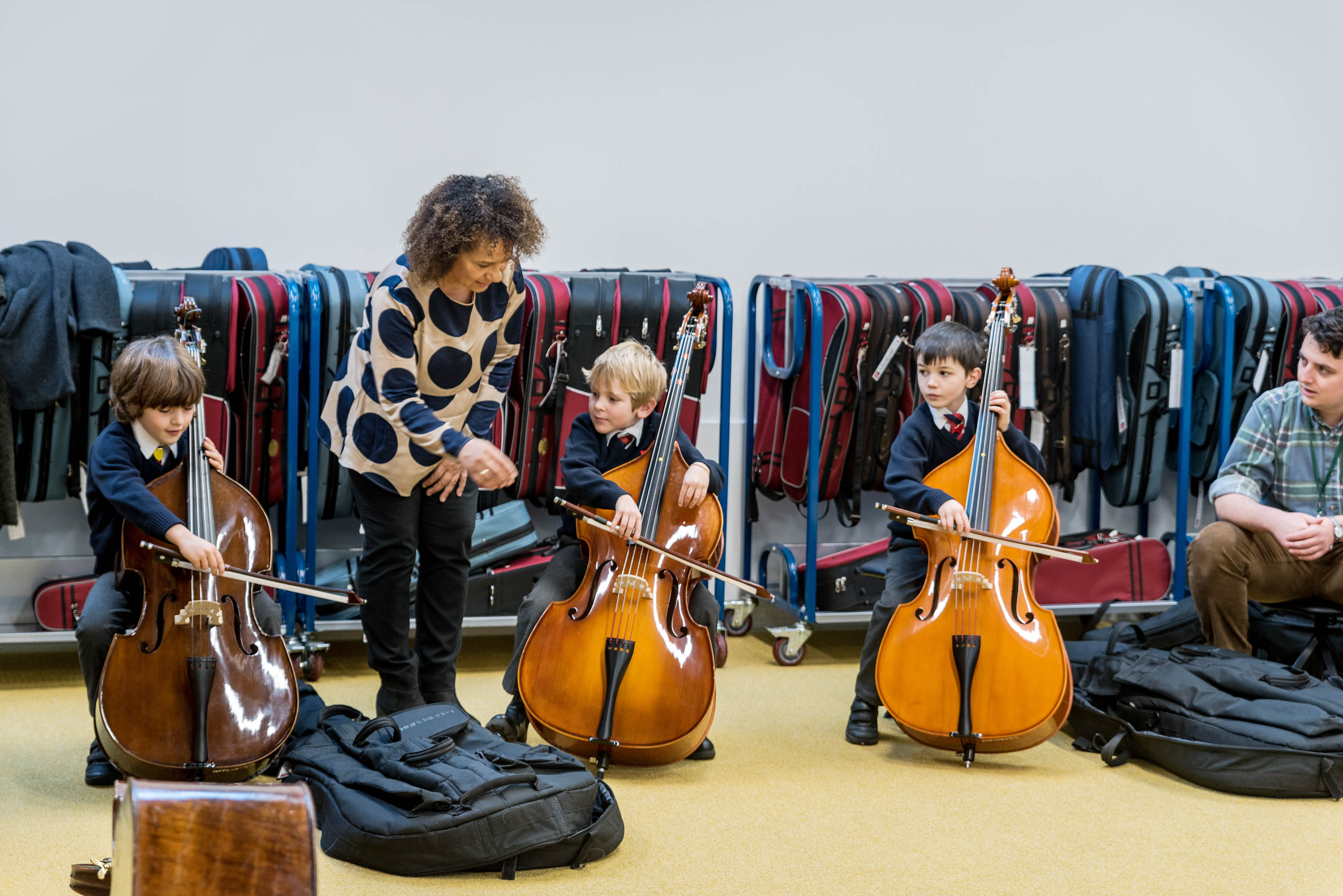 Hackney New Primary has received support to purchase string instruments from Restore the Music, the Andrew Lloyd Webber Foundation, West Hackney Parochial Charity and Music for All. The school also has links to the Royal Academy of Music where many of its music tutors hail from, and where Chi-chi studied, taught and was made an Honorary Fellow.
Chi-chi who is also the founder, Artistic and Executive Director of the Chineke! Foundation, which encourages diversity in the classical music industry through its orchestras, the Chineke! Orchestra and Chineke! Junior Orchestra, and its community engagement work, said: "I'm so honoured to be invited to Hackney New Primary and open this wonderful building. It gives me hope that the future of music education is in safe hands at this new school. At a time when the arts are being eroded from the national curriculum and local authority funding is being withdrawn from music hubs, Hackney New Primary is bucking that trend.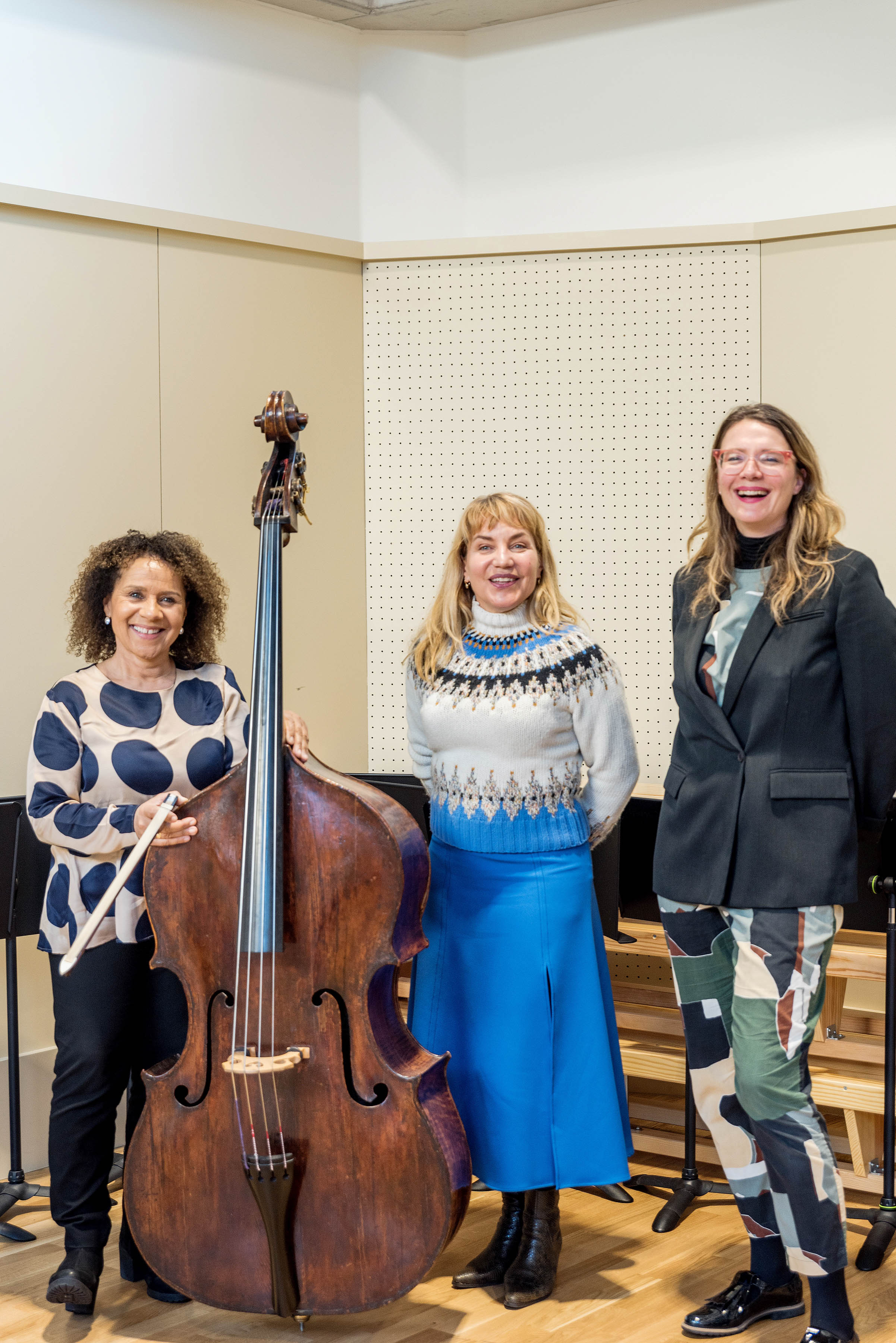 "It has rightly recognised that music is and should always be central to a child's development as a tool for self-expression. It teaches us not only to be creative and imaginative but also to listen and collaborate effectively with others. It enriches lives on so many levels, and we owe it to future generations to safeguard their right to access and understand music and the joys of music-making."
Colette Harrington, Interim Headteacher, said: "We are extremely happy to be in our new and permanent site and extremely honoured to have Chi-chi open this new building and mark this occasion with us. Chi-chi's vision is deeply aligned with our own and every child is a musician at Hackney New Primary. We are all very excited for our children to meet her, not only because she is an extremely talented artist, but because her work reflects what we are all striving to achieve here in Hackney."
Edward Benyon, Estate Manager for the Benyon Estate, said:
It's great to see the children enjoying their fantastic new school. It's a wonderful environment with state-of-the-art classrooms and facilities. We're pleased to carry on a long tradition of investing in the local community, providing comfortable homes, workplaces and spaces to learn."