April 2nd 2019
De Beauvoir Balloon Debates land at De Beauvoir Block
The De Beauvoir Balloon Debates landed in the De Beauvoir Block in February, the first series of stimulating discussions at a new venue.
Paul Embery – a firefighter, Executive Council of the Fire Brigades Union member, and national organiser of Trade Unionists Against the EU – presented "Our politicians are scared of working class identity."
A Weidenfeld-Hoffman scholar at Oxford University Dana Qarout who worked for the Queen Rania Foundation for Education and Development in Jordan, posed the idea "Education has not liberated women in Jordan – yet."
Writer and journalist Bee Rowlatt presented "Mary still matters: Rediscovering Wollstonecraft." Bee's book In Search of Mary is inspired by the life of Mary Wollstonecraft, an English writer, philosopher, and advocate of women's rights.
The winning idea was "Our politicians are scared of working class identity" as voted on by inspired Balloonists.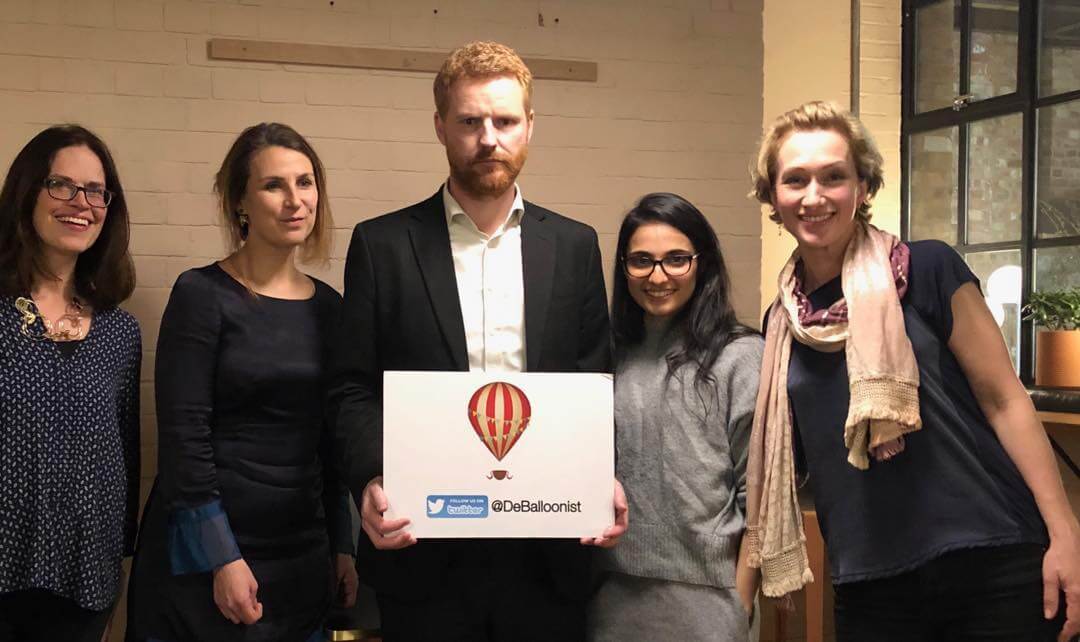 The De Beauvoir Balloon Debates, now in their fifth year, were founded in the crypt of St Peter's Church. Neighbours Pamela Dow and Sarah Dallas realised they liked getting people together to think and talk about interesting topics, and were sure that others would feel the same. They were right!
Rather than hunch over their computers, most people do prefer respectful discussions about complicated issues, in a convivial setting with other people.
Each Balloon Debate brings together three insightful, spirited speakers, each with an idea to share for improving the world. They pitch their case and face questions from the audience, following which there is a light-hearted vote: "If you could save one brilliant idea out of three in a hot air balloon, to fly away for humanity's future – which would it be?"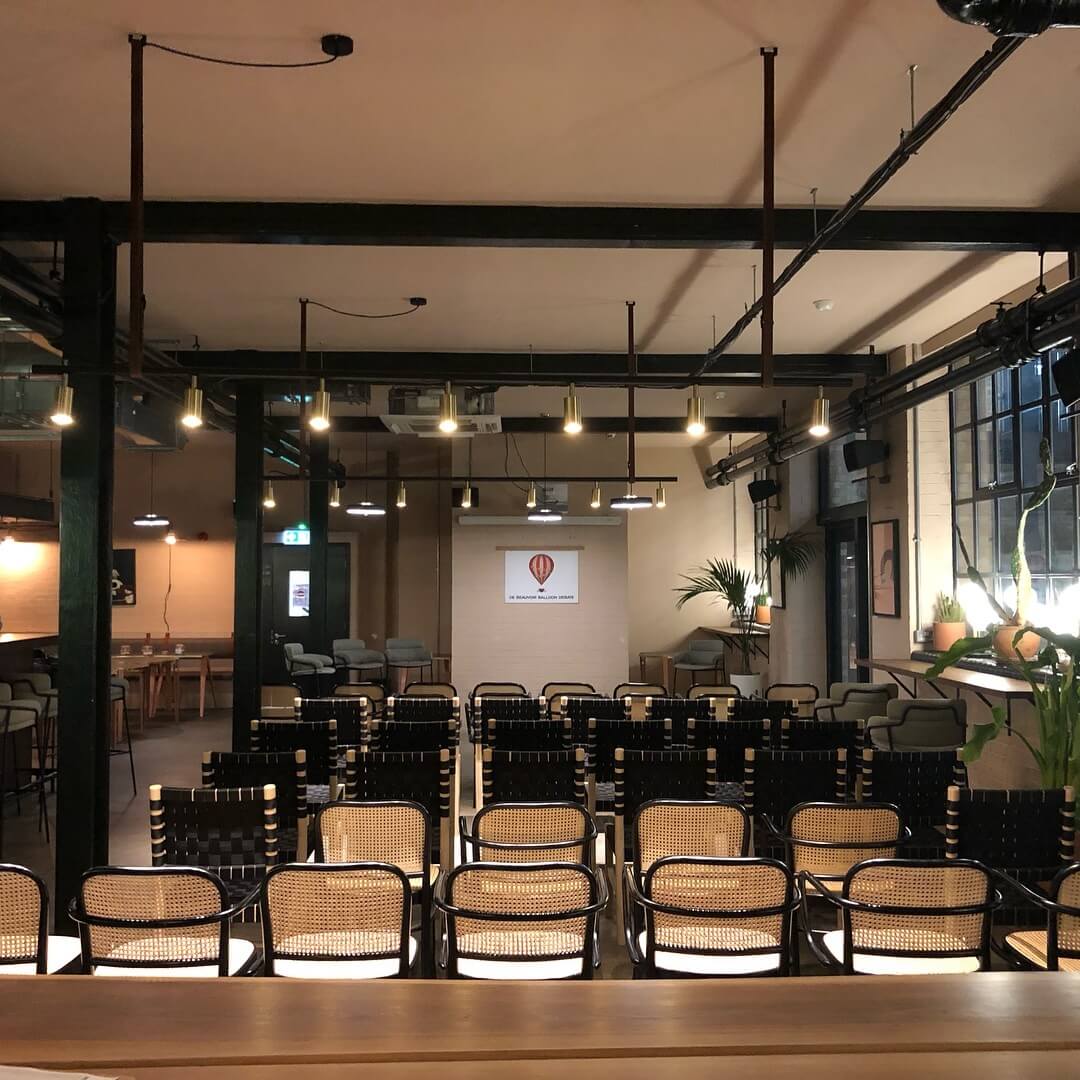 Topics have ranged from artificial intelligence to education, and from the science of happiness to sustainability.
According to Pamela, "Our Balloon and brilliant Balloonists are a much-needed alternative to the world of zero sum tweeting and tribalism. We invite speakers to inform, explain, persuade and inspire. We believe every idea can get better when shared and challenged".
Sarah said:
We felt it would be good to offer local people an evening away from devices to think and connect with each in a real way. We may not agree on everything, but we can disagree well—and even develop some empathy along the way!
The next De Beauvoir Balloon Debate will take place on Thursday, June 27th. You can read more about past and upcoming speakers here.