November 22nd 2019
Happy tenth birthday to the De Beauvoir Deli!
Ten years ago, De Beauvoir Town resident and self-confessed foodie Harry Davies launched a new venture on Southgate Road – the De Beauvoir Deli.
Back in October 2009, the Deli opened selling cheeses, charcuterie, bread and other fresh produce to the people of De Beauvoir Town, as well as offering a selection of homemade takeaway sandwiches. The De Beauvoir Deli was an instant hit.
The Deli's position on Southgate Road is in a prime location, with a high footfall of passers-by and part of the bustling community of De Beauvoir Town.
Initially offering lunchtime staples - such as sausage rolls, salads and quiches – which were bought in from elsewhere, before long a new chef began making all their food fresh in-house, such was the demand.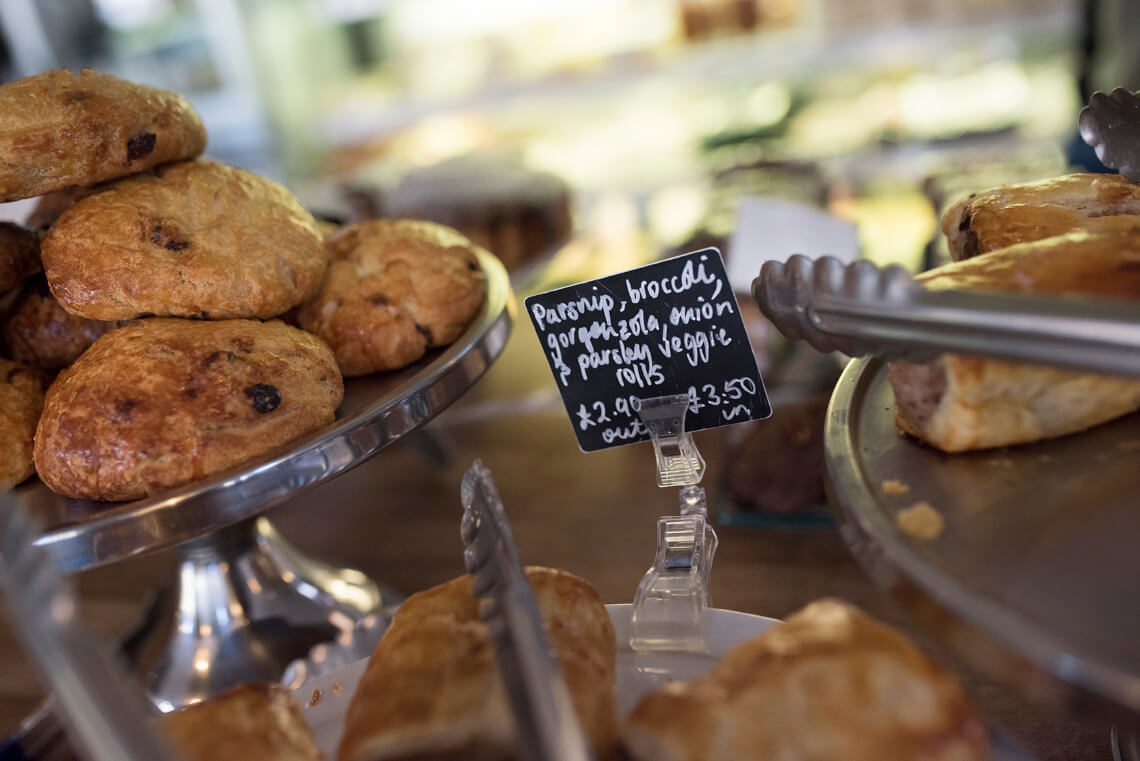 "We found there was a real appetite for all sorts of lunchtime foods and our chef began to expand our menu. So, we decided it would be worthwhile bringing much of our food production in-house and investing in our kitchen," Harry explained.
A former car mechanics workshop, the building has seen a number of changes over the years. "The Benyon Estate, who own the building, have been very amenable when it comes to my alterations to the building, of which there have been many," said Harry.
"The success of the Deli was greater than I had anticipated and hoped. I felt I had found a real gap in the market, and it looks like I was right. Other businesses in the area have come and gone over the past ten years, but I'm pleased to see the Deli remains popular.
"There's a much larger working population in the area than I initially thought. I had expected mornings and evening to be busiest for breakfasts or dinners, but lunchtime is when we're at our busiest."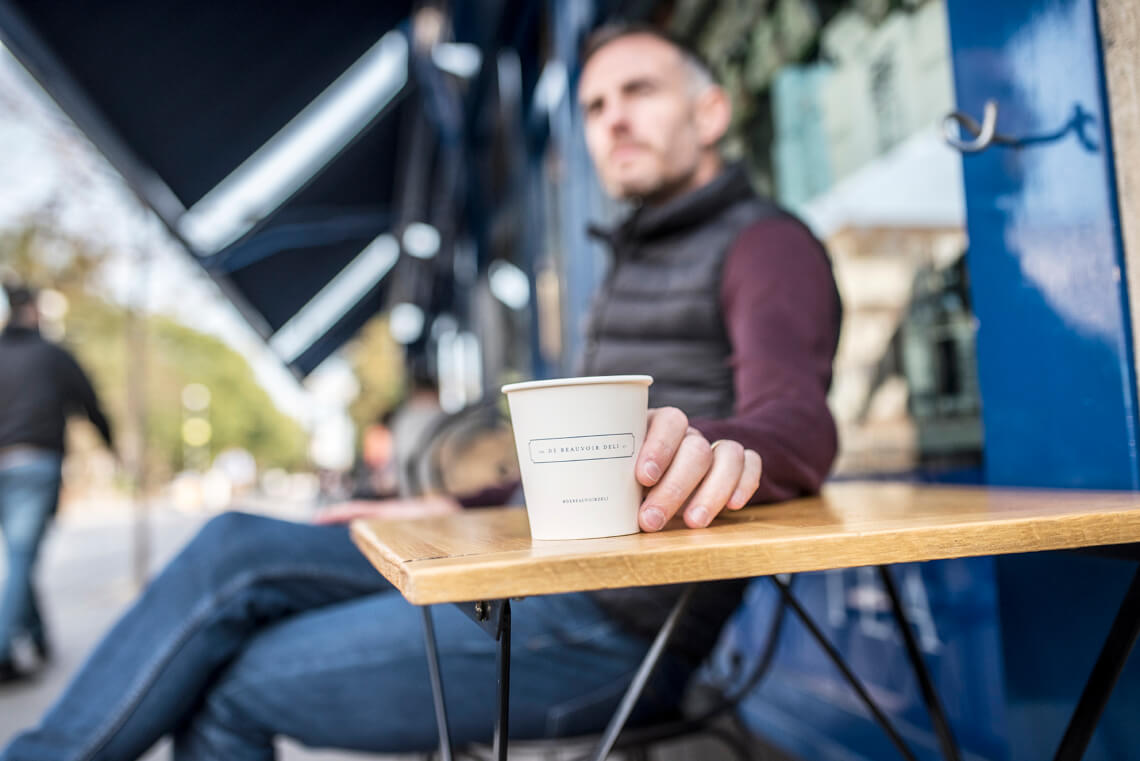 As the Deli continued to expand its offering it grew year-on-year. The menu includes freshly baked pastries for breakfast, alongside a breakfast bar of mueslis, granolas and fruits; a wide range of sandwiches and hot wraps at lunchtime; and salads, pies and soups for dinner.
The company also now offers catering for meetings or events across London, with lunchtime and canape menus.
Even outside the De Beauvoir Town community the Deli's reputation precedes it. It is regularly featured in magazines and online as a great place to eat and has been runner-up in the Observer Food Monthly awards for four years in a row. "We'll take the top spot for that one day," Harry laughed.
Nurturing and retaining staff has been a key theme for Harry. The Deli's former sous-chef, Djamil Kurbonmamadov, is now its head chef and Josh Hunnisett, a familiar face to those who frequent the Deli, has been promoted to general manager of The Cure, the Deli's sister shop over the road.
A key member of Harry's team is the Deli's general manager Ann Ryan, who joined eight months after opening and has been there ever since.
"Ann had plenty of experience having worked in deli's elsewhere in London, and it was that experience that I really needed, particularly in the early years. This was an entirely new venture for me and I was ready to learn a lot," said Harry.
"We've got a real family feel amongst our staff," Harry explained. "The team often socialise together after work and we have a really great culture here."
So, what's next for the De Beauvoir Deli over the next ten years?
"There's never really been a plan, I just take opportunities as they come. And some work out, some don't. The Cure is doing well but is a very niche market. The Deli has a really broad appeal so we're looking forward to continuing to serve all the familiar faces and new ones too," Harry said.
The De Beauvoir Deli is one of the Benyon Estate's longest standing commercial tenants. Edward Benyon, Estate Manager, said: "We'd like to wish Harry and all his team a huge congratulations for reaching ten years in business. It is an impressive milestone and is testament to the dedication of all of them.
Over the past ten years, they have worked hard to develop excellent relationships with their regular customers and respond to what those customers want. The Deli is a real asset to the De Beauvoir Town community."
Find out more at https://thedebeauvoirdeli.co.uk/.