February 10th 2020
Come fly with the Balloon Debate in 2020
The De Beauvoir Balloon landed at The Block in 2019 for four evenings of impassioned debate and the events are set to return again this year.
The popular event series, founded in 2015, features three speakers explaining three very different ideas. Each has fifteen minutes to persuade the audience why their idea matters most and then faces ten minutes of questions. During a break for drinks at the bar, the audience and guest speakers explore the issues further. At the end of the evening, a vote by show of hands decides which idea deserved to be 'saved' in humanity's hot air balloon.
Highlights in 2019 included AI (artificial intelligence) expert Dr Stephanie Hare on the importance of privacy, author Sharoo Yizadi on the importance of kindness, and firefighter Paul Embery on working-class identity. Architect Michal Matlon flew in from Bratislava to argue for more human-centred and beautiful architecture, while Freddie Sayers of Unherd.com put the case for conservative hippies.
Since 2015 over 50 'balloonists' have shared their ideas in De Beauvoir and enjoyed the lively, good-hearted atmosphere. Organisers and De Beauvoir residents Pamela Dow and Sarah Dallas wanted to create an antidote to social media and hear from people who know and care about interesting things. "We had a hunch our neighbours and friends wanted to talk to each other in real life about important issues, and the popularity of the events seems to prove we were right. The partnership with The Block is fantastic, bringing the debates to a new audience and making the most of this wonderful community space."
The Block is fantastic, bringing the debates to a new audience and making the most of this wonderful community space."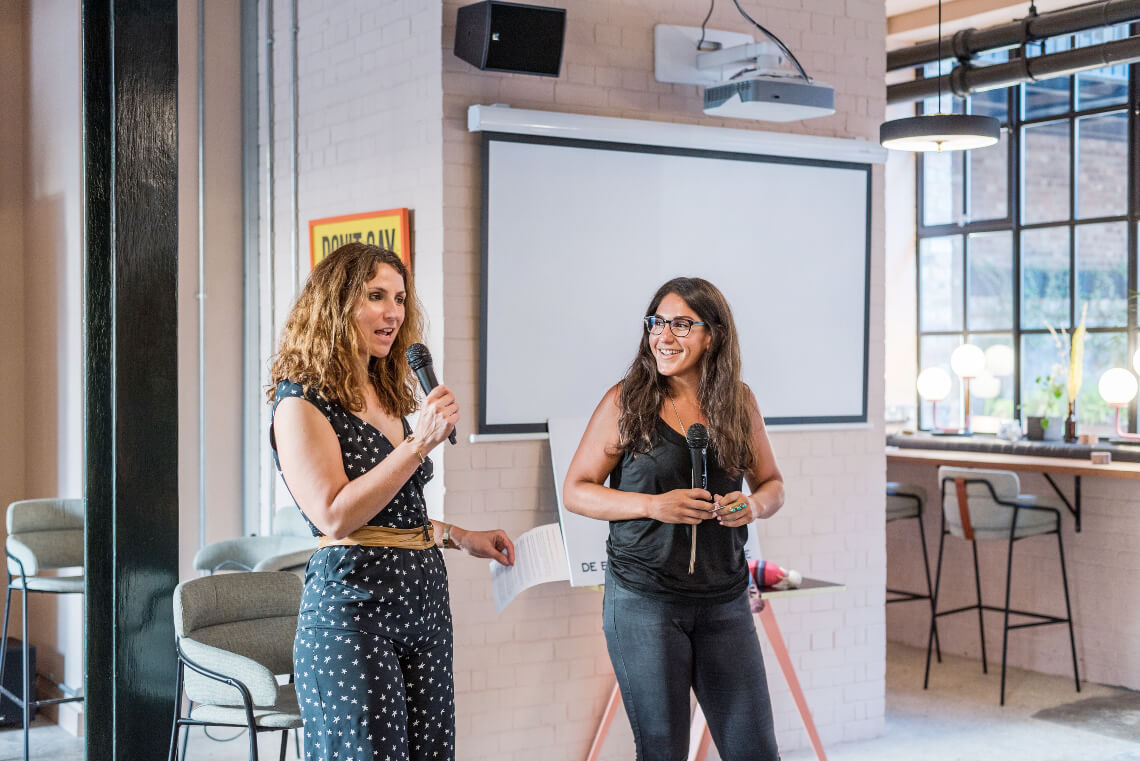 "I love coming to these evenings," said one regular, who has attended the Debates ever since they started. "I always leave with my fixed ideas completely thrown up in the air and buzzing with energy."
The next Balloon Debate is Thursday, March 26th at 7.30pm, in The Block cafe, 92-96 De Beauvoir Rd, London N1 4EN. Speakers include Manick Govinda on why it's time to cancel 'cancel culture' and Olivia Vinden on making saving sexy. Register for the March debate here. Entry is free!
On June 25th leading economist Vicky Pryce will join us, with other speakers to be confirmed soon. Keep an eye on The Block or Balloon Debates website and social media channels for updates.
"I love coming to these evenings. I always leave with my fixed ideas completely thrown up in the air and buzzing with energy."