October 28th 2020
How to care for your garden this autumn
Benyon Estate tenant Leon Van Rooyen, known locally as 'the ultimate plant guy', launched his gardening business in July 2020 and has since been busy transforming gardens and terraces across De Beauvoir Town.
Leon has shared some tips for keeping your garden looking great over autumn and winter.
Clean and tidy
"One of the most important things to do is to regularly clear fallen leaves and twigs," Leon explained. "Many people remember to do it on their paths and patios, but forget about the borders. Keep on top of this throughout autumn and into winter. It's important to remember to keep weeding during the colder months too."
Cutting and pruning
"Cutting back flowering and climbing plants, shrubs and hedges is vital for their survival come the spring. Although your plants might not look quite as pretty when cut back, it will help to ensure your garden survives the winter.
"Make sure you're pruning roses and deadheading properly; you can prune them quite hard, two-thirds at least, and will still see beautiful flowers in the springtime. And don't forget your hedges! These might not have been cut back for all of summer because of nesting birds, so now is the ideal time to do it."
Think ahead with your planting
"Be thoughtful with your planting and think ahead to what will be flowering in early springtime to get some colour back in the garden," Leon suggested.
"Autumn is an ideal time to be planting bulbs like Snowdrops, Iris, Daffodils and Hyacinths. Plant tulips in November and December to get a beautiful pop of colour from March onwards. Bulbs are ideal for your borders or you could pot some bulbs for patios, decking areas or your doorstep too."
"I tend to plant hardy, colourful perennials like cyclamen and heather, as they will instantly brighten a winter garden, alongside evergreen shrubs. It's important to keep caring for these to keep them looking beautiful and healthy all year round."
"A great tip is to see what is displayed prominently at your local garden centre as those plants will often be the best to plant for the time of year."
Get the groundwork done
"If you've inherited a garden or are starting a new project, autumn and winter can be a good time to get borders in place, landscaping done or decking down. This will allow you to focus on your planting in the spring and summer. You just have to hope that the weather holds out!"
Leon has lived in De Beauvoir Town for three and a half years and loves the village feel to the area. You can read his story here.
Leon offers gardening and landscaping services, ongoing garden maintenance, as well as indoor plant care. He is also looking to create and sell autumn and Christmas wreaths and dried bouquets. He is also selling Chrismas Trees!! Grown sustainably, delivery included! To find out more or to pre-order, contact him via Instagram.
Hesperantha coccinea is a fantastic autumn-flowering plant, bearing delicate pink-red flowers as everything else in the garden dies down.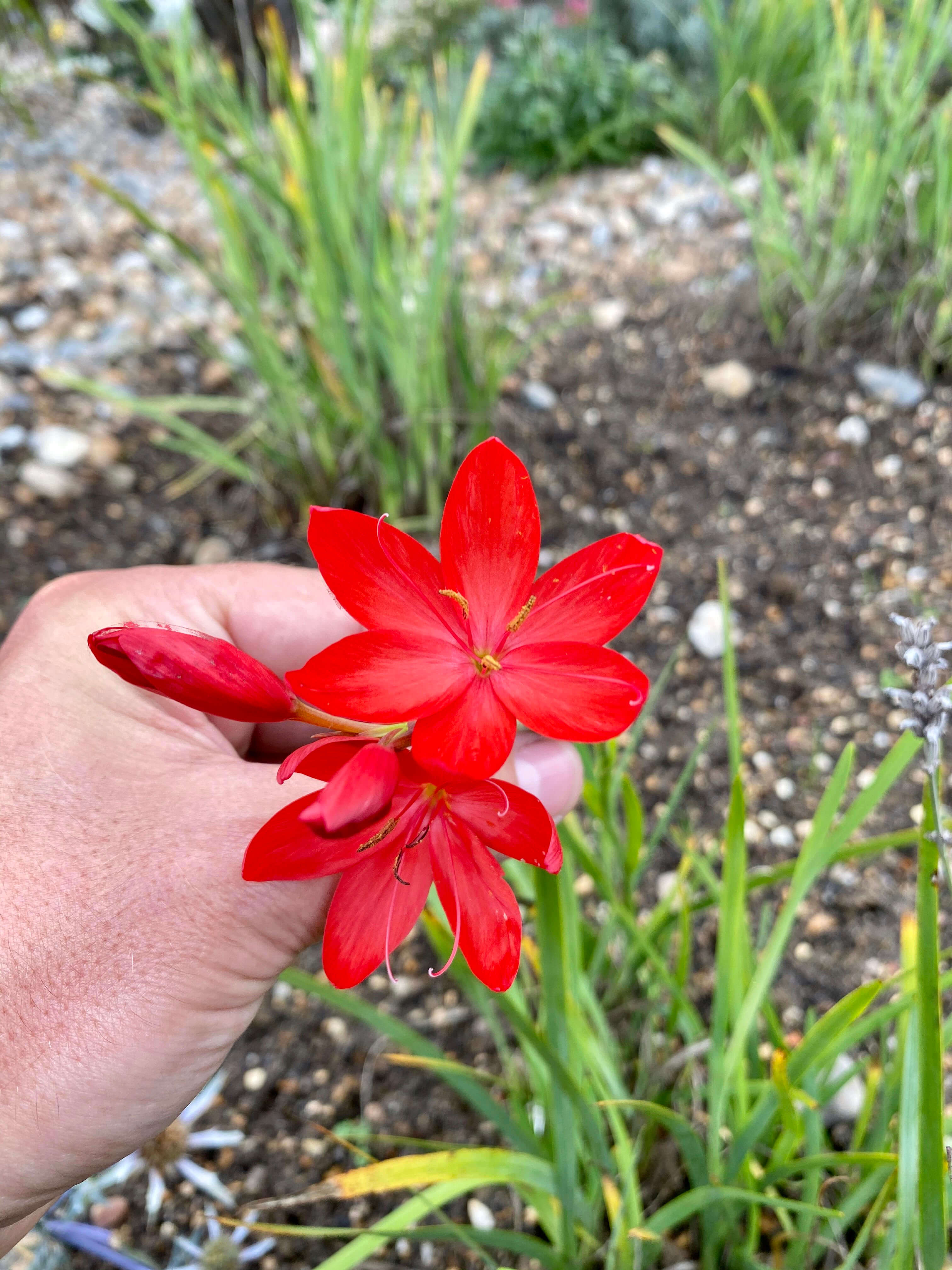 Ornamental grasses/reeds are perfect in borders during colder months to add warmth to the garden.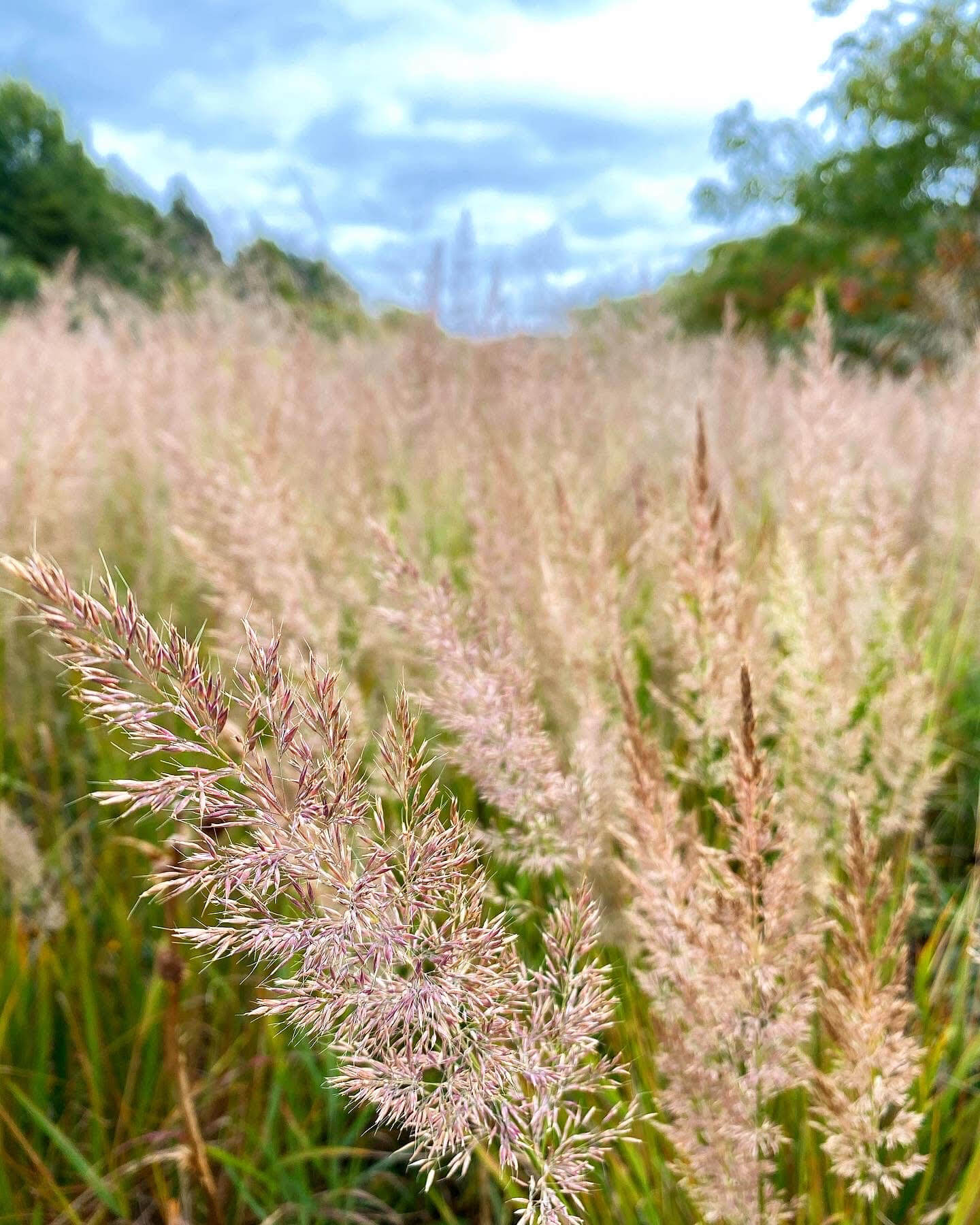 Cornus sanguinea 'Midwinter Fire' Shrub with its stunning fiery coloured stems in shades of red, orange, and yellow. The bark is brightest in winter when the bare stems are clearly visible.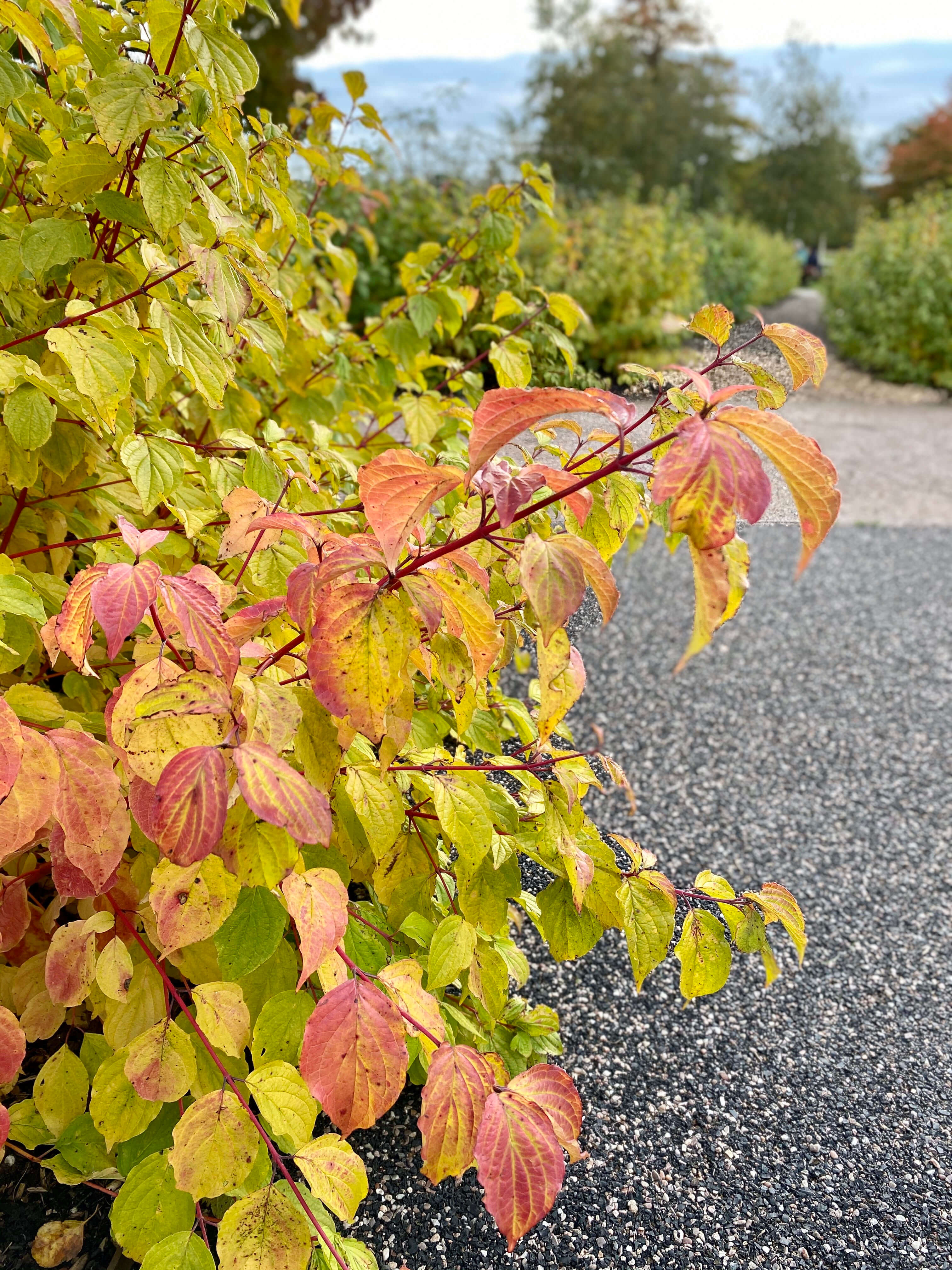 Nandina also known as heavenly bamboo, evergreen shrubs with pinnate to 3-pinnate leaves composed of lance-shaped leaflets which colour well in autumn, and panicles of small, star-shaped white flowers, followed by bright red fruits
Hellebore Commonly known as Christmas rose. Hellebores are great for providing winter interest in any garden. These perennial plants have a long flowering period, lasting well into spring. Mainly evergreen with handsome leaves, they thrive in shadier parts of the garden.