June 22nd 2020
Introducing the De Beauvoir Community - Part 1
The community spirit of De Beauvoir has been thriving during the Covid-19 pandemic, with neighbours coming together to support each other in a variety of ways.
In this series of blogs, we'll be speaking to the residents who have been doing something different throughout lockdown and finding out about some of the people who make up our wonderful community.
At the heart of the community over recent weeks is the De Beauvoir Mutual Aid Support Group, which organises the De Beauvoir Foodbank.
After expressing their willingness to volunteer to the De Beauvoir Association, three housemates – Kim Pearce, Charlie Jones and Roisin Symes, Benyon Estate tenants from Hertford Road - have been running the De Beauvoir Foodbank.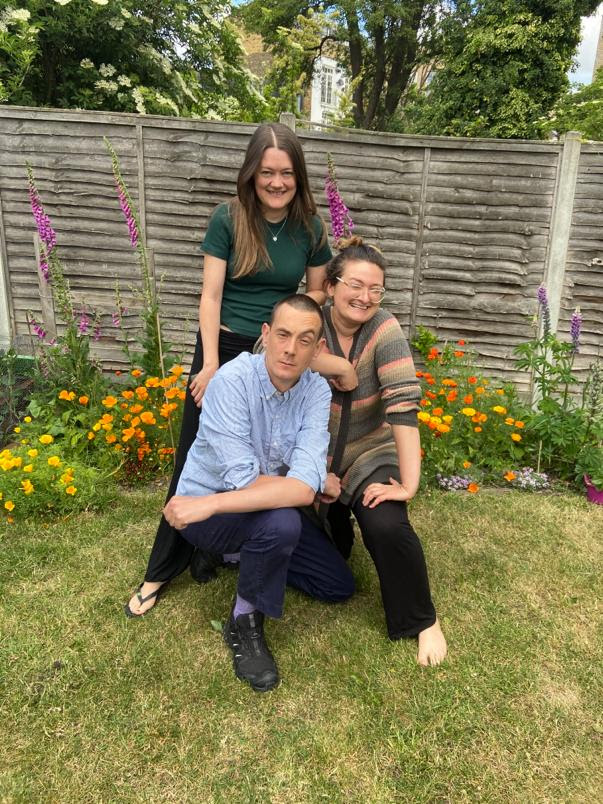 Roisin explained: "It was Charlie who really brought the food bank to life, the rest of us were gradually drawn into it, and it has become something of a house project between us. As I was the one with the most free time, I ended up taking the lead as the lockdown continued.
"We rely hugely on Anna [Webb from the De Beauvoir Association], who heads up the mutual aid phone line. She identifies people who need help and we add these people to our growing list of regular clients.
"Establishing this list was made possible by the amazing work of Janette Collins from The Crib youth organisation. She does extraordinary work on the De Beauvoir estate all year round, and has worked tirelessly to ensure her more vulnerable families are looked out for during these strange times."
Having moved to the area three years ago, Roisin felt like supporting the local community was simply the right thing to do and sees their new connections in the area as a positive to take from the lockdown.
"Kim and I moved into the area about three years ago, having been friends for about a decade and lived and worked together on and off for all of that time. Kim is a theatre director, and I'm a theatre stage manager. We met at university in Warwick and spent a lot of time immersed in ambitious student drama projects. In many ways not much has changed throughout the years" Roisin added.
"Charlie joined us in the house last December, he is a freelance writer and journalist who was returning to London from several years working in Berlin. Lockdown has been an intense way to get to know each other better, but we have so far managed to navigate spending so much extra time together and becoming a 'household' without any major tensions or fallings out. Mostly we now tease him mercilessly, so we are lucky he hasn't fled already.
"For Kim and I, the closure of theatres and the currently dire prognosis for the industry has been hard to deal with. Being able to do useful work at the foodbank has been a lifeline. I use some of my organisational and excel spreadsheet skills and have found other people to look after instead of a cast of actors!
"The theatre company Kim co-runs, Papergang Theatre, has also re-orientated towards community work for the time being, with some welcome emergency funding from the Arts Council. That project will be joining other arts organisations to do something positive for young people.
"As a house, we love living in this area, and feel very lucky to be trapped here rather than at some of the other places we've lived in. We are fortunate enough to have a wonderfully huge garden, complete with a family of fox cubs at the end. Gardening has been another joint project for the last couple of years, and is now standing us in very good stead for lockdown.
Although times are very scary indeed for everyone, it has been amazing to feel the community coming together for mutual aid.
"Our previously busy work lives meant we hadn't had a chance to get to know people or feel rooted in the area until now. The new local connections we have forged are a positive outcome from this chaos that will stay with us indefinitely."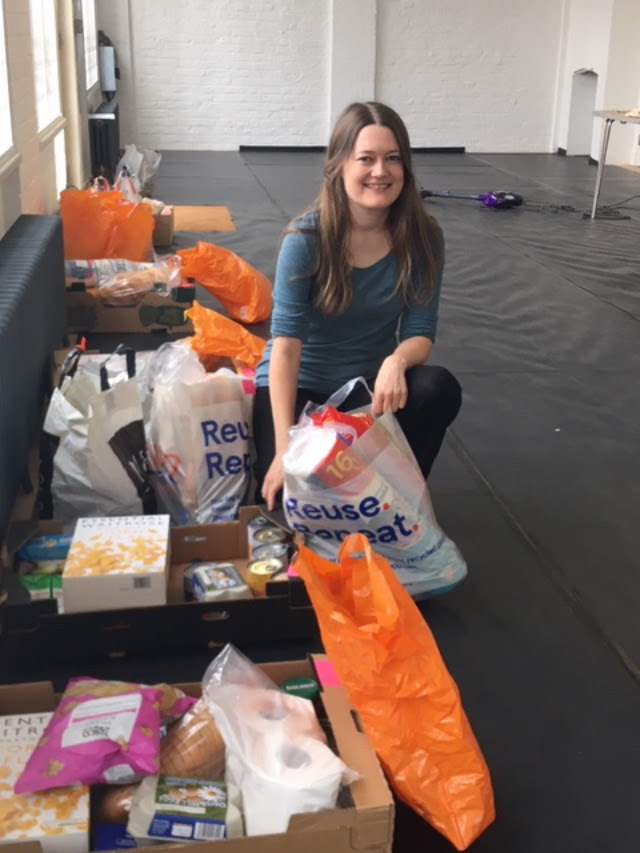 Pic: Roisin Symes (The De Beauvoir Foodbank)
This interview was previously featured in the De Beauvoir Association newsletter.
Watch this space for interviews with more of our tenants as part of this series of blog posts highlighting the people at the heart of our community.
Photo Copyright: The Benyon Estate/ De Beauvoir Association