October 15th 2020
The sweet success of Hackney Honey
De Beauvoir Town resident, Richard Turnbull, has been keeping bees for more than almost 10 years, with two hives on the roof on his De Beauvoir Road home.
"My wife bought me a bee keeping course in Regent's Park as a Christmas gift many years ago, with Regent's Park beekeeper Toby Mason, who used to tend to the Park's 40 hives. I've been hooked ever since," Richard explained.
"I'd always been fascinated with the behaviour of bees and was becoming increasingly concerned about the declining bee population.
"After the six-week course, I bought a small colony, known as a nucleus, from Toby and, after finding the perfect spot for them on the flat roof at the back of our house, the colony expanded rapidly. In the first year, they produced almost 100lbs of honey!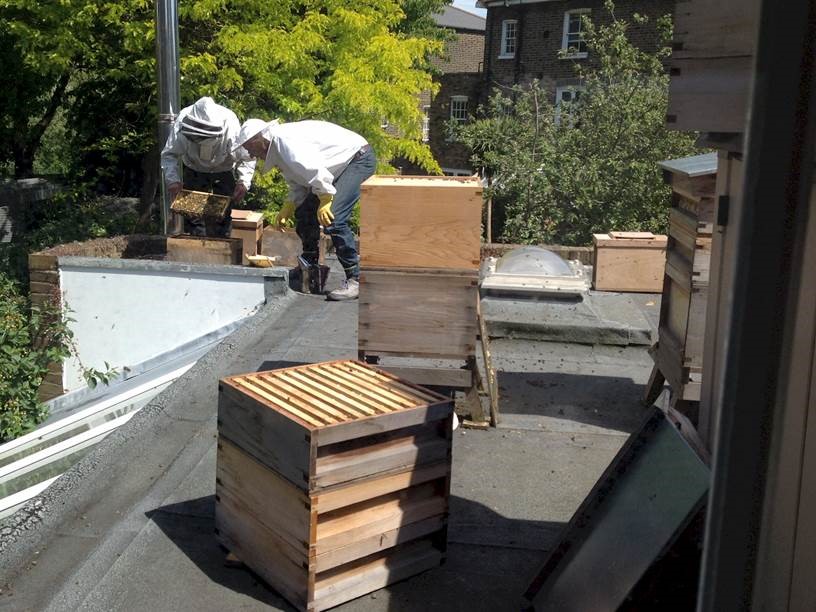 "A year later, I created a second colony from the first by managing the swarming behaviour.
"When you first say to people that you keep bees in Hackney, it seems improbable, but it's actually an ideal environment for them. They're on the roof at the back of our home so get the sun in the morning and are protected from westerly winds. Plus, going out and back to the hive at first floor level means that they don't interfere with humans as much and they're protected from most other animals.
"Plenty of homes in De Beauvoir have beautiful gardens which provide rich sources of pollen and nectar and there are very few insecticides used on them. The 'urban effect' of London means it is typically a few degrees warmer than the countryside which means that there are plants flowering for most of the year and the bees like the warm weather."
As a result of the diverse range of food sources, the honey produced is aromatic and has a complex flavour profile. "I often get comments on how good the honey is," Richard said.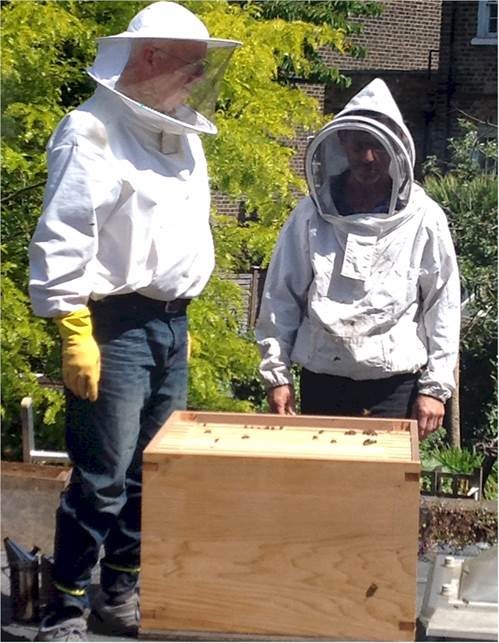 Richard's two hives are home to around 10,000 bees in the winter time which goes up to around 50,000 in the summer.
"I've found that beekeeping isn't as onerous as people might think," Richard said. "I like to let them get on with what they do best and only intervene when necessary. It's wonderful watching them going about their work. It's the extracting, jarring and labelling process that takes the most of my time!
"A good friend and experienced beekeeper, Ian Bailey, comes to check my hives a few times per year and has been an invaluable mentor."
Richard sells his honey at De Beauvoir Flower and Produce Show and the De Beauvoir Christmas Fair.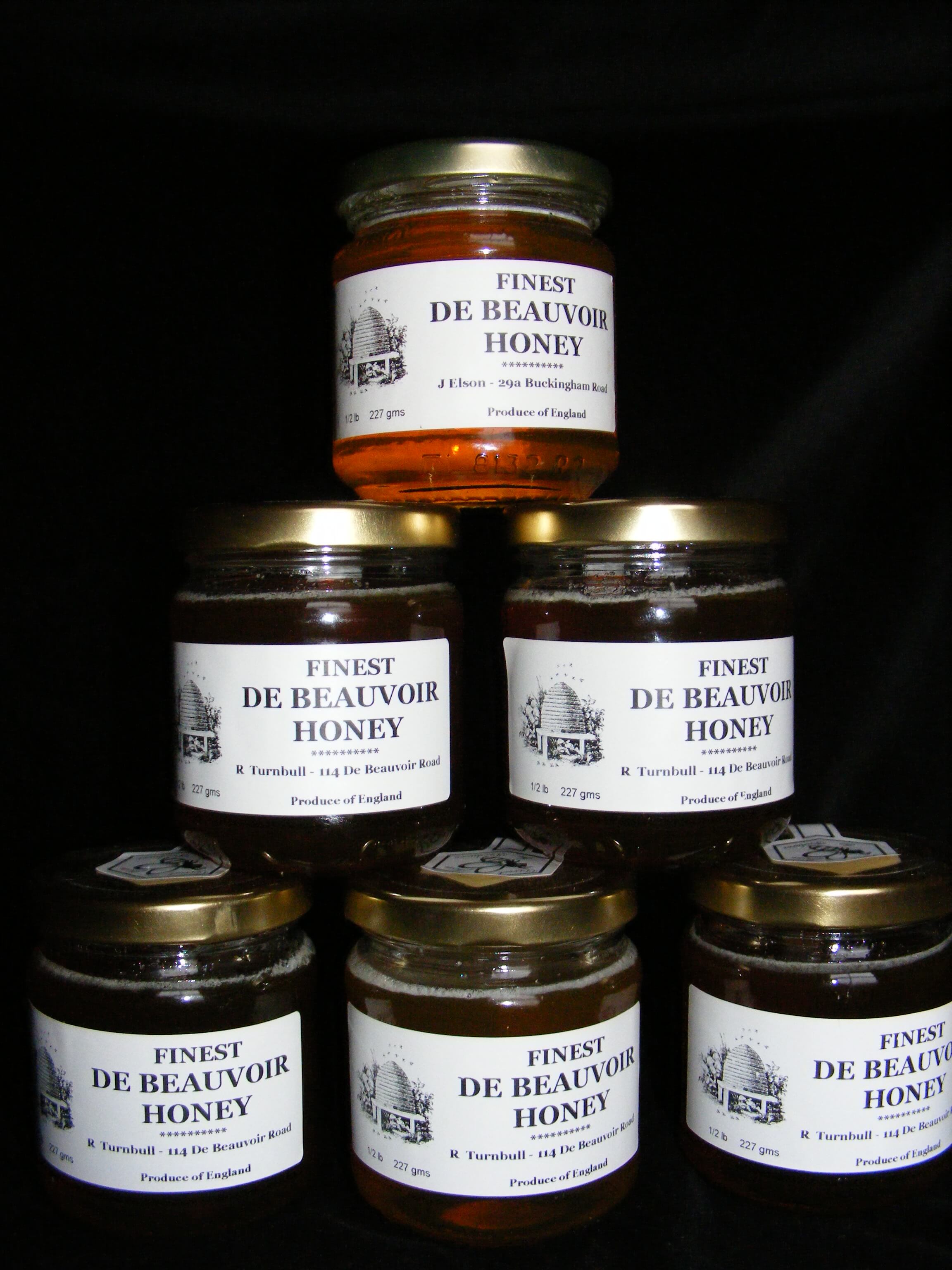 This year De Beauvoir Christmas Fair will be running for a whole month, from 26 November to Christmas Eve.
For more information follow DBA or sign up here to receive DBA news.