September 15th 2022
Business booms at Michelin-starred-bistro
For De Beauvoir resident and Michelin-starred restaurant owner Ed Thaw, life is all about finding the right balance.
As he settles into community life, his busy wine bar and restaurant Leroy in Shoreditch, just four miles away, is thriving.
Described as a bistro that 'feels like you're in Paris', Leroy opened in March 2018 and was awarded a star in the Michelin Guide a year later.
Its ethos is one of simplicity and flavour, offering an understated, relaxed dining experience.
Ed says when he opened Leroy, the intention was never for it to be the kind of restaurant which is formal and over-priced.
He explains: "It's a fun, buzzy place where the focus is very much on being somewhere for people to come and enjoy a great meal in great company. It has a casual, relaxed feel with vinyl playing in the background. There's no weird ingredients or tweezers, just delicious food in a chilled setting.
What's fantastic as well is that we see people repeatedly. We have many regular customers and it's great to be able to get to know them over time."
There's no doubt it's been a challenging few years for the hospitality industry. Yet it was the pandemic that prompted a major decision at Leroy - to remove the service charge from its bills, building the cost of service into the price of a meal instead.
It was a response to the government's furlough scheme, which didn't factor in service charges and tips as wages in employee pay calculations, meaning many received a smaller percentage of their normal take-home pay during the lockdown.
It's a decision Ed feels passionately about. He says: "We are doing it because we feel it's the right thing to do. We want to pay our team consistently for the work they are doing. In a world where we need to attract more people to the industry, we want to support our staff and pay them fairly.
"It has meant that we have needed to raise the prices of our food to accommodate this but we think this is an important thing to do."
A Londoner at heart, Ed's spent much of his life living in the city before a stint in the country in West Sussex. The lure of London was strong though, which led Ed to settle in De Beauvoir Town as a Benyon Estate tenant.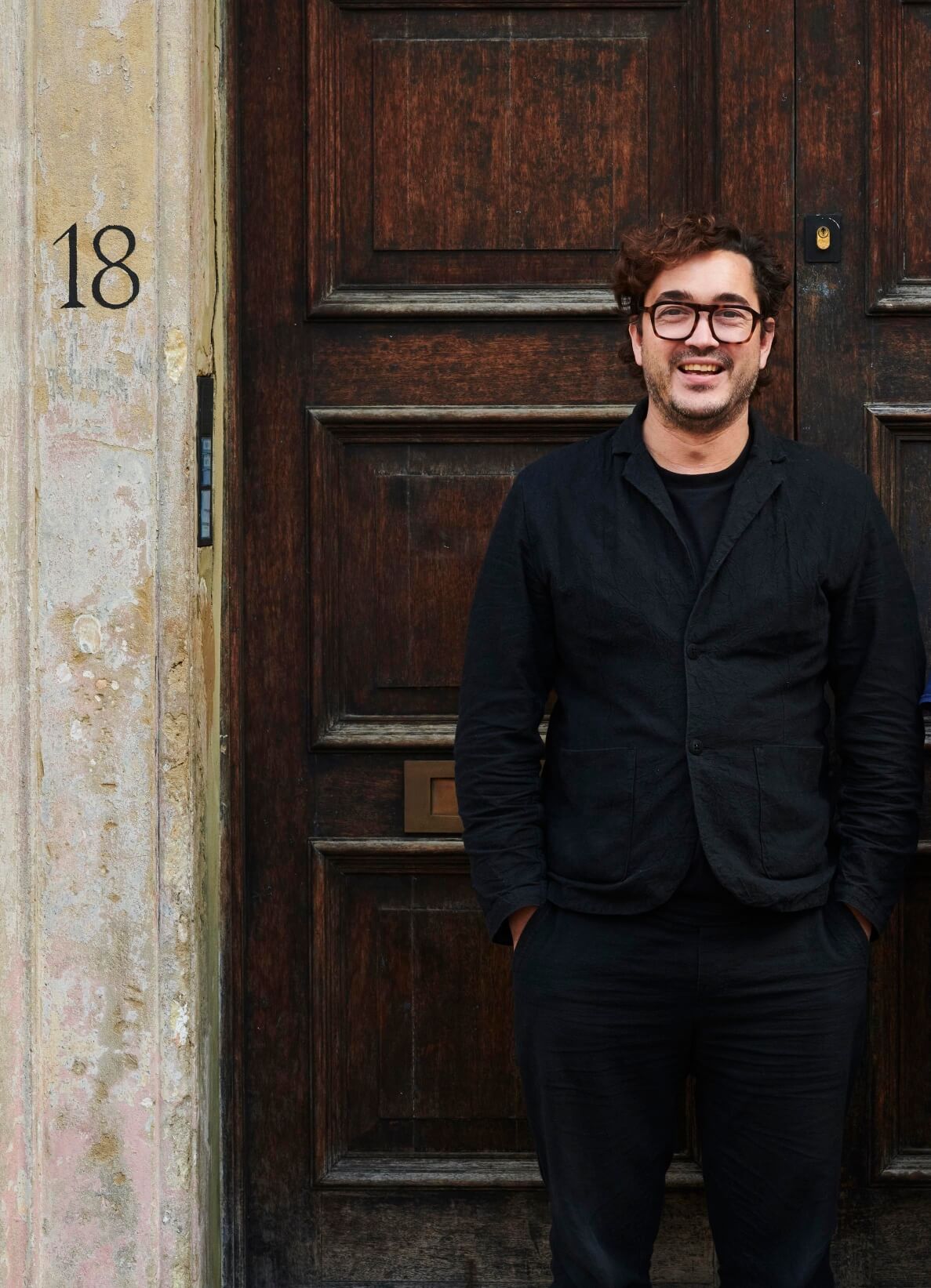 He says: "I decided the time was right to move back to London and here I am. It's a part of the city that I love and I feel it's quite a privilege to live in this area. What I like is the village feel. It's calmer and more peaceful. The centre of Hackney can be quite hectic but here, there is a lovely feeling that you are away from the bustle, but still close enough to enjoy the perks of city life. I can step outside my front door and the delis and shops are just a couple of minutes away."
As the business prepares to celebrate its fifth anniversary next year, what does the future hold? Is expansion on the cards? According to Ed, that's simply not a priority.
He says: "When I started out in this business, I was so set on growing the business and being as big and successful as possible. Priorities change over time though and survival is the name of the game - to run a successful business and look after our staff is our main focus for the future."
For reservation and menu details, visit www.leroyshoreditch.com. To keep up with the latest news from Leroy, follow them on Instagram: www.instagram.com/leroyshoreditch.