March 10th 2022
Meet local artist Jane Smith
Local artist Jane Smith has lived and worked in Hackney for almost 30 years and takes inspiration from the world around her to create striking prints of street scenes using bold colours and definite lines.
Growing up in the Yorkshire Dales, she visited London as a child and always had a dream of moving to the city.
"Hackney has always felt like home; I feel as though I'm meant to be here," Jane said. "I remember coming to stay with family in London when I was about nine years old and felt as though I wanted to be around buildings and busy streets. It's a feeling that has never left me all these years later; it's quite magical.
"I first moved to Cricklewood and West Hampstead, but after a few years wanted to be somewhere a bit more vibrant, so I moved east to Dalston in 1994. I've been in the same flat pretty much ever since.
"The area just has so much life to it. I love the lines of the buildings juxtaposed with the greenery and the hustle and bustle of people. In De Beauvoir Town, there is a real neighbourhood feel and I try to capture all the elements that bring a street scene to life."
Jane has had a long career as an illustrator which began with a degree in graphic design at Northumbria University (then Newcastle Polytechnic). She then moved to London where she secured a job as a Junior Layout Artist for the Radio Times.
Building up both her skills and her contacts there, Jane later moved into freelance illustration and printmaking, where she has remained ever since. She works on private and commercial commissions, including house portraits, travel work, posters, maps and gifts.
"I have always liked buildings and I take a lot of my inspiration from the rhythm and lines within them," Jane explained. "I love to capture the life in London and for me that's not just people, nature, and wildlife, but the buildings themselves too.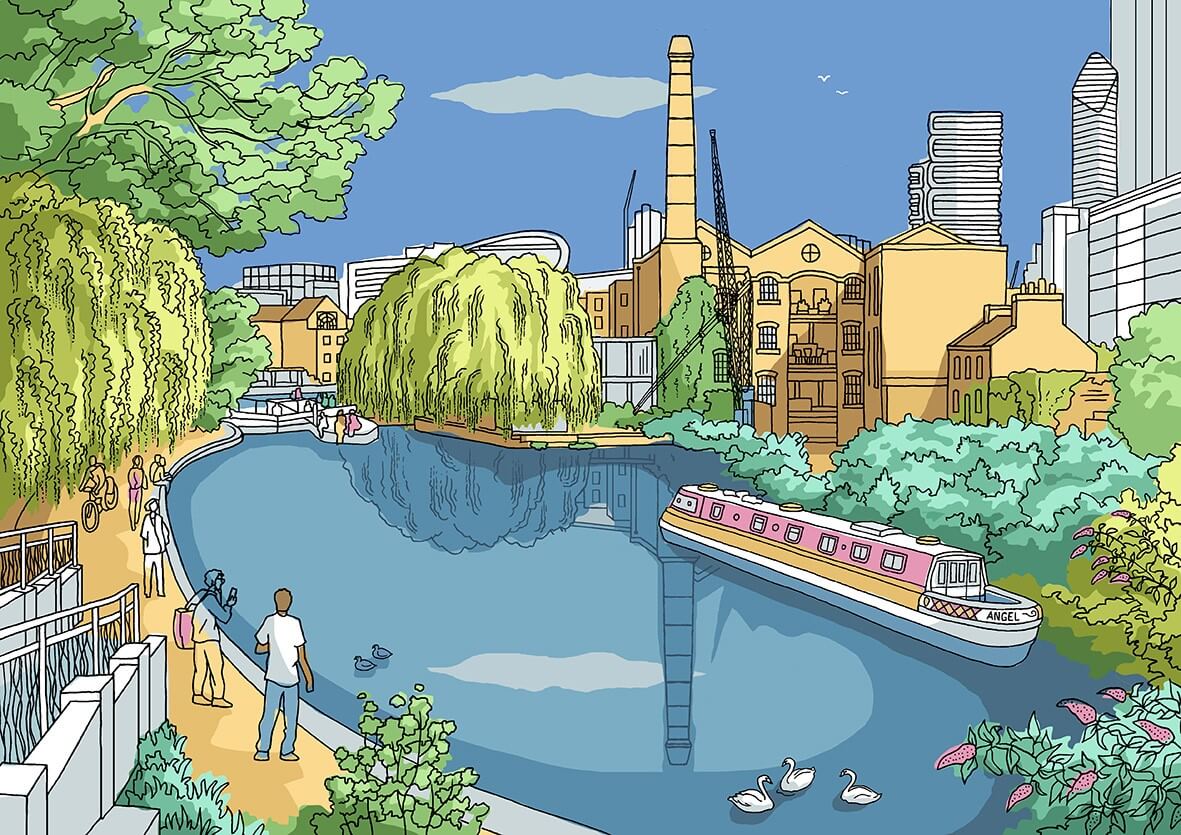 "Sketching a street scene or building captures a moment in history as that place may change and never look the same again. Small, barely perceptible daily changes take place that add up to much larger changes over the years.
"In fact, some of my early sketches of Dalston are hardly recognisable after the changes that have accumulated over the years."
As well as her commissions, Jane exhibits in shows, galleries, fairs and cafes across Hackney. Her work is also sold online on her Etsy store which, she explains, acts as both her shop front and her portfolio.
"I quite often have people contact me who have seen my work online and love the style, but who have a specific idea of what they're looking to commission.
"I think the beauty of my working technique is that I can create things that might not work in a photograph, then add or change those details to capture the essence and story of a place."
Jane added, "I feel really lucky to be doing what I do and to have made a career out of something I so enjoy."
View Jane's work on her Etsy store or follow her on Instagram for updates.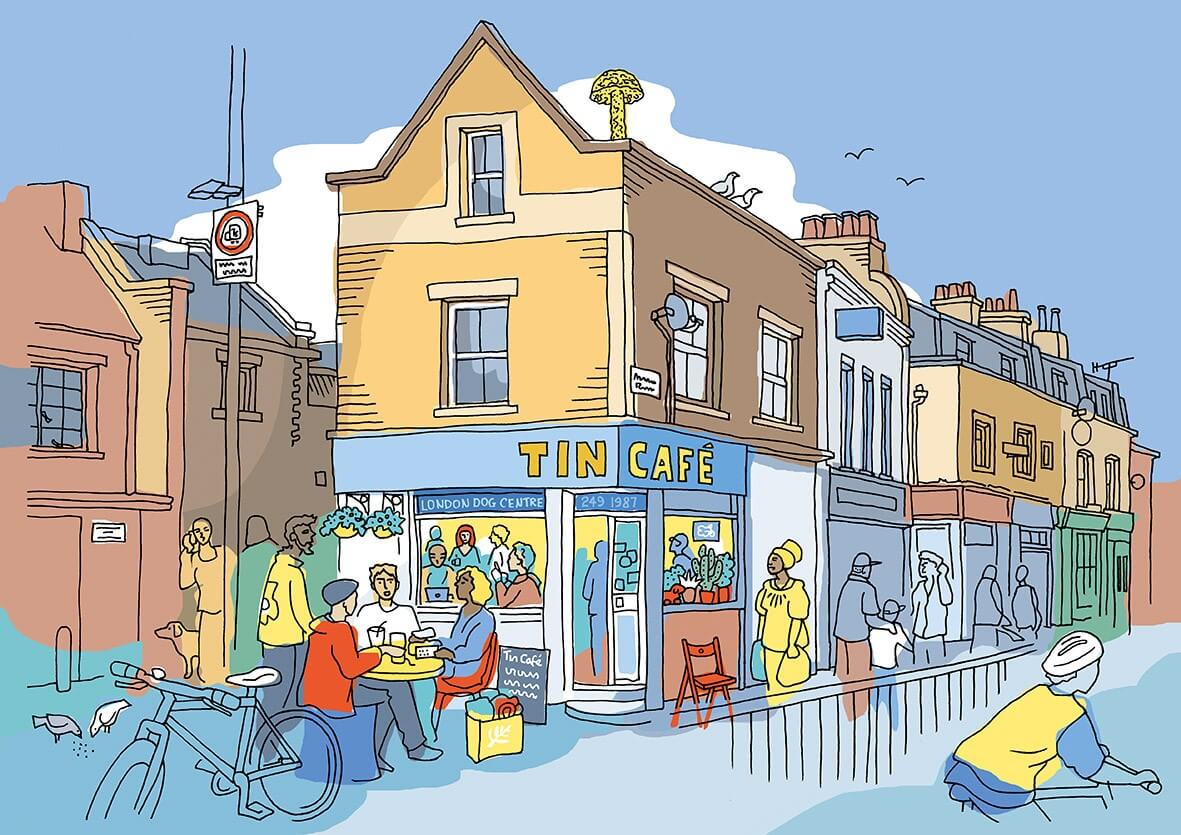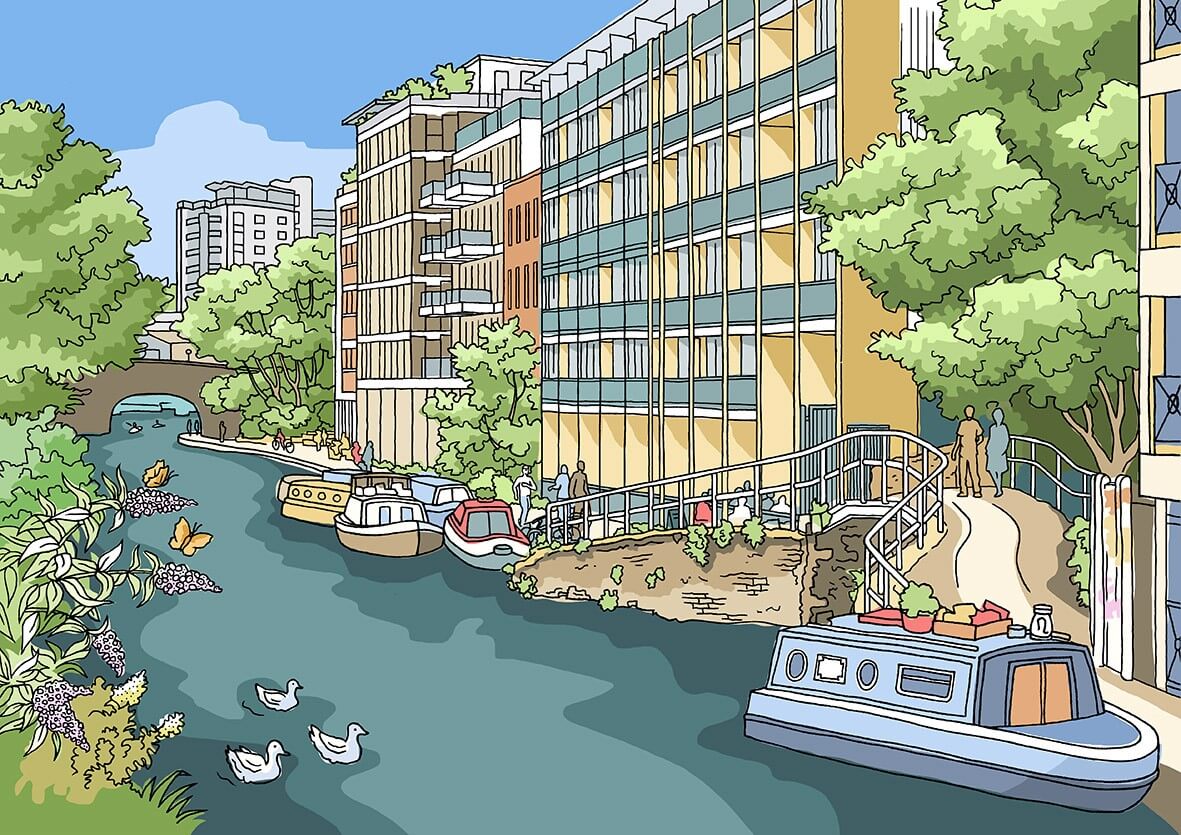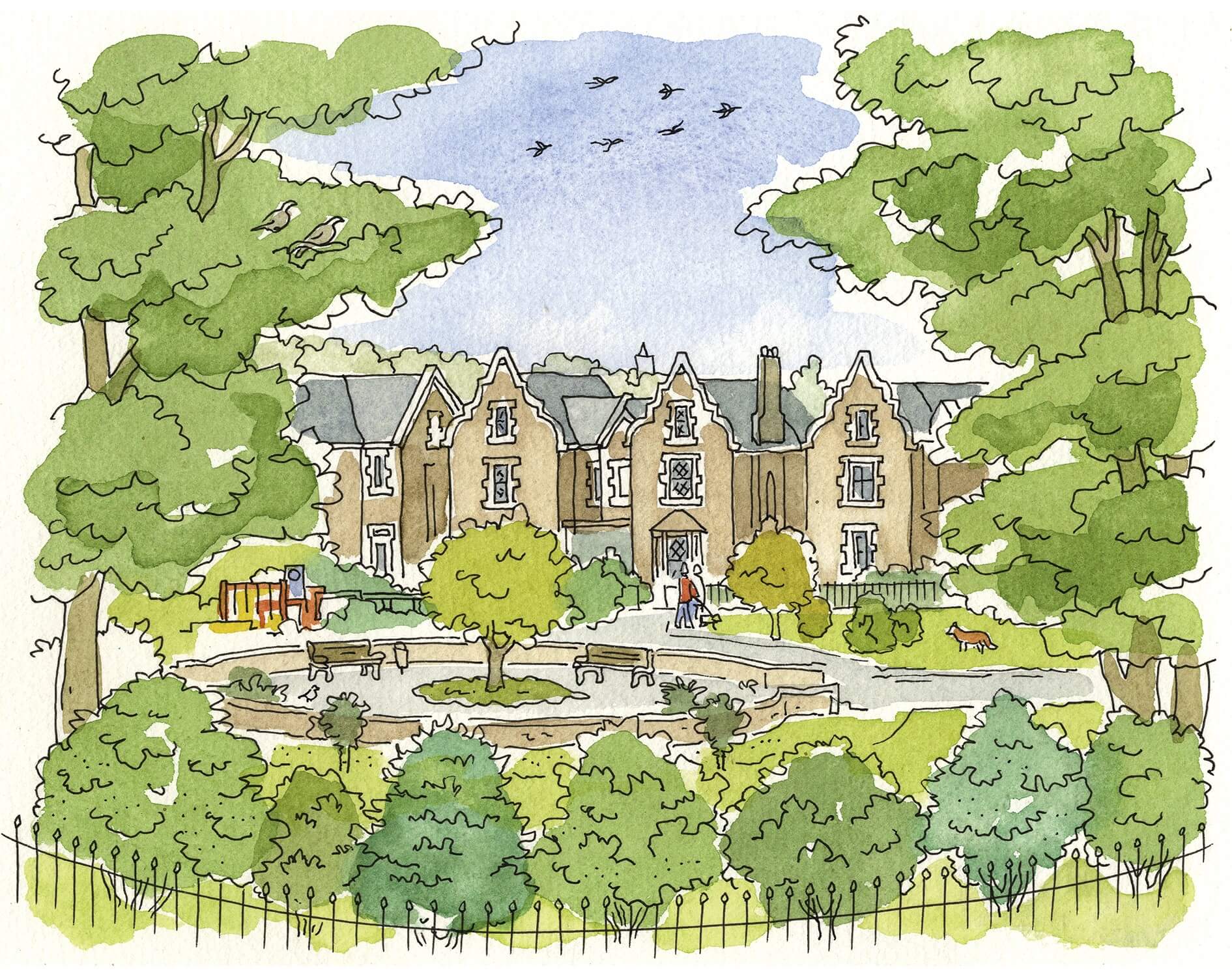 Photos copyrigh: Jane Smith / The Benyon Estate