February 7th 2022
New lease of life for Beauvoir Community Centre
A community space in De Beauvoir is to be given a new lease of life thanks to investment from the council to put it at the heart of the community once more.
An Viet House on Englefield Road has been a focal part of the De Beauvoir community for 90 years, first opening in 1932 as a public baths, known locally as slipper baths. Operating until the 1960s, it was a vital amenity for local residents, including Benyon Estate tenants, as indoor bathrooms weren't introduced into many properties until the 1970s.
The An Viet Foundation took over the building in the 1980s, created to support Vietnamese settlement in London. Founder and Managing Director of the Foundation for over 30 years was Khanh Thanh Vu, who came to Hackney from Vietnam in 1979.
One of the original 'boat people' – refugees that left to escape communist-controlled Vietnam following the fall of Saigon in 1975 – Mr Vu was one of over 5,000 refugees living in Hackney in the 1980s, the largest number of refugees in any one borough.
With employment and language key challenges for this community, Mr Vu set up the An Viet Foundation, which means 'well settled', in 1981. In the beginning, its main focus was on ensuring children had school places, offering translation services, and working with the welfare system.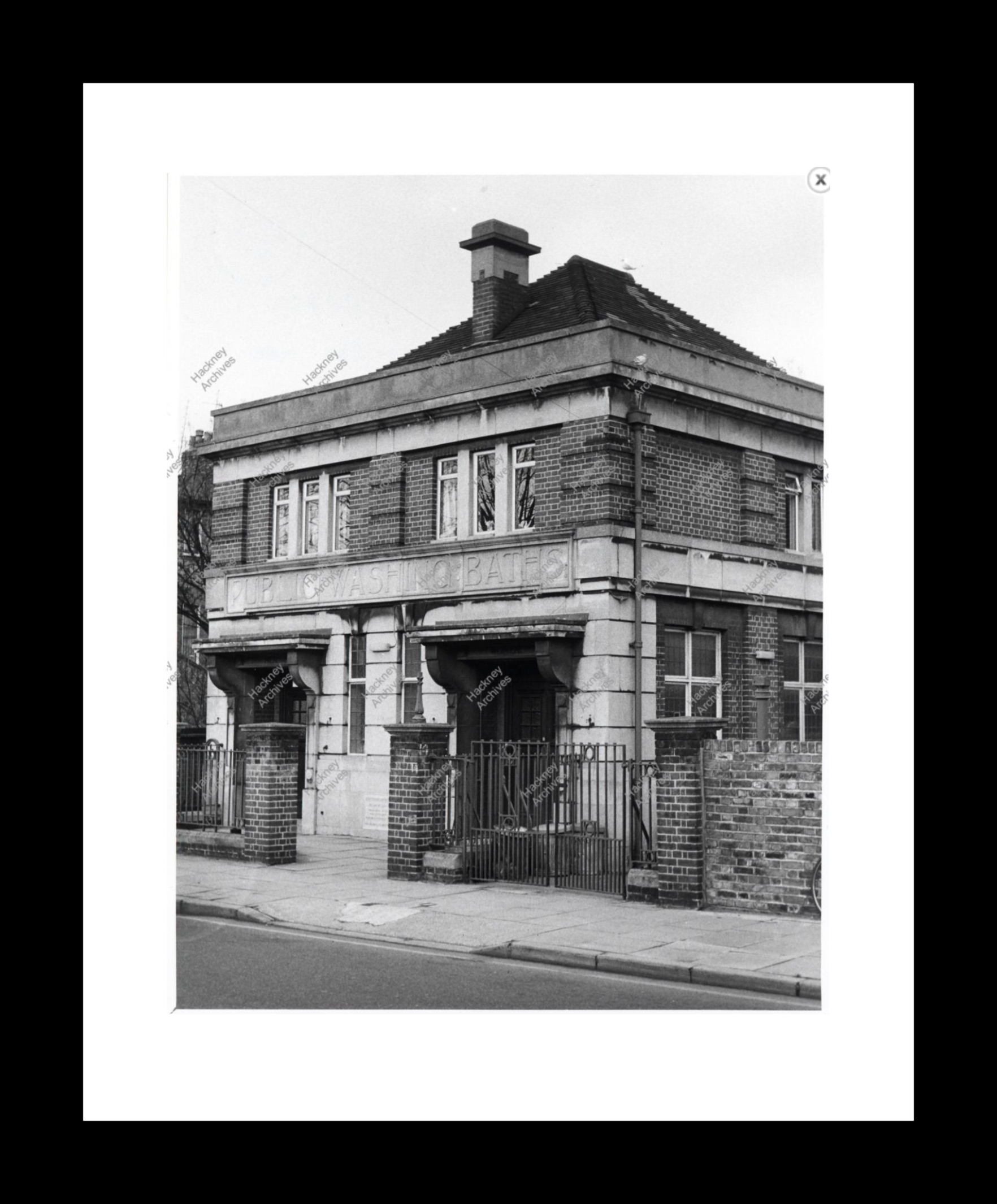 Public Washing Baths, Englefield Road. 1983
It expanded its offering over the years, to include skills training to support with employment, and Mr Vu's wife opened the popular Huong-Viet restaurant in the building.
He later became the first Vietnamese person to be awarded an MBE for his services to the Vietnamese community, and the first Vietnamese councillor in the UK in 2002. He published his memoirs, The True Story of the Extreme Adventures of a Vietnamese Boat Person, in 2016.
After the An Viet Foundation vacated An Viet House in 2017, the building fell into disrepair, but Hackney Council has now announced a joint investment of £1.4 million to safeguard and refurbish it for Hackney Chinese Community Services (HCCS).
The council helped HCCS to secure Greater London Authority 'Good Growth' funding of more than £450,000, as well as directly investing £950,000 itself.
The refurbishment will ensure the space provides for the community once more, offering training, education, migrant support, health and wellbeing services, as well as cultural and social activities in a new East and South-East Asian Community Centre.
It is planned that the centre will also include a commercial kitchen and community café, space for outdoor events, indoor meeting spaces, and a multi-functional hall. This will allow HCCS to offer a range of events, clubs and training opportunities for the community.
Edward Benyon, Estate Manager for the Benyon Estate, commented: "It is positive to see investment to breathe new life into this important building that has been at the heart of the community for decades. With the De Beauvoir Block around the corner and the independent businesses on Southgate Road nearby, it will be a real asset to the vibrant and diverse neighbourhood here in De Beauvoir Town."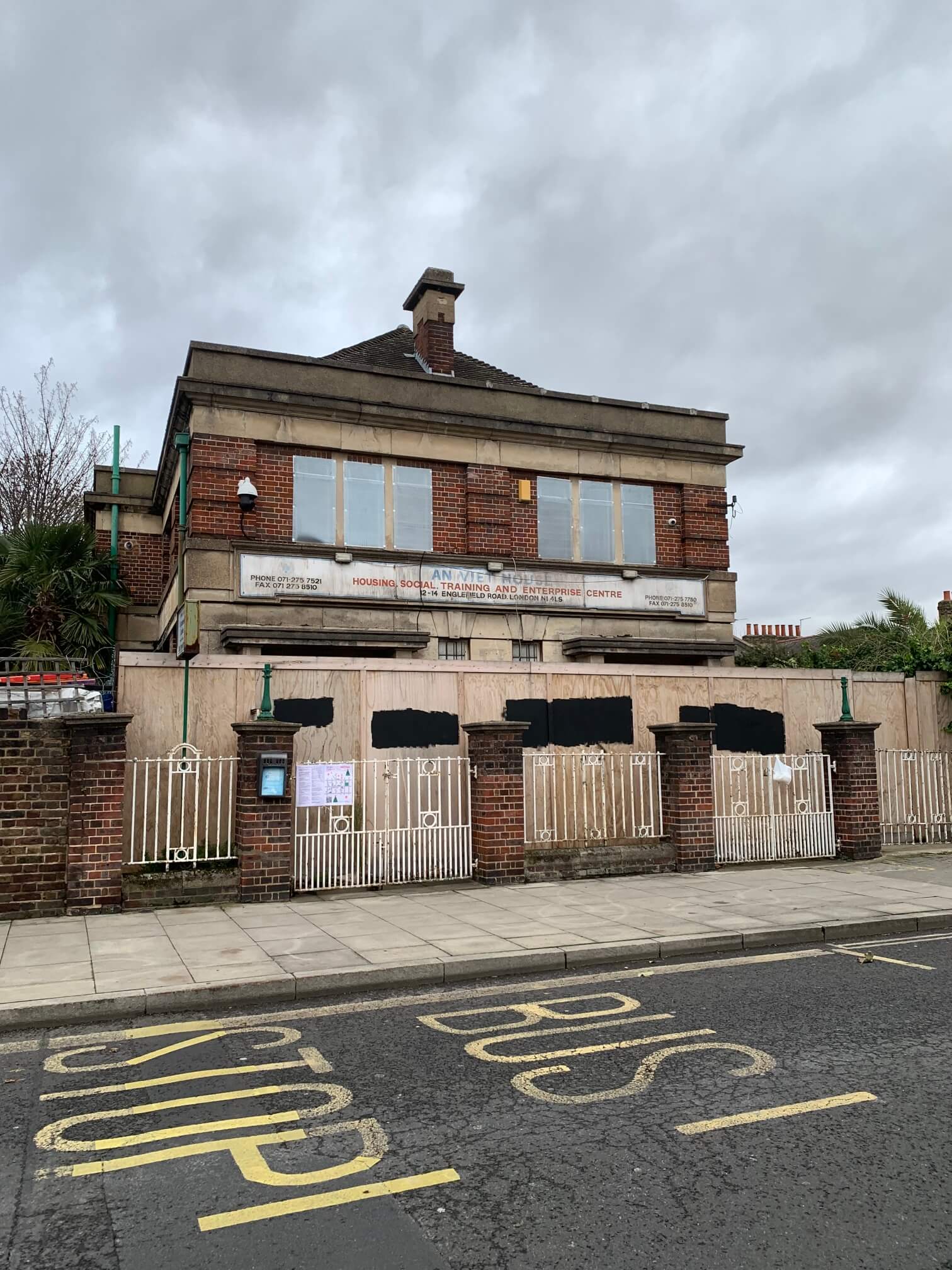 Picture 2021
Photos copyright:
cover photo @ sarflondondunc (2010)
2 photo @Hackney Archives (1983)
3 photo @The Benyon Estate (2021)