September 28th 2023
The return of the De Beauvoir Balloon Debates
Over 60 people gathered for the much-anticipated return of the De Beauvoir Balloon Debates at The Block on Thursday 21st September.
The atmosphere was buzzing with a lively mix of locals and visitors of all ages – some of whom attended previous events and others who were new to the concept of 'balloon debating'. One guest said: "It's so unusual to have real face-to-face conversations about big topics."
The three speakers took to the floor to discuss their chosen subject with the engaged crowd. The topics debated were:
The Climate Crisis: is it exaggerated? – by Harry Wilkinson
What's the point of the House of Lords? – by Jane Lowe
We don't need possessions – by Bernard Hibbs
Each debate inspired passionate conversations and questions from the audience. Harry faced a stimulated interrogation after he argued that the effects of climate change were exaggerated, and hands shot up after Jane's nuanced proposal of how to reform the House of Lords.
Bernard took to the floor to give a vivid description of how he lives without money and possessions in the well-known Bruderhof Community. The audience was riveted with lots of questions on the concept and how Bernard was able to live his life following this ethos.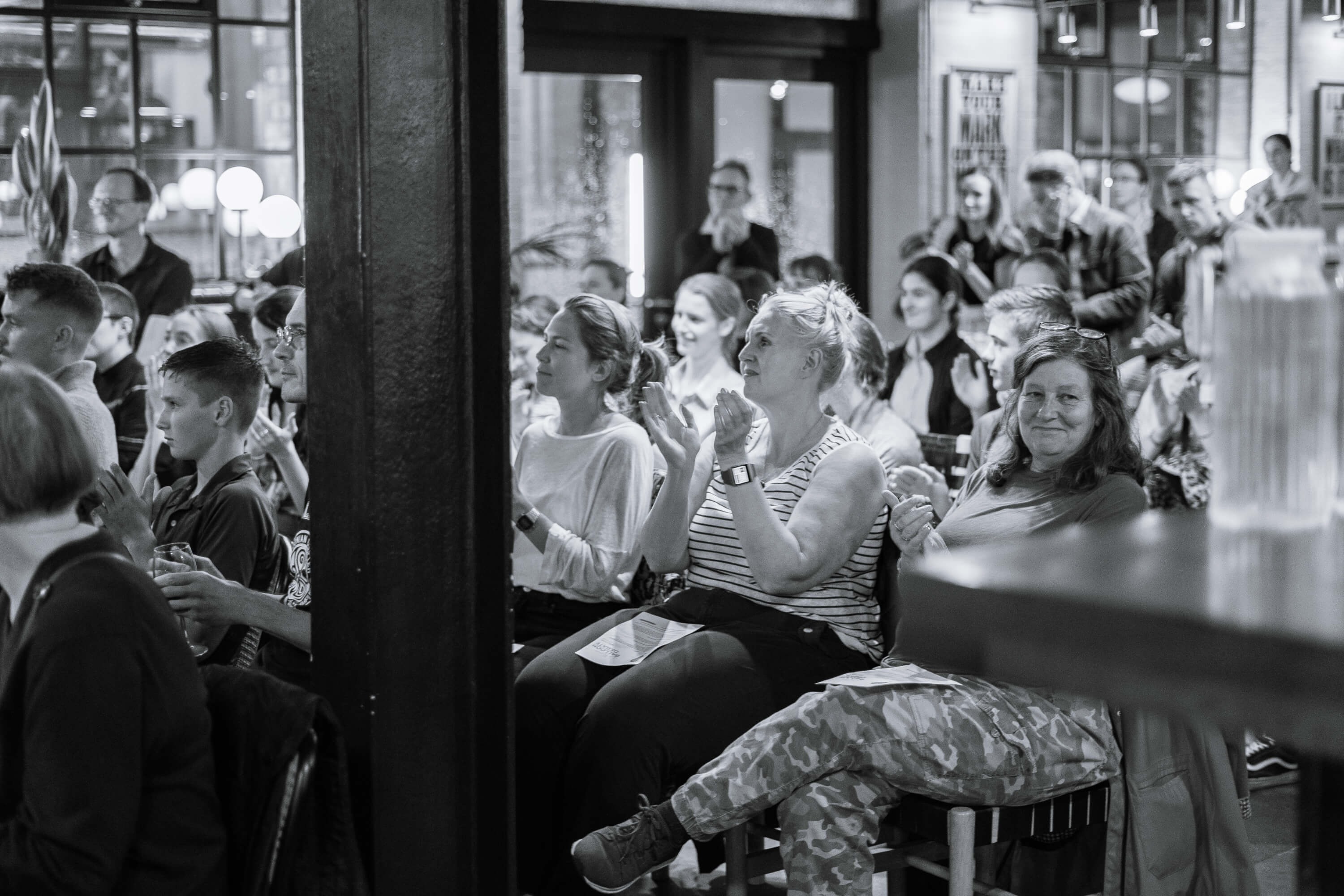 The audience was asked "If you could take just one brilliant idea out of three in a hot air balloon, which would it be?" and with the majority of the vote, Bernard was crowned the winner and invited everyone who attended to visit him in his possession-free community.
Debate organiser, Sarah Dallas said: "It was so great to be back debating! The audience was really engaged and the speakers did an incredible job debating their controversial topics and encouraging people to consider a new way of thinking.
"I lost count of the number of times people asked when the next Balloon Debate was going to be – it's really rewarding to hear how much people enjoyed the event and the empowerment it gave people to share their views and opinions with others in a safe space. The De Beauvoir Block is a great venue for this as it's such a welcoming and beautiful space."
The next De Beauvoir Balloon Debate is scheduled to take place on Thursday 7th December at 7 pm. If you're interested in attending, contact Becky in The Block reception for more details. We hope to see you there!


For more information about what's coming up at The Block, visit www.debeauvoirblock.com/events. Or, if you're interested in hosting an event, contact Becky via info@debeauvoirblock.com to find out how.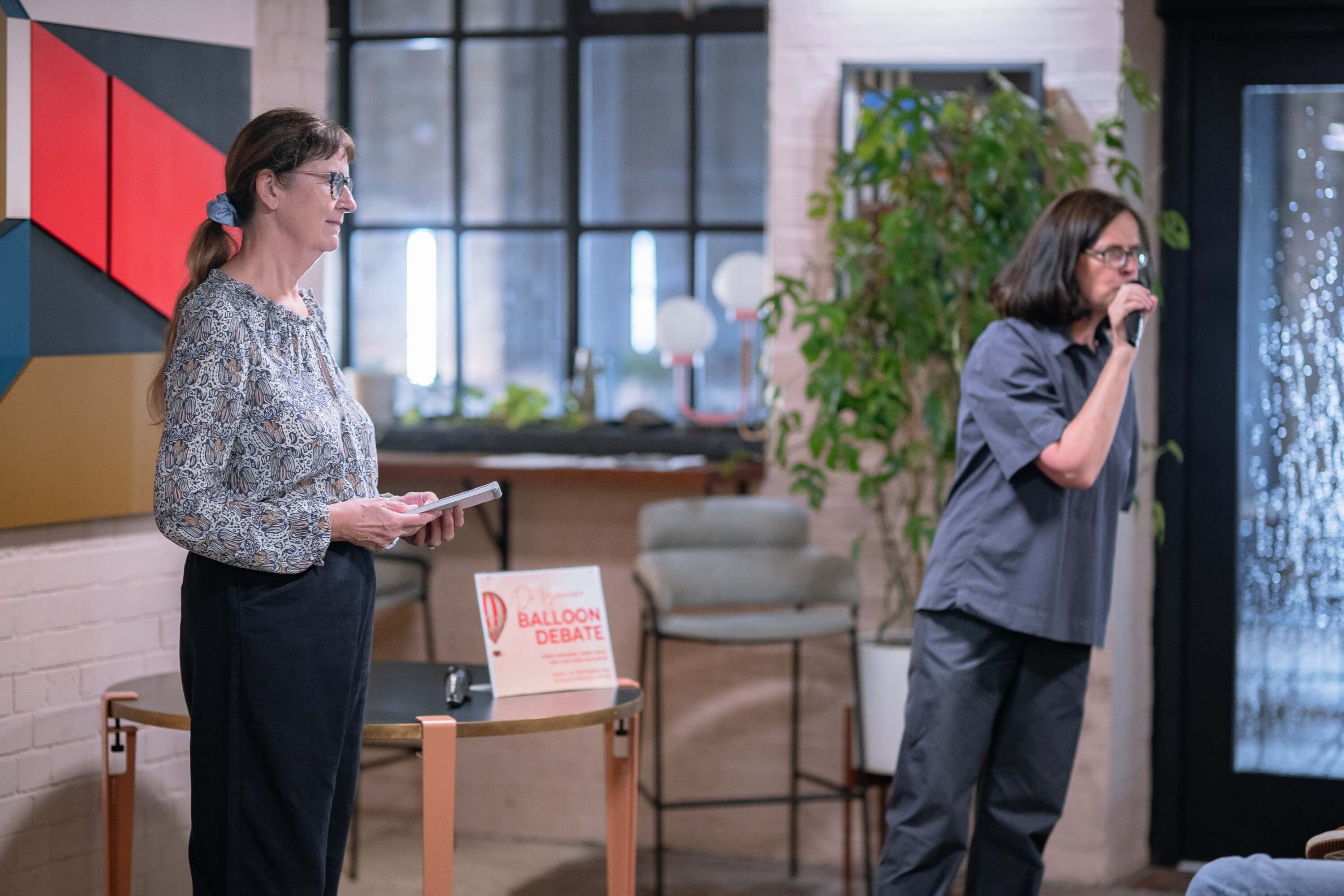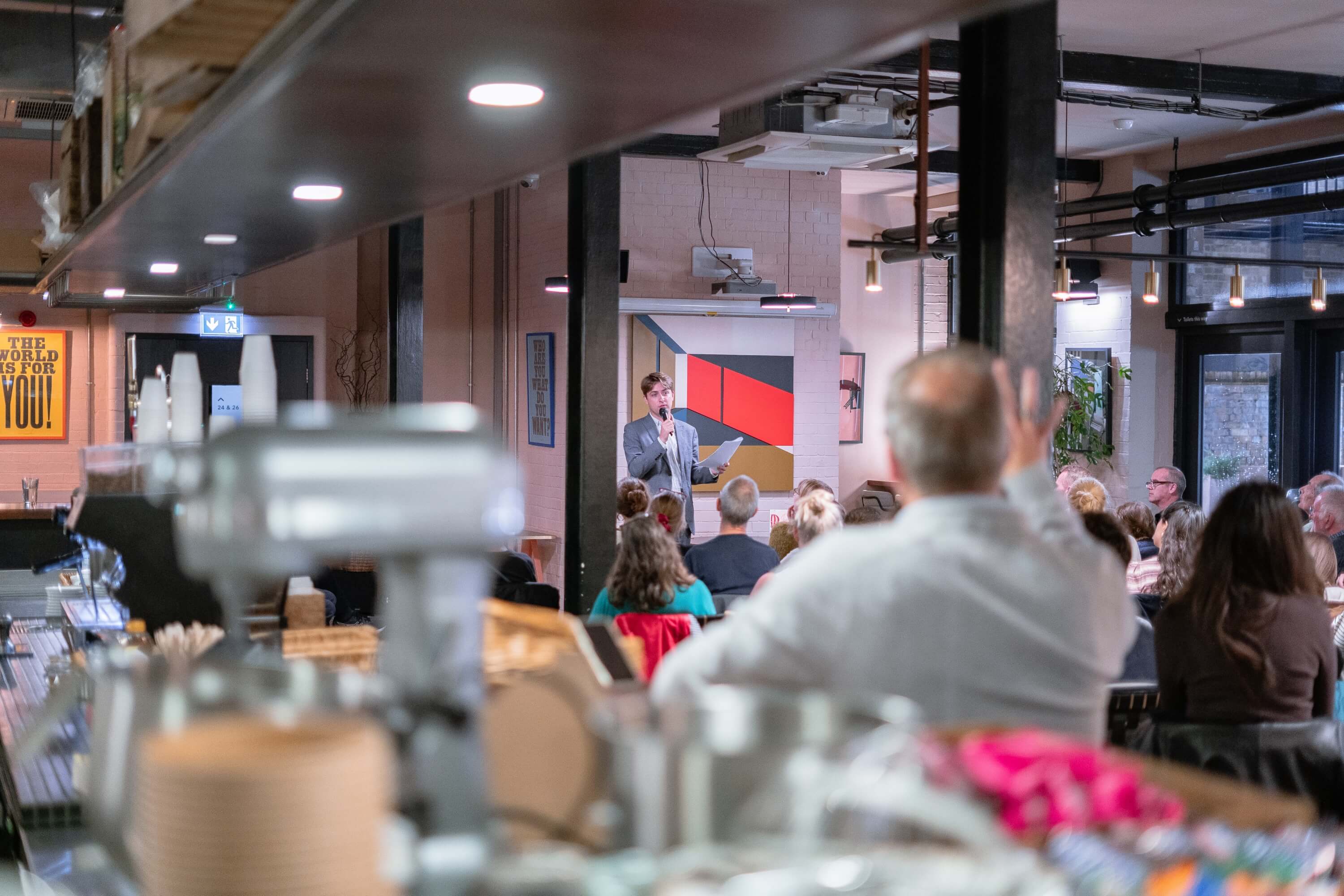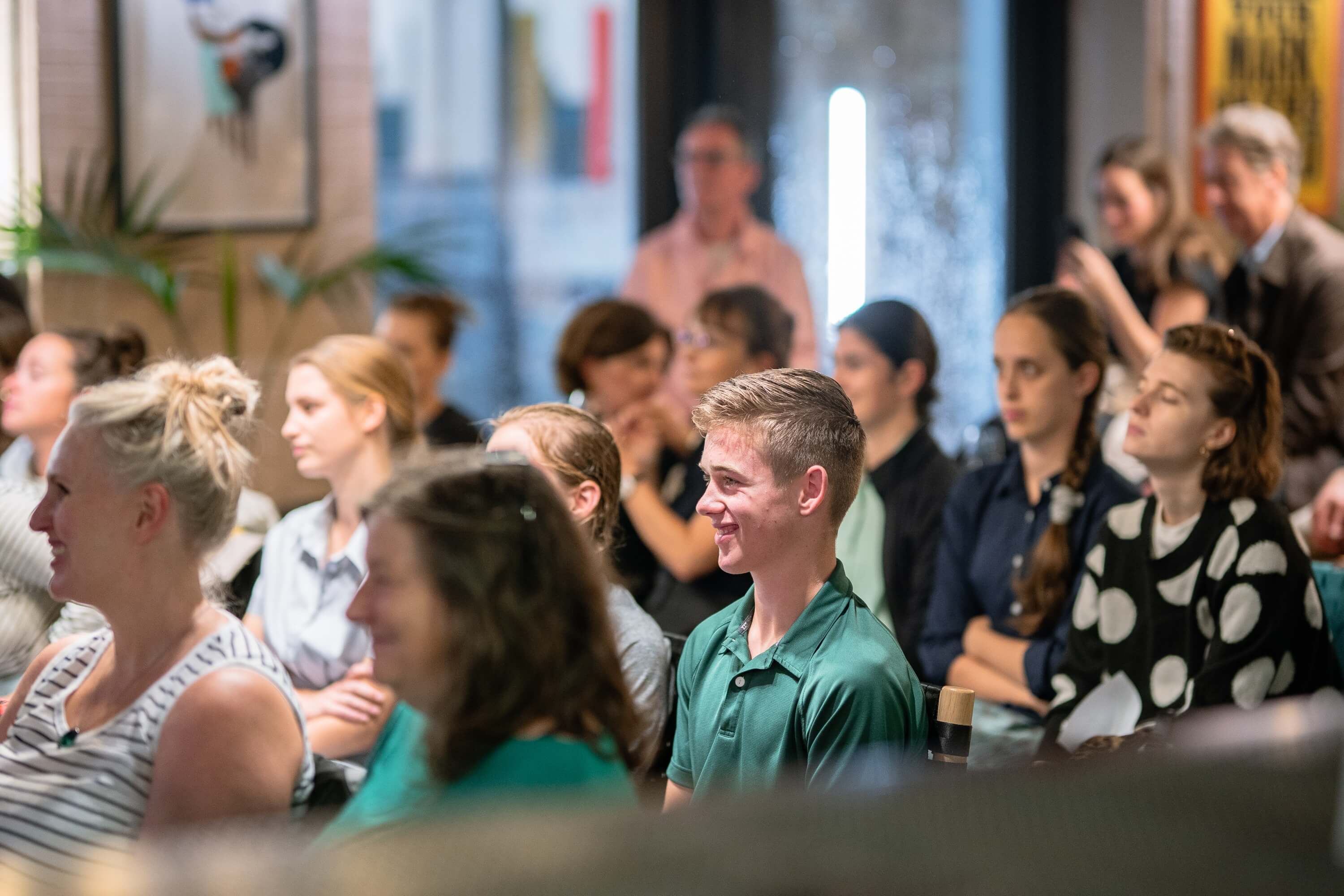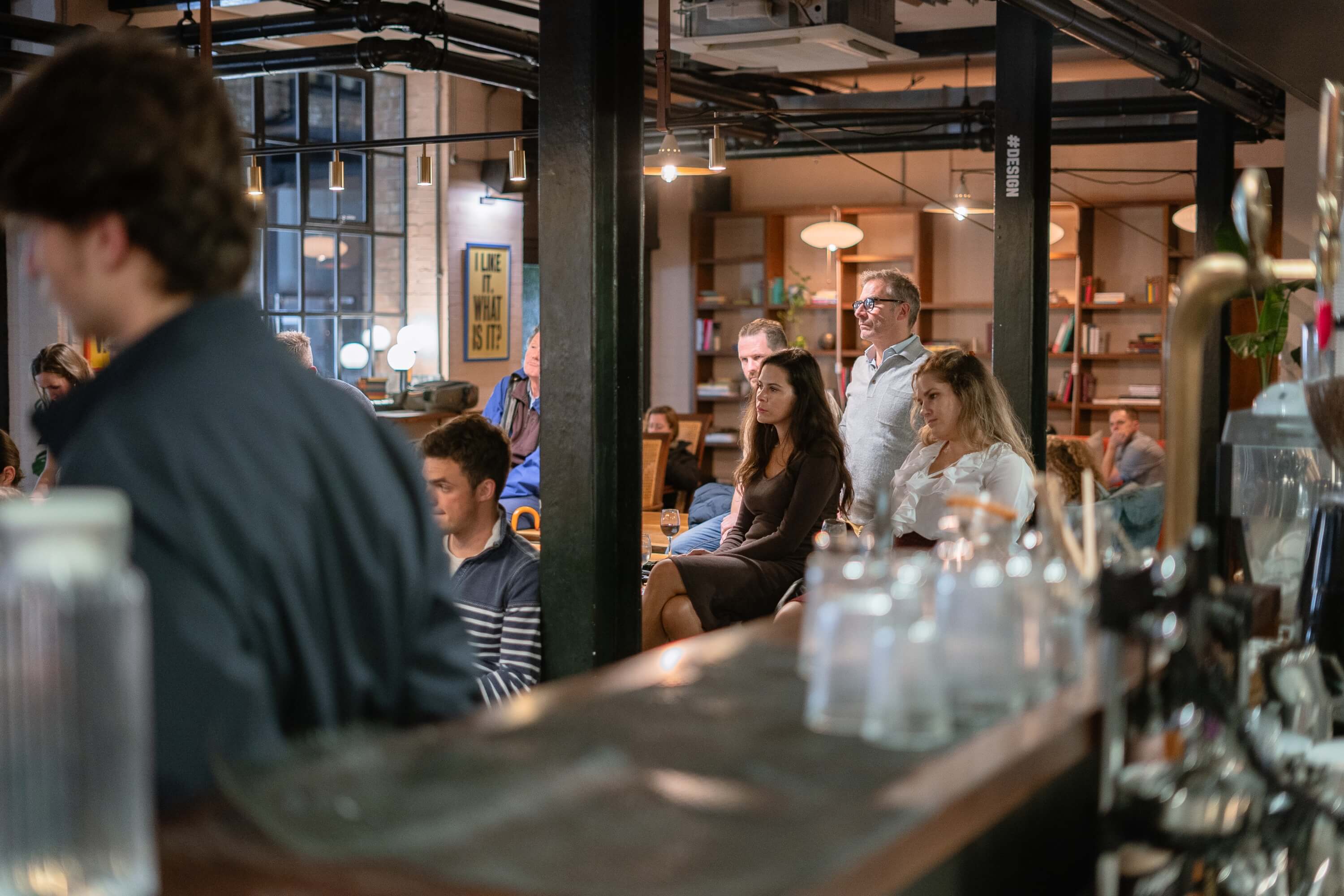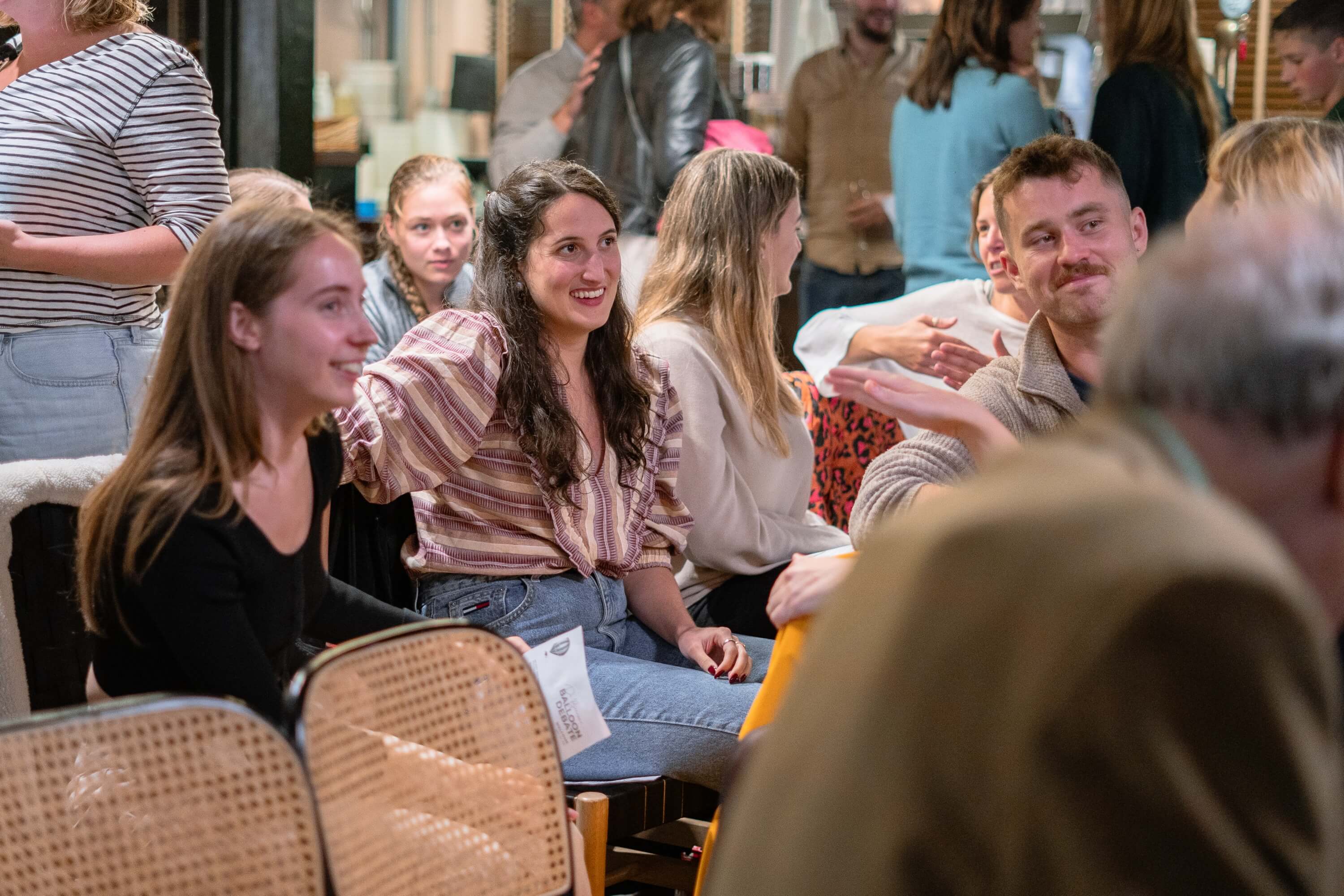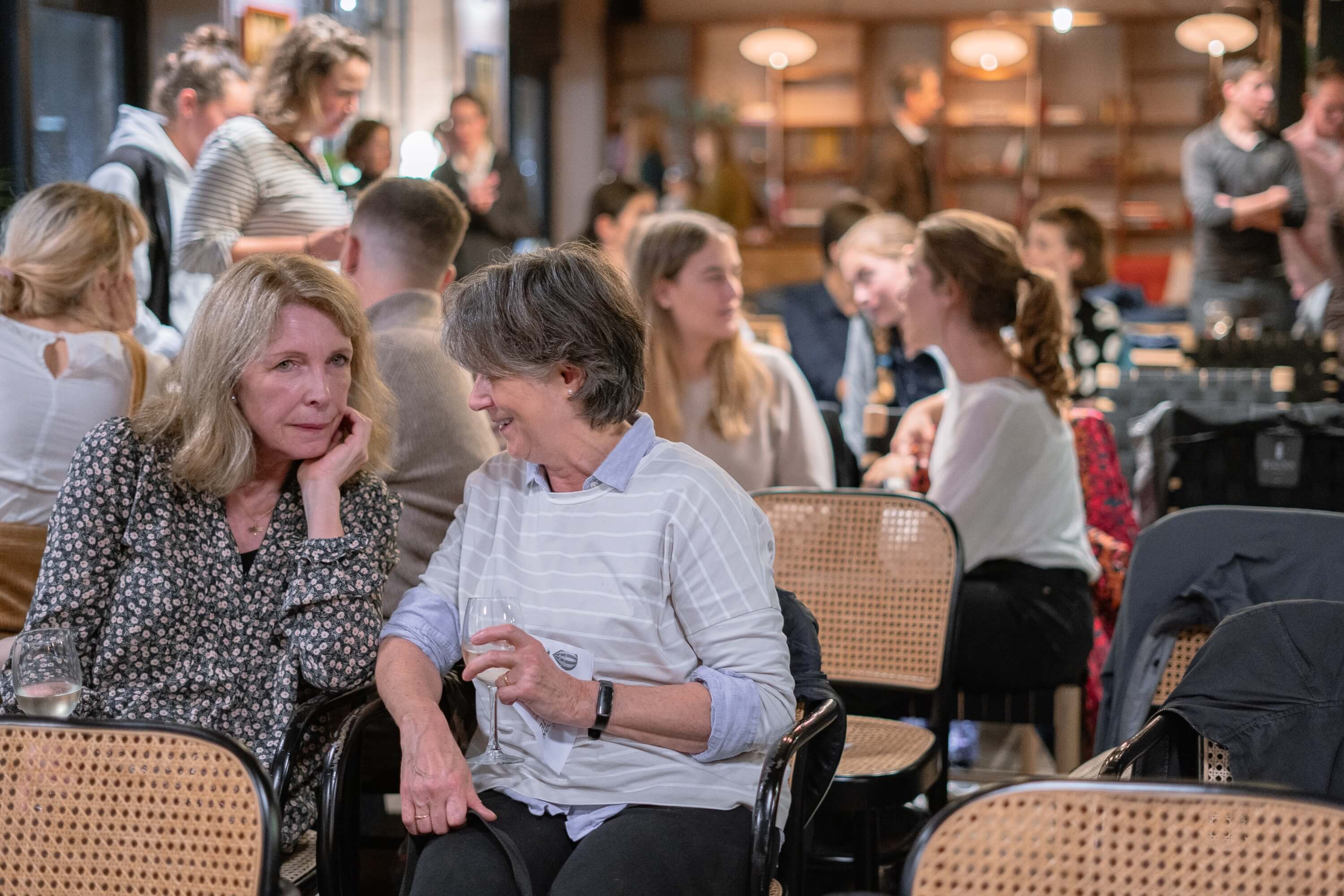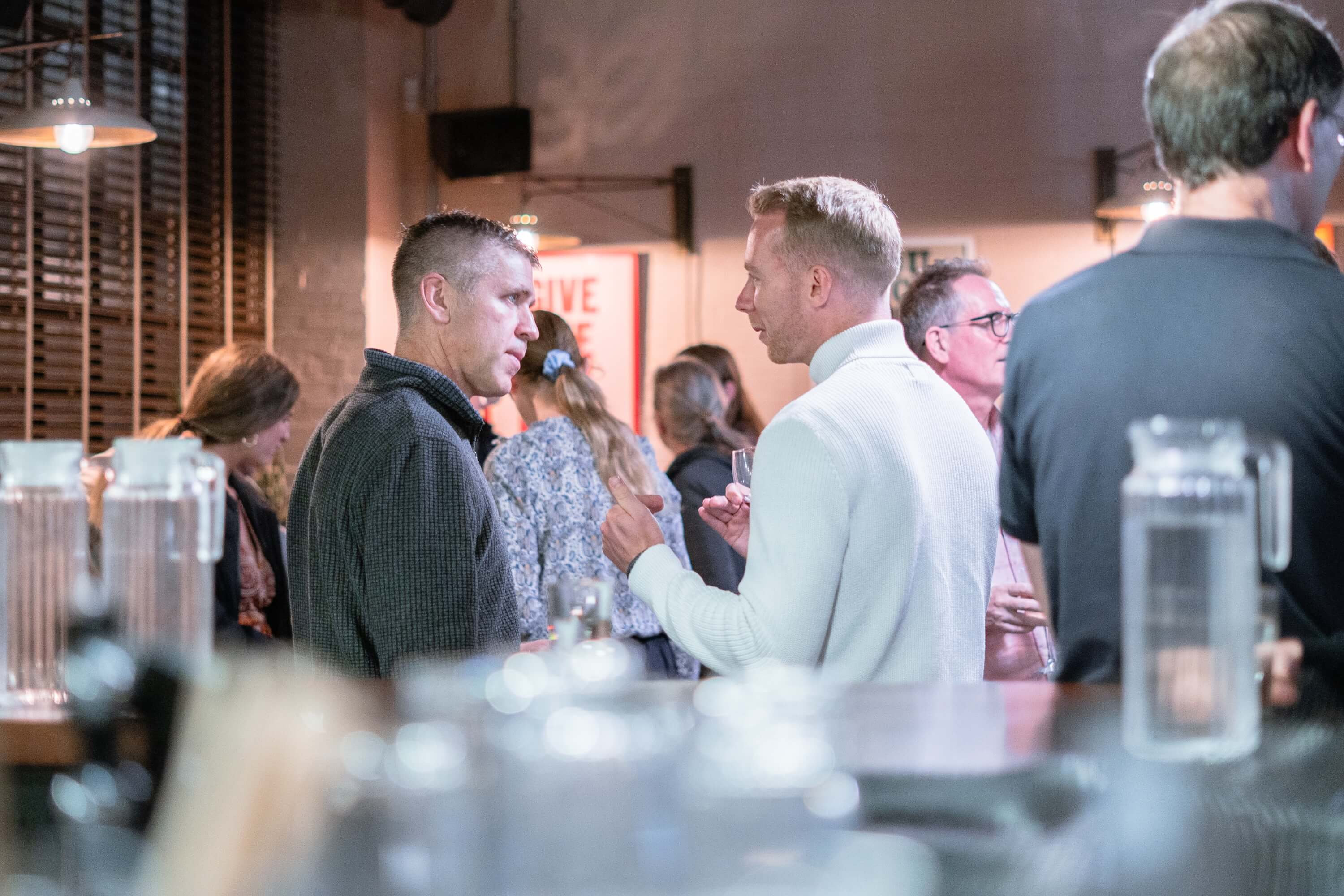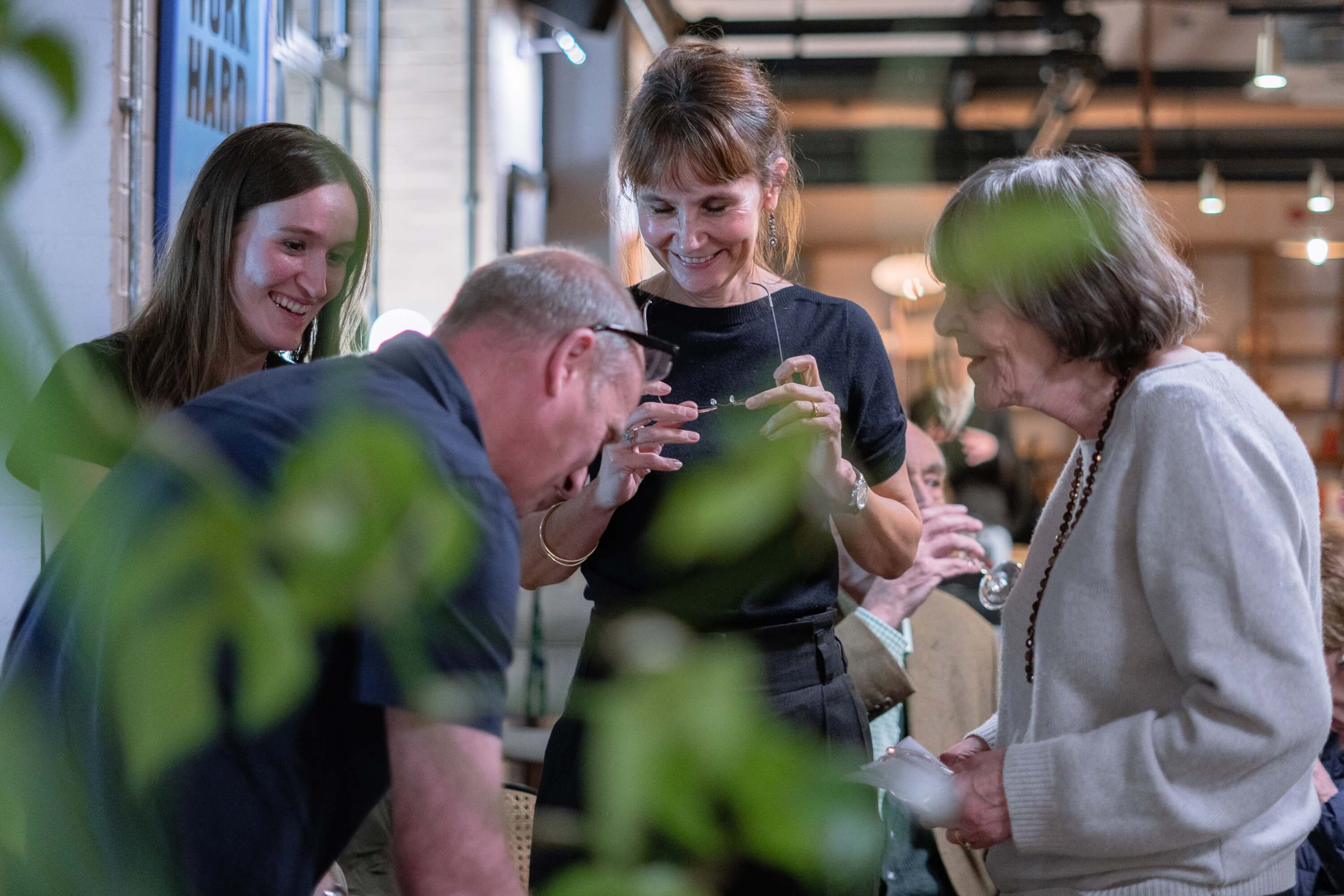 All photos copyright © De Beauvoir Block / Joel Rodriquez