September 14th 2018
New hospital garden in Reading bears a Hackney hallmark
A new garden has officially opened at the Royal Berkshire Hospital in Reading, designed by Jennifer Benyon of the Benyon Estate and featuring a sculpture by Hackney-based Sophie Dickens, the great granddaughter of Charles Dickens.
Jennifer Benyon, the head of landscaping, designed the sanctuary in memory of her father-in-law, Sir William of the Englefield Estate after visiting him at the hospital before his death in May 2014. Jennifer selected the plants to include wild strawberries, aromatic evergreens and perennials, many with medicinal uses, to ensure year-round vibrancy.
Jennifer said: "I wanted to create a space where people could get a cup of tea from the café, then sit outside unobserved, where they could have some seclusion, greenery and peacefulness; somewhere to have a quiet moment".
The peaceful haven was opened in a ceremony with representatives from the Benyon family, the hospital and local sculptor and great granddaughter of Charles Dickens, Sophie Dickens, who crafted a striking five-piece sculpture of a diving figure, which now takes pride of place in the garden.
The Englefield Charitable Trust, which funded the creation of the garden in partnership with the Royal Berks Charity, was founded by Sir William Benyon in 1968.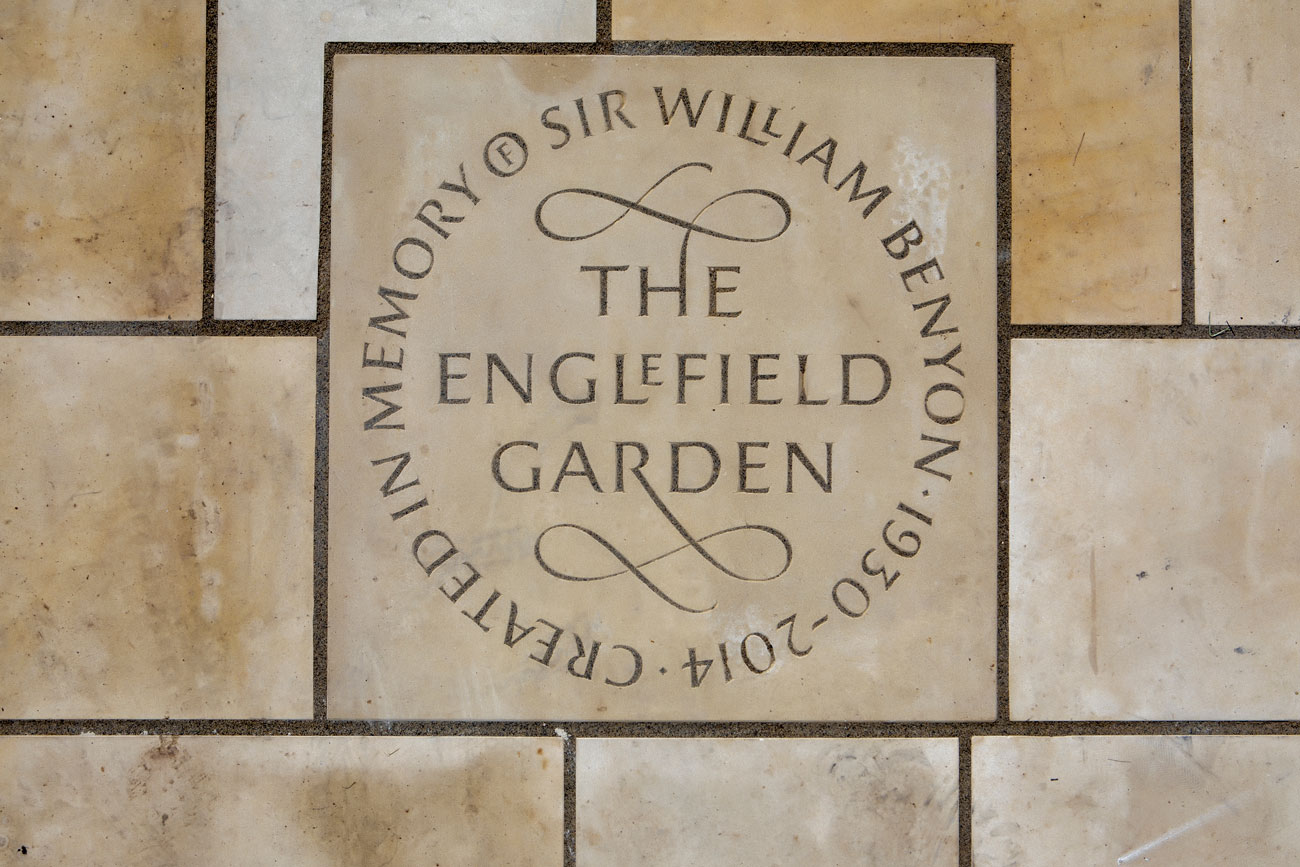 The Trust Chair, Graham Sims welcomed guests to the official opening event for the garden. Graham said:
"This really is a tranquil oasis in a very busy hospital and we are incredibly grateful to the Benyons for their help and support.
"The old courtyard was in need of a complete renovation and members of the family worked together with the Royal Berks Charity to design and create the Englefield Garden to provide a relaxing and restorative sanctuary for patients, visitors and staff".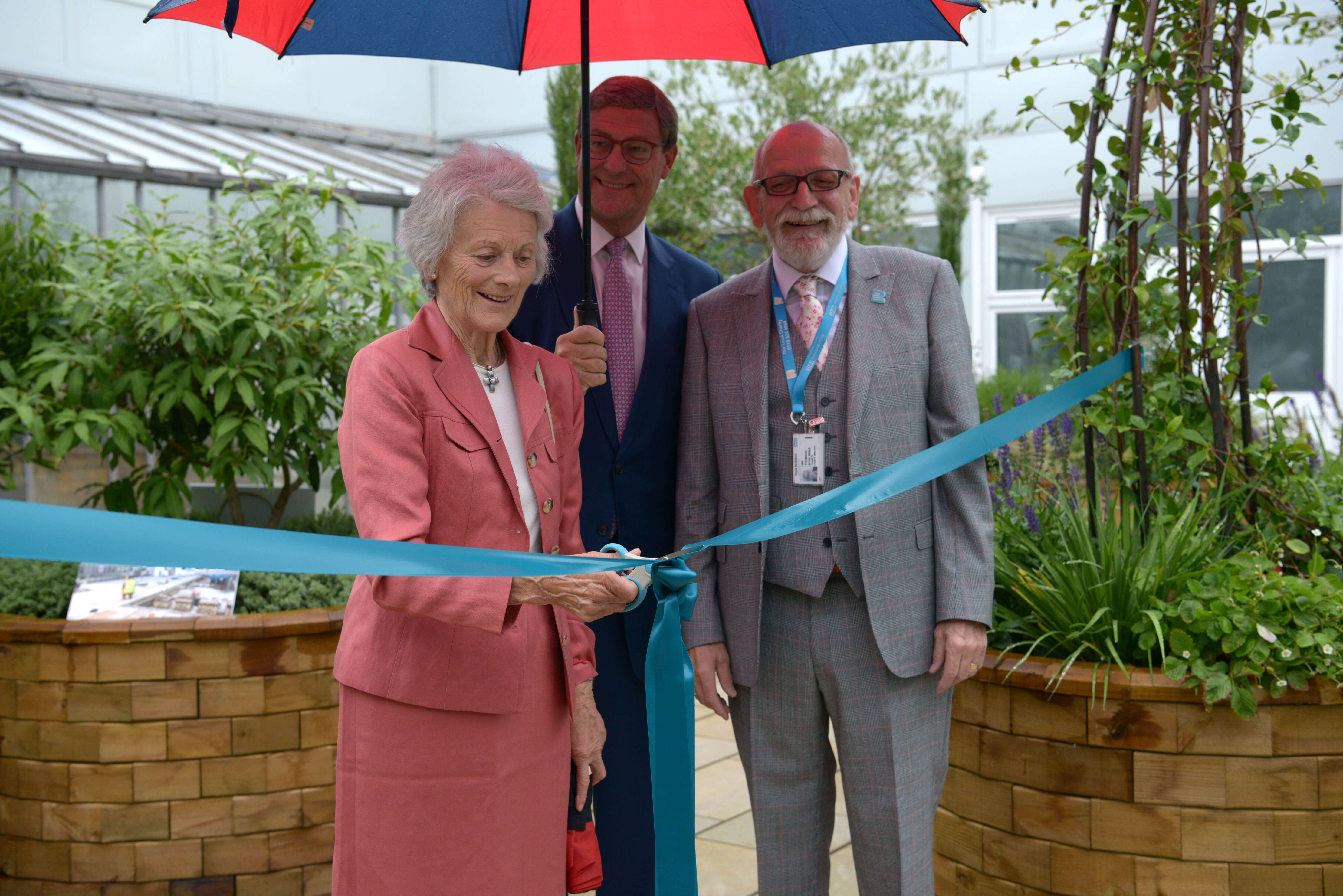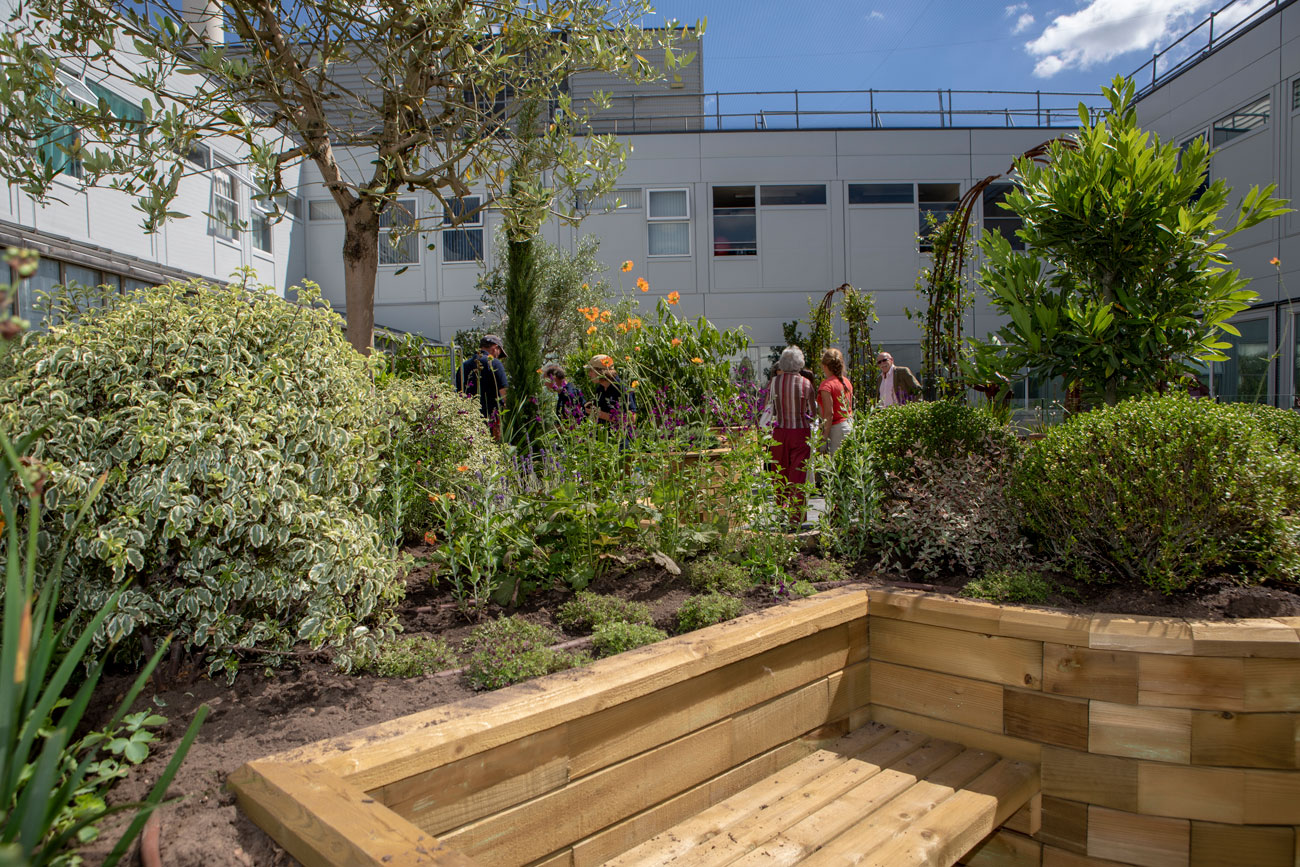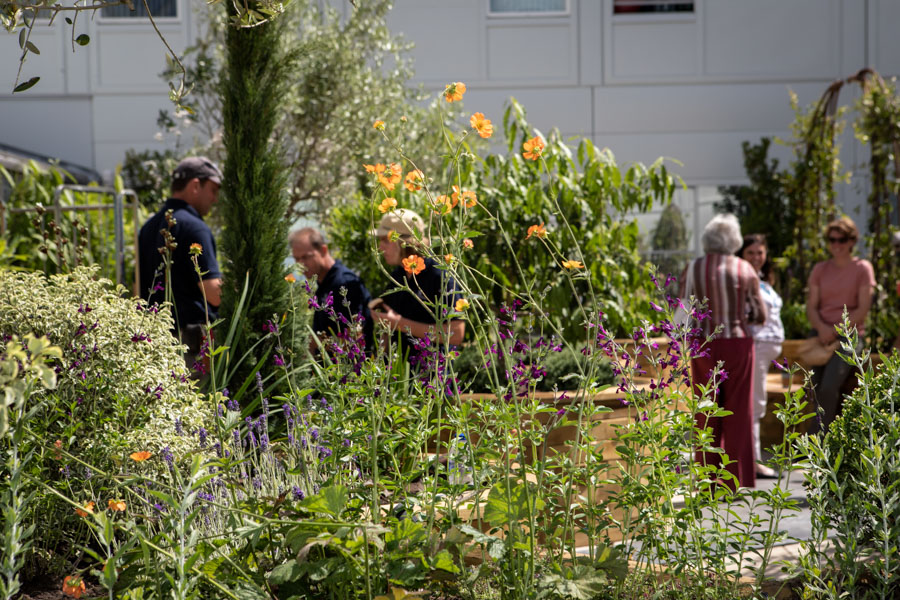 To see how the garden was created, click here.