December 13th 2021
Spreading festive cheer to De Beauvoir residents
A highlight of the Benyon Estate's social calendar is welcoming our long-standing tenants and their families for a festive afternoon tea at the De Beauvoir Block each year.
With some local residents having been our tenants for upwards of 20 years, the tea party celebrates the part they play in making De Beauvoir such a fantastic community.
Sadly, due to the current situation, the Benyon Estate team made the decision not to hold the get-together this year but instead they brought "the tea party" to the tenants' homes.
Our team has been shopping locally, preparing and giving Christmas hampers packed with festive treats to families across De Beauvoir Town, all filled with locally made and sourced products.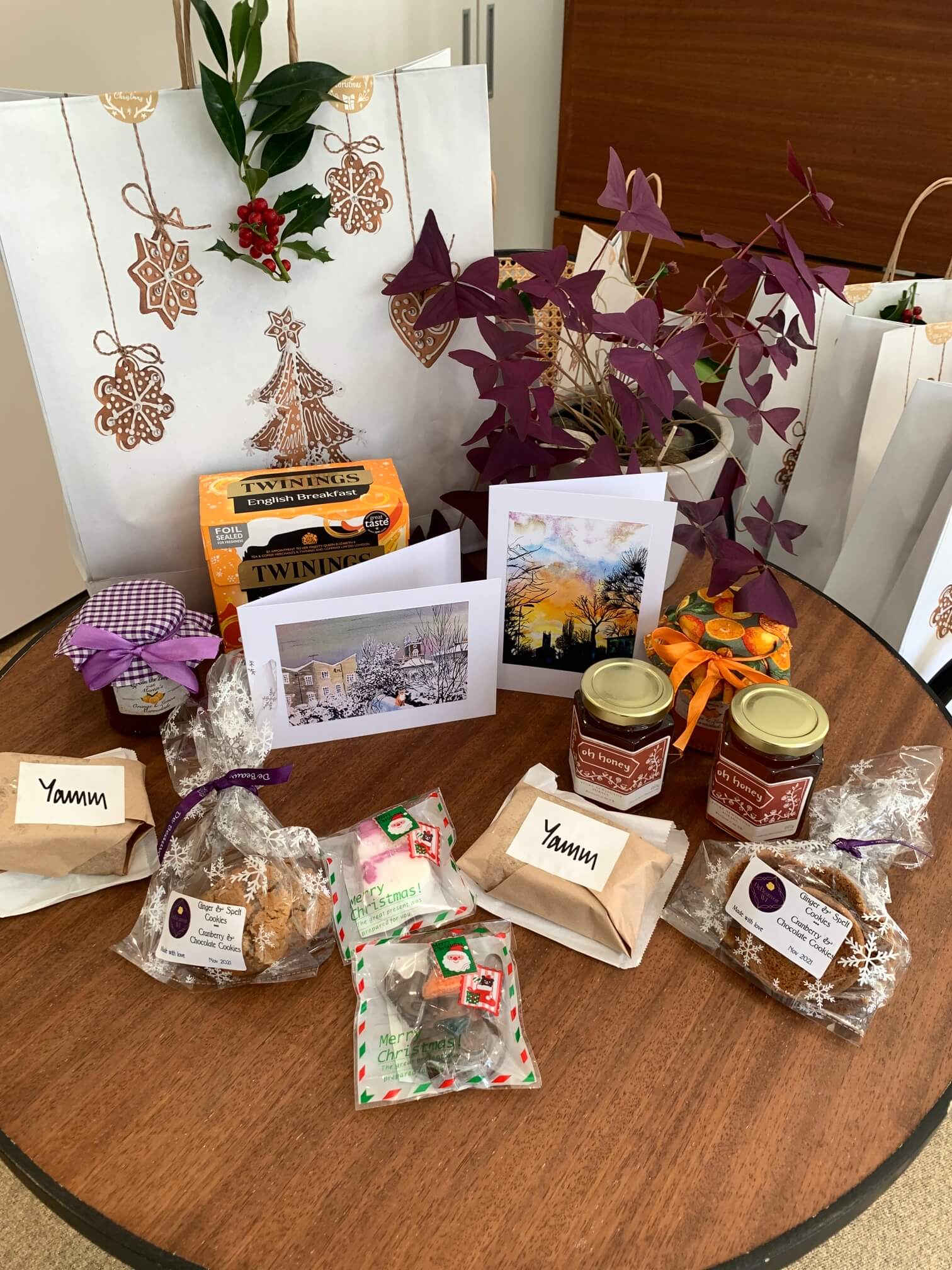 Thank you to all the neigbours for being so lovely & helpful. Our purchase is as follows. If you'd like some of their treats for yourself or to find out more, click on the names below to be taken to their websites.
Hand-baked ginger and spelt biscuits from De Beauvoir Women's Institute, a particular favourite with their members, especially at Christmas. De Beauvoir Women's Institute meet at St Peter's Church on the first Thursday of the month, with guest speakers, socialising and plenty of homemade cake.
Honey. Oh Honey – by a local chef and beekeeper Katja Tausig. The batch was from her summer extract, made of nectar brought in between April and September. The honey has a hint of mint from the Lime Tilia trees and also a taste of toffee from Sweet Chestnut trees in the local area.
Homemade marmalade came from local resident Martin Whiterod. He began making marmalade, jams and chutneys for his family at Christmas, before taking up a stall at De Beauvoir Fair for the first time five years ago, returning year on year. Although still a hobby, he does take on small orders.
Yamm, who operate the café in De Beauvoir Block, prepared some of their much-loved gluten-free chocolate banana bread. At The Block, Yamm offer a range of hot and cold breakfasts, lunches and snacks. The menu changes each week, but is always packed with both the inventive and traditional flavours, and there are many gluten free and vegan options.
Caroline Griffiths, known locally for My Daily Drawing Project, supplied some beautifully illustrated Christmas cards depicting scenes around De Beauvoir Town. During the first lockdown, Caroline filled her front window with animal portraits to entertain local children and to keep her busy, but with the unexpected bonus of it helping her get to know lots of local families who stopped on their daily walks. Her De Beauvoir paintings celebrate its distinctive architecture, glorious spring blossoms, and majestic winter tree silhouettes
Singing Wolf Soaps, AKA Dhi Wulfing, made some fabulously festive soaps, all vegan-friendly and suitable for all skin types. The handmade Christmas collection is lightly scented with cranberry and orange fragrances. Dhi is a local and regular seller at the De Beauvoir Shopping Trail.
Edward Benyon, Estate Manager, said: "The annual get together for our long-standing tenant families – some of whom have been part of the community for four generations – is a small token of our appreciation for everything they do in the De Beauvoir community.
"Although we couldn't have them round for a party this year, we thought we'd bring the party to them, with the added bonus of supporting some local businesses and makers at the same time."
Such a lovely thoughtful surprise to receive the Xmas gift from Benyon Estate today, please pass on my thanks to all. Can't wait to start digging in to all the lovely goodies. ~ Tricia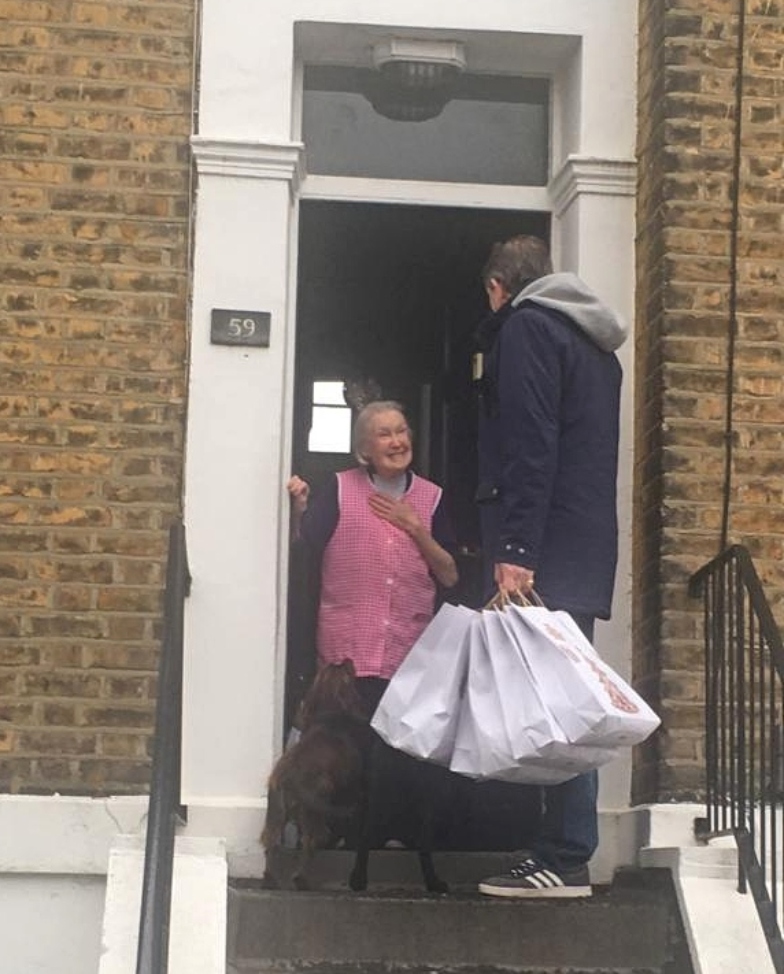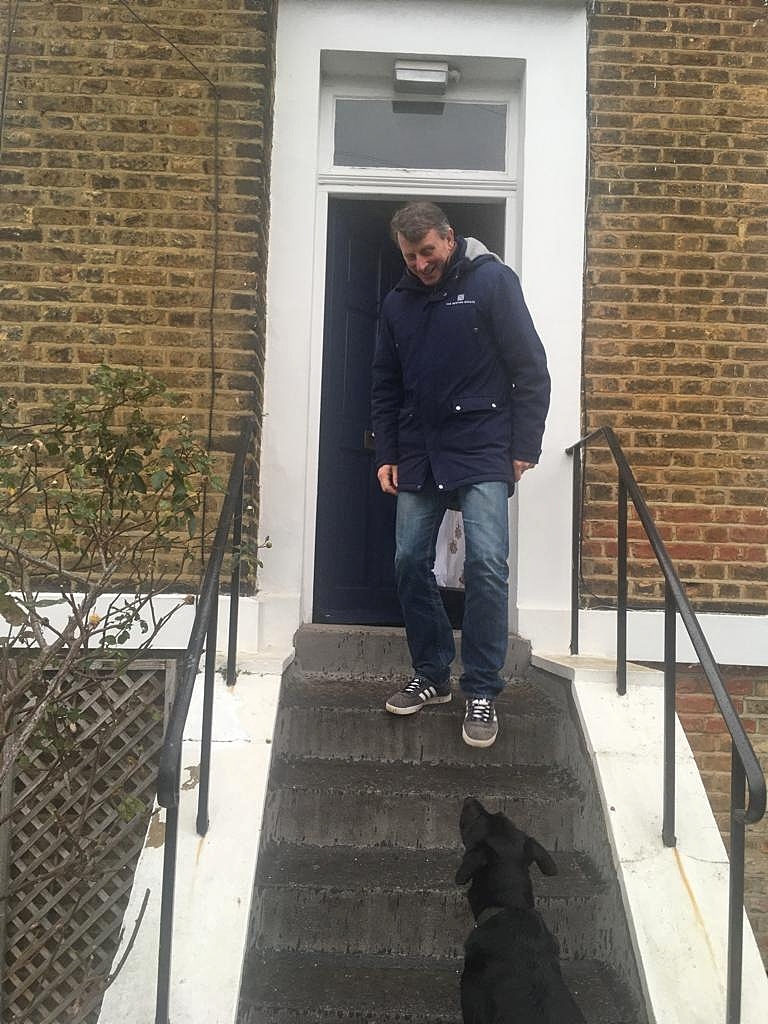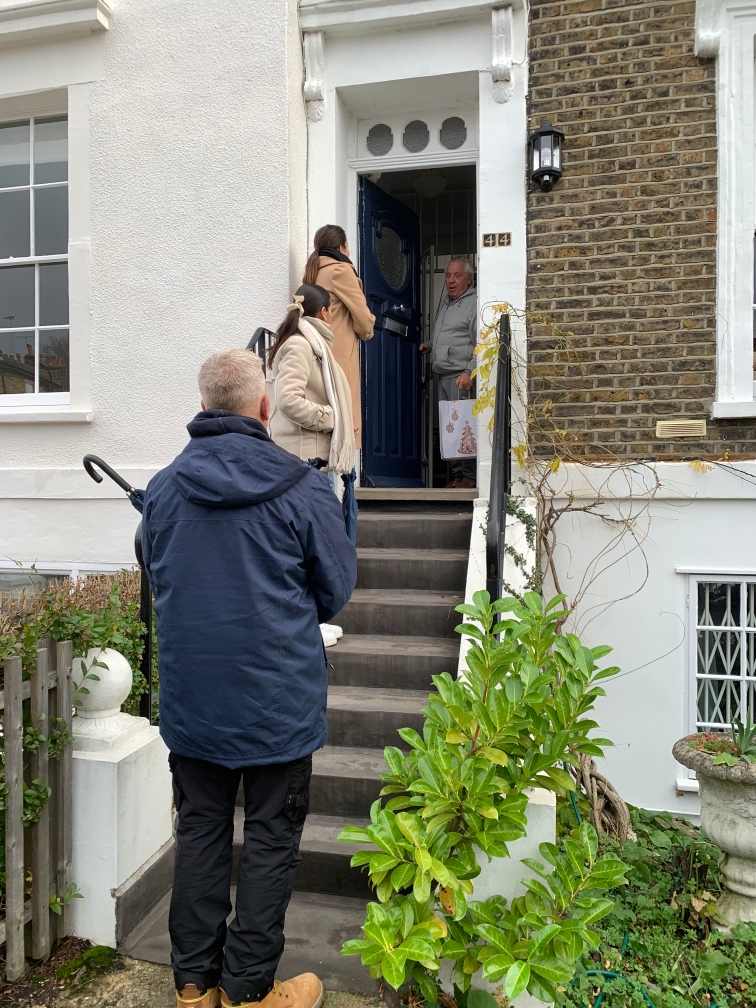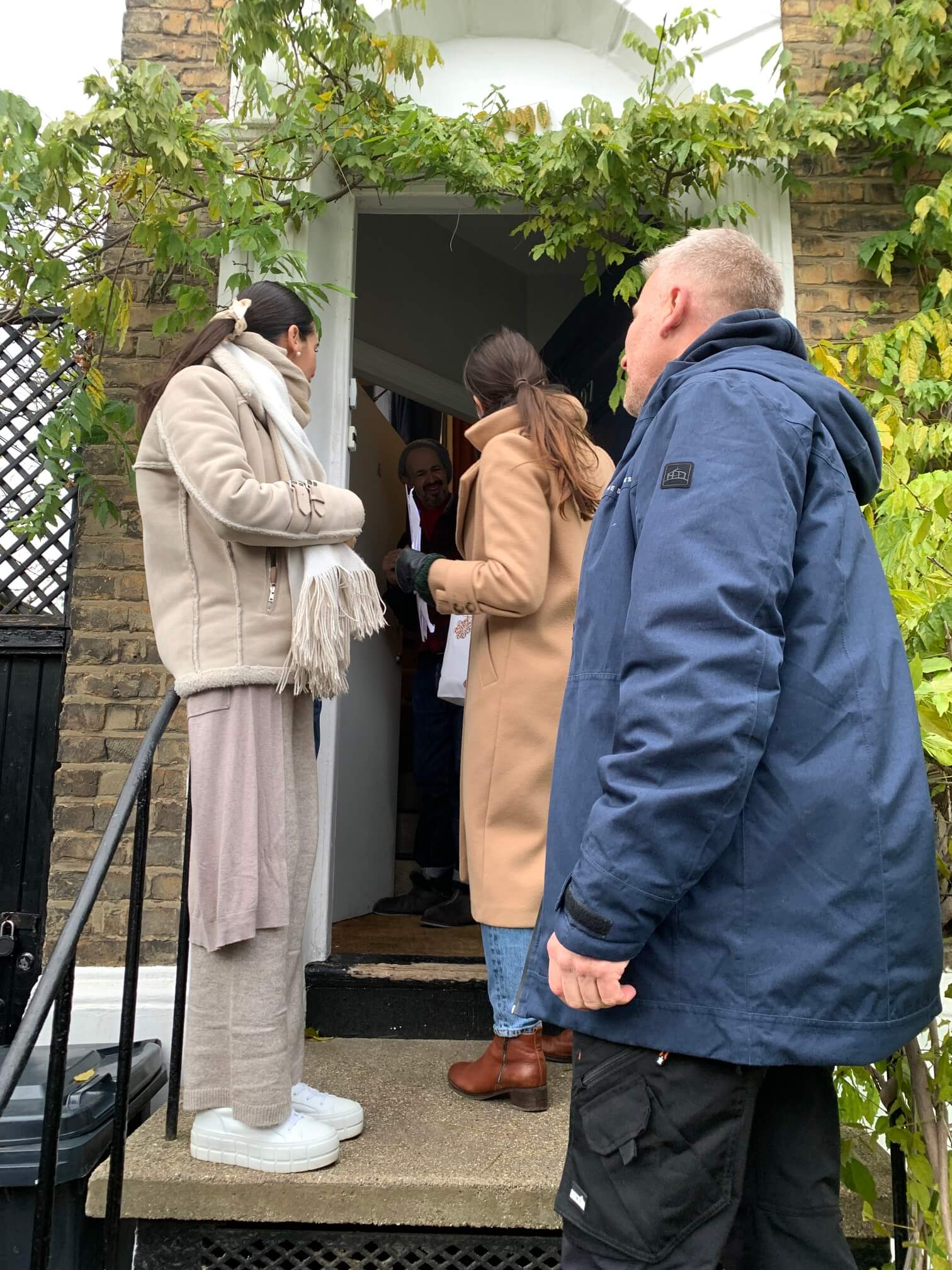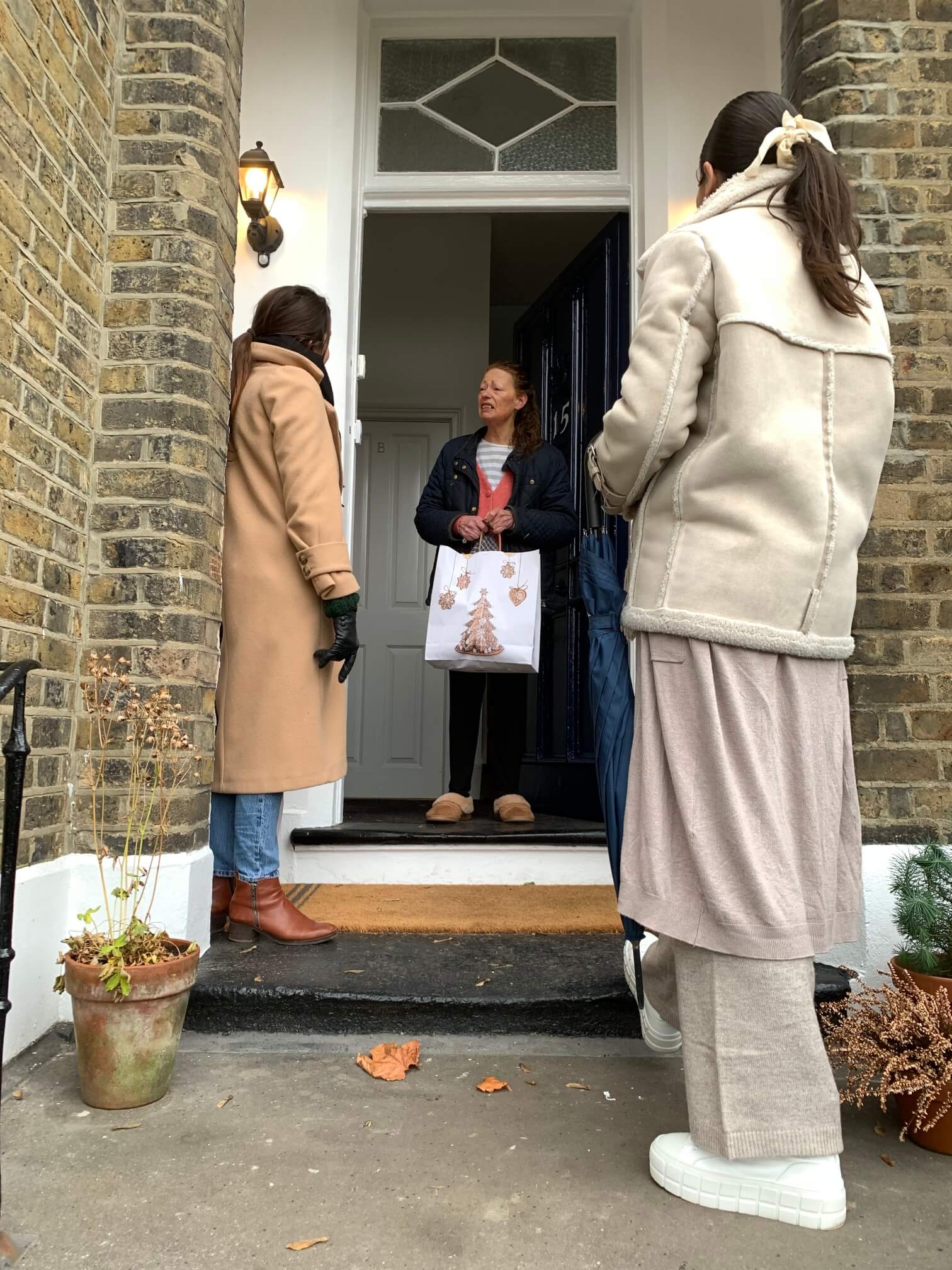 Photos copyright: The Benyon Estate