December 11th 2019
Festive celebrations for De Beauvoir Town residents
Christmas came early this year for long-standing Benyon Estate tenants as they joined together to enjoy a Christmas celebration at the De Beauvoir Block.
Organised by the Benyon Estate team, our residents enjoyed a sumptuous afternoon tea made by Yamm who run The Block café. The spread included homemade scones, finger sandwiches, mince pies and a selection of biscuits, as well as mulled wine to celebrate the festive season.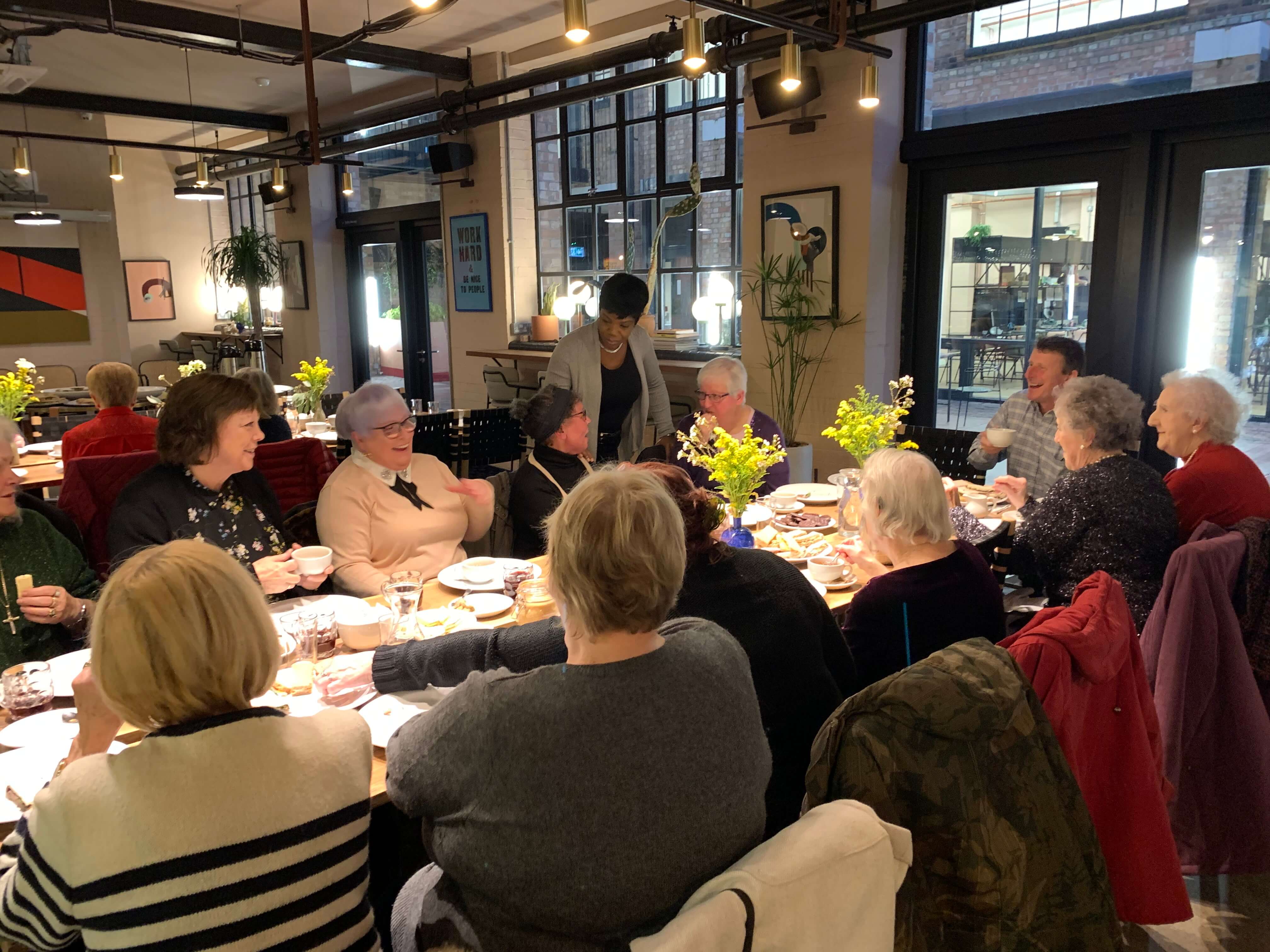 Residents from across De Beauvoir Town who have been Benyon Estate tenants for 20 years or more were invited.
Edward Benyon, Estate Manager, said: "The annual get-together for our longest standing tenants is just a small thank you from us for the huge part these residents play in making De Beauvoir Town such a welcoming community.
"Many families have lived in De Beauvoir Town for generations and have seen it change and evolve over time. The fact that some families have been here for decades demonstrates just what a wonderful place this is to live and what a great community there is."
Amongst the guests was the Masterson family and the Kempston family, four generations of which currently live in the area.
Edward Benyon added: "There was a real family feel to the event, generations of families coming together and some of our Estate team brought along their families too!"