March 2nd 2023
RoyWear - Slow Craft for Dynamic Living
Considered clothing business RoyWear chooses to be different. Focused on using premium, long-lasting materials sourced from its trusted partners and suppliers, friends and business partners Daniel and Chi soft launched RoyWear in September 2022.
With a vision to create pieces whose purpose embodies, slow craft for dynamic living, each trouser and shirt is handcrafted to be comfortable and ethical. RoyWear offers a capsule collection of men's and women's trousers and shirts.
"It was a trip to Morocco that inspired the idea behind the trouser and shirt," explained co-founder Daniel Nagler. "I was wearing a pair of cotton-silk mix, jacquard fabric trousers that I'd had made for me in West Africa many years ago and Chi commented on how difficult it is to find similar quality, long-lasting pieces in beautiful fabrics.
"This prompted an exploration into what constitutes a perfect trouser and shirt. We discovered a shared passion for adaptable, versatile and long-lasting clothing, and slowly the idea for RoyWear was born.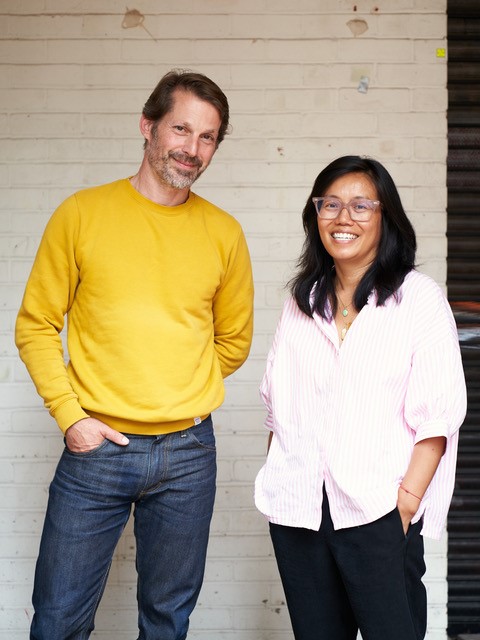 "Our ethos is to create thoughtfully made garments that age gracefully and don't cost the earth, both in terms of cost and their environmental impact. Our pieces are designed to wear well and become those much-loved wardrobe favourites that you reach for time and time again.
"Our collection is timeless in design, ensuring one is prepared for everything. The trouser and shirt design will not change, we will selectively introduce 'guest' colours alongside our permanent colours. These pieces are and will remain RoyWear, timeless classics."
RoyWear sources as all its materials from artisan suppliers in England, they are all family-owned and operated and share a similar ethos.
The shell buttons on each RoyWear shirt are made in a converted chapel in Northern England using ethically sourced shell. The family-run company makes the buttons using the original equipment and same traditional techniques as when it was founded more than 80 years ago.
The trouser elastic is from a family-owned firm in Leicester founded in 1898 and managed by the founder's great-great granddaughter. The packaging boxes come from a founder-operated award winning start-up, a very short walk from RoyWear's offices. The boxes are manufactured in Cambridge from 80% non-virgin materials.
"We aim to work with suppliers that not only provide a top-quality product, but those that treat their people right and aim to support the local communities in which they work too.
Only their fabrics come from outside the UK, sourced from Italy, made by an employee cooperative which supplies the likes of Hermès and Dolce & Gabbana. From a state-of-the-art textile mill, the firm operates a vertically integrated production philosophy, meaning raw materials are processed as efficiently as possible before leaving as finished fabric.
The collection is then made at a sample studio in London from where pieces for British fashion designers including Caroline Charles and Emilia Wickstead are produced.
"It's slow craft for dynamic living. There are no far-flung factories for us, we're made in London and proud to be so," said Daniel.
Belgian born Daniel moved to the UK as a child when his parents relocated for work. Meeting Chi Hau (British / Hong Kong) at a business incubator, the two became firm friends and later business partners.
But fashion is far removed from their previous careers, Daniel with a broad commercial background focused on commercial aviation sales, mobile and finance, and Chi as a design and strategy consultant.
"It is our shared passion and interest that has brought us together, we have been on an amazing journey not to mention a steep learning curve," Daniel added.
The pair operate out of a space at De Beauvoir Workshops, sharing with Daniel's long-term friend Gail Bryson. Using the workshop as an atelier, it is the ideal space to showcase their pieces and invite viewings.
"We love the atmosphere at De Beauvoir Workshops," Daniel said. "There are so many people quietly making beautiful things and it's great that the Benyon Estate is nurturing and supporting that.
"Providing spaces like this, of all sizes, is helping to keep crafts and skills within London, and I really admire that.
"Despite our backgrounds, both Chi and I consider ourselves Londoners. It's one of the world's few truly global cities and a special place that unites people from all over the world. It's the perfect place for RoyWear, with its rich history and tradition of fine tailoring and craft."
Shop the RoyWear trouser and shirt and find out more at www.roywear.com.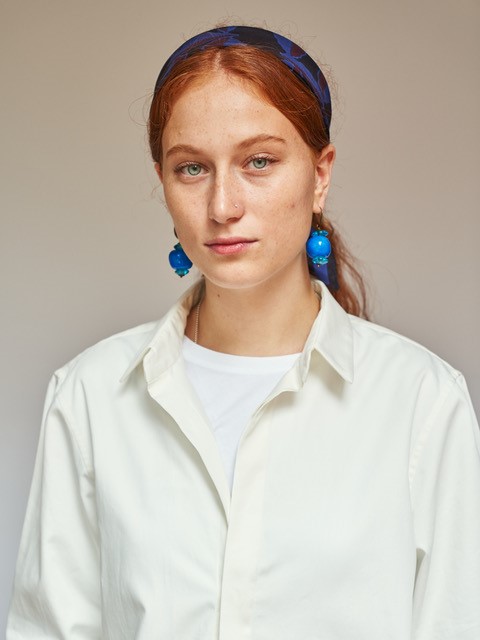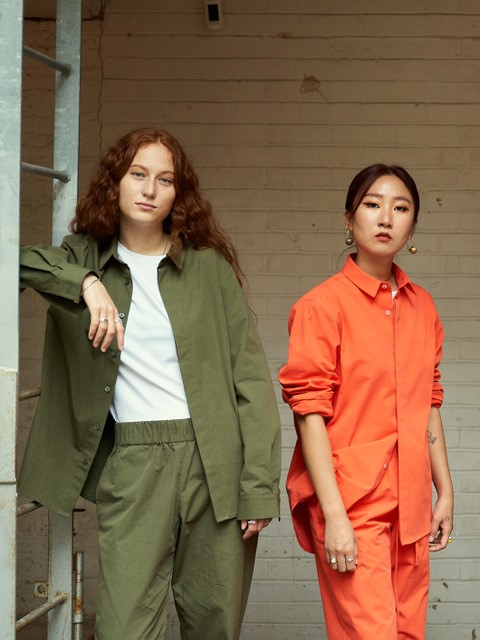 Photos © copyright / RoyWear