July 19th 2019
Proud to support De Beauvoir Association's Party in the Park
The Benyon Estate is proud to have supported this year's Party in the Park in De Beauvoir Square, organised by the De Beauvoir Association.
Families from across Hackney came together to enjoy this year's community celebration which took place on Saturday, July 6th.
Now in its 15th year, the Party in the Park includes free entertainment and activities for local children, including a bouncy castle, face painting, and flower crown making.
New for this year was the Hackney Play Streets initiative which saw streets closed off to traffic, with the support of Hackney Council, allowing children to play safely outside their homes and enjoy ball games, skipping ropes, hopscotch, cycling and chalk drawing.
Setting the tone of the event was live music from local musicians, including De Beauvoir Flute Choir who played their first-ever gig at the party. One of the choir's members will be a familiar face to those at De Beauvoir Block, Bryony Bridge from The Block café.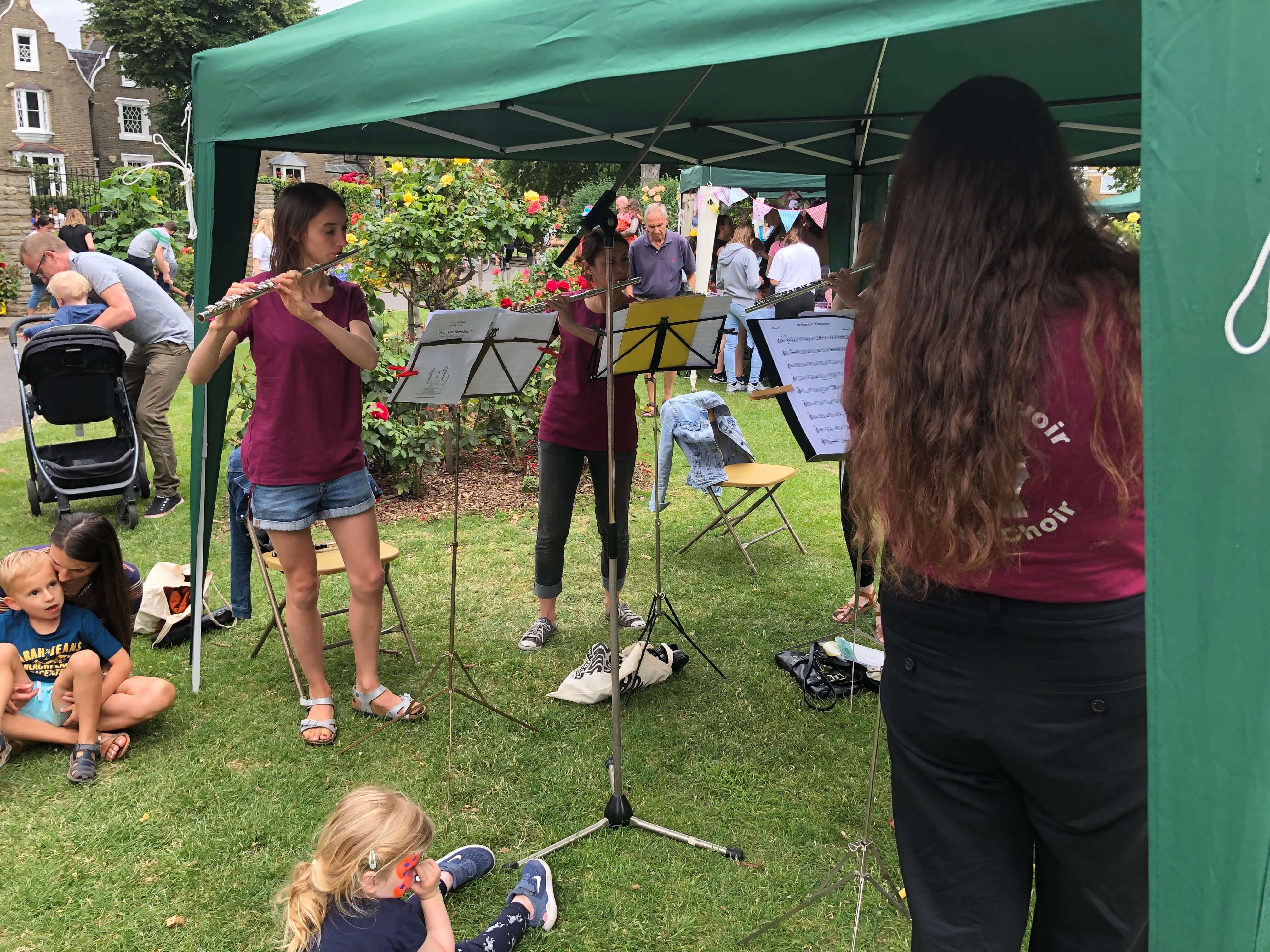 Musicians Jane and Michael Keelan were also on hand to entertain guests and performed a selection of French café music on the flute and accordion.
The book and toy stall returned for another year, with every child welcomed with a free toy or book donated by local families – one of the party's highlights for many children attending. Kathryn Lowrie, a governor at De Beauvoir Primary School, also joined this year's event hosting a quiet storytelling corner for children to relax and listen to their favourite tales.
Edward Benyon, Estate Manager, said: "The Party in the Park is a highlight in the summer calendar for many in De Beauvoir Town and is a celebration of all that is great about our community.
There was a fantastic atmosphere at this year's event, with people from all over De Beauvoir Town doing their bit to make it the best party yet!
"We have been keen supporters of this event for many years and we are pleased to have seen such a successful party again this year."
Follow The De Beauvoir Association (DBA) at https://www.debeauvoir.org.uk/ to get updates about their upcoming events.
Stay in touch with us on social media HERE.