December 9th 2020
Christmas Shopping Trail in De Beauvoir
To spread some much-needed festive cheer, the De Beauvoir community organised a magical Christmas Shopping Trail which took place on Sunday 6th December and saw hundreds of locals wrap up warm and turn out for the celebrations.
Marking the start of the festive period and replacing the usual Christmas fair, local businesses, crafters, artists and carol singers brought the festivities to the streets of De Beauvoir from their gardens and driveways.
Organisation of the event was led by Amanda Lovegrove and Nancy Turnbull, and supported by De Beauvoir Women's Institute (WI), De Beauvoir Gardeners, and De Beauvoir Association.
Some of the highlights included locally-made chutneys and jams, pottery, wreaths and plants, vintage clothing, nearly new toys and books, and an abundance of sweet treats. The trail not only provided local businesses with some much-needed support, but also gave the community a chance to catch up over a socially-distanced glass of mulled wine or hot chocolate and spread some festive spirit after a truly unprecedented year.
A huge thank you to all who helped to organise the fantastically festive day, to all the businesses, organisations and individuals that took part, and to the community for bringing the Christmas cheer and adhering to social distancing rules to help keep everyone safe.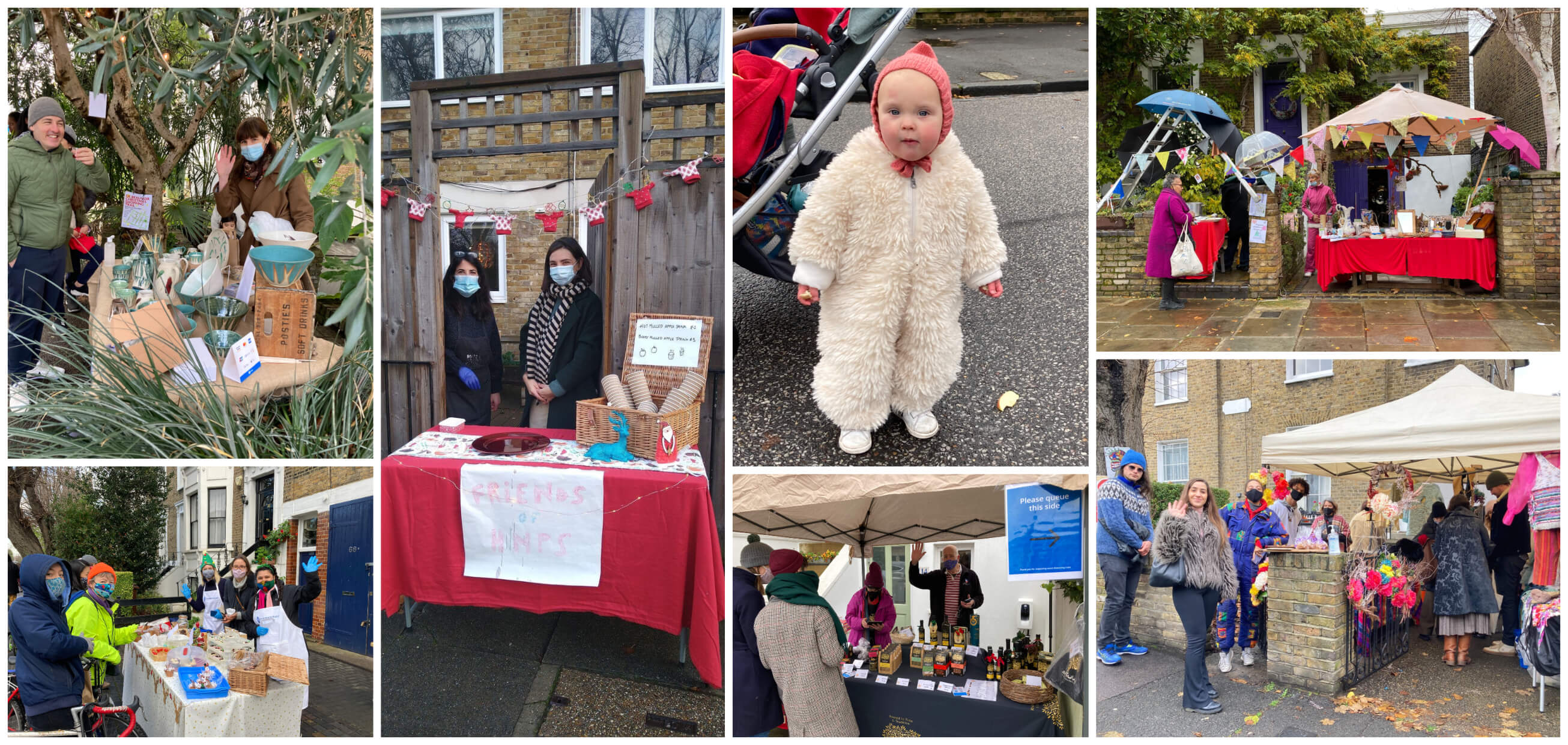 If you missed the Christmas Trail or would like to continue shopping and supporting local sellers, the De Beauvoir Association has set up a dedicated Christmas Fair webpage that is running until the 24th December with over 40 local shops, crafters and artisans selling their handmade goods and gifts.
From English wine and handmade wreaths to homeware and decorations it is the perfect place to pick up a present or a treat for yourself! Check out the website www.debeauvoir.org.uk/christmas-fair-2020 to see the full list of sellers.
Christmas Shopping Trail in pictures.
Photocredit: Kate McFarlane (DBAssociation), Gail Bryson, De Beauvoir Swifts.
A huge thank you go to Kate McFarlane for providing the pictures.