April 21st 2022
All aboard for the Literacy Pirates anniversary celebrations
The Literacy Pirates 10th anniversary evening was a celebration of everything that the charity has achieved.
More than 1,500 'young pirates' have passed through the programme since the charity opened its doors, supported by 2,650 volunteers who have generously given their time.
Founder Catriona Maclay was welcomed back to the ship for the event as she shared the history of the charity, explained how its programme was designed to support schools and pupils, and celebrated its achievements over the past decade.
Catriona talked about the child who had changed things for her, when as a time-poor teacher she wasn't able to give pupils the one-to-one support they needed. She saw that there was a vibrant community in Hackney full of people willing to help – and so the charity began as a pop-up, initially housed in Benyon Estate property. She spoke passionately about the importance of supporting children to read, write, and be confident in their ability.
She was followed by a former young pirate who has been aboard the programme and been empowered by the support she received. Nardos is now a university student and volunteer 'crewmate' at Hackney Pirates.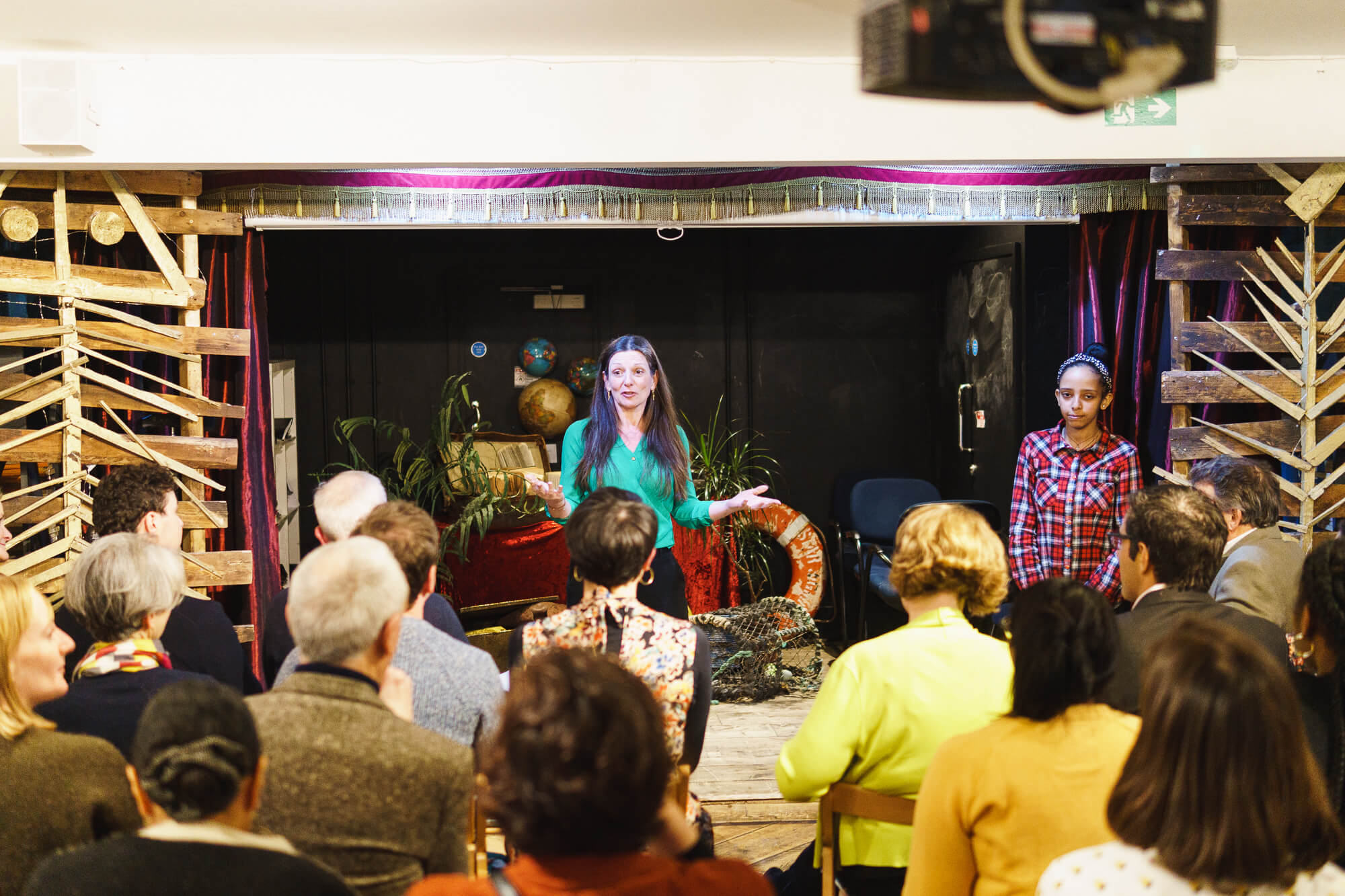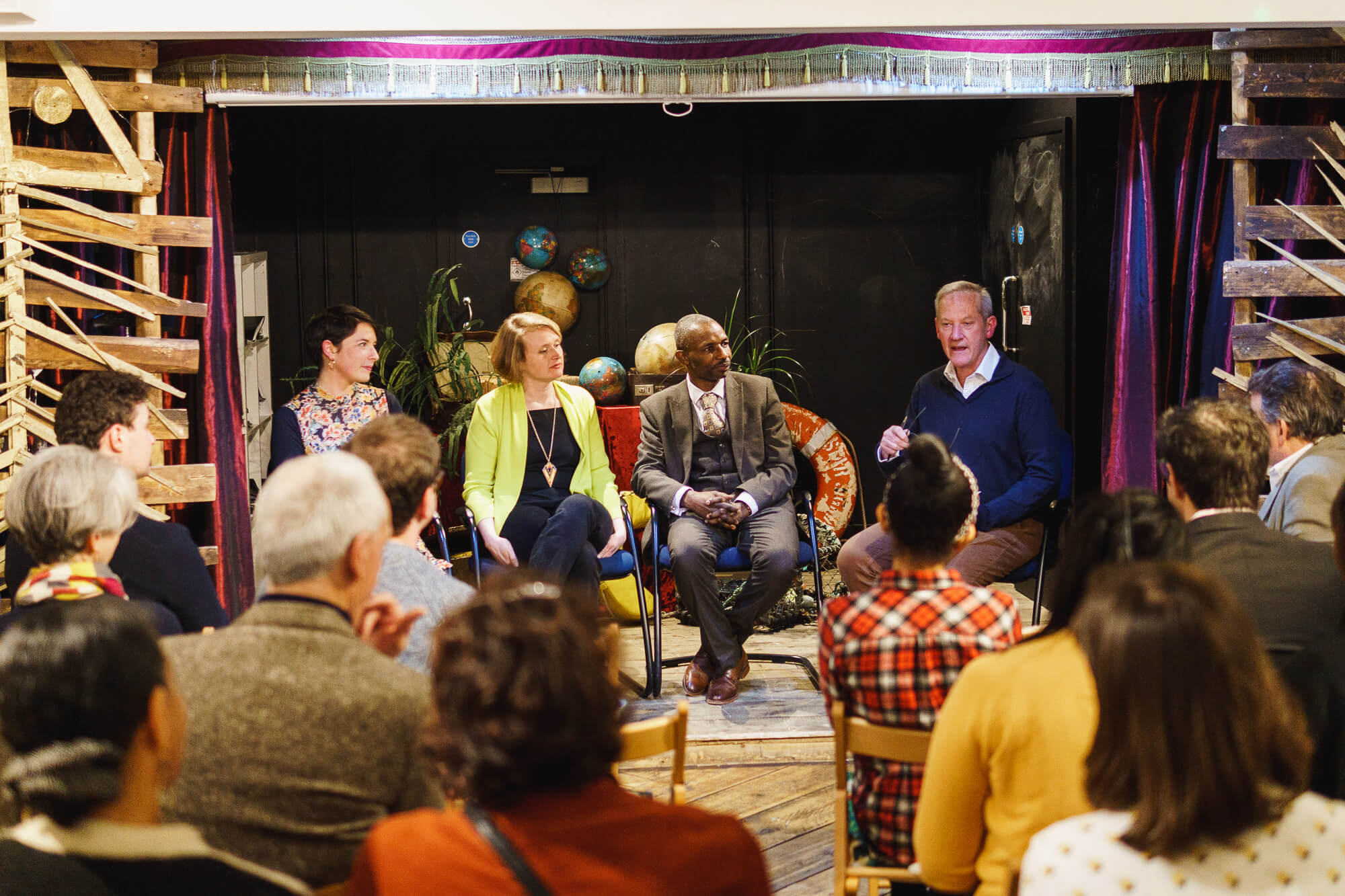 The final speaker of the evening was Paul Mundy-Castle, Educational Leadership Consultant, ex-head teacher, and one of the charity's trustees. Paul shared his thoughts on the challenges facing schools today, saying: "We can't start to fix the problems we face in schools until we accept the reality of inequalities."
Open to children aged nine to 12, Literacy Pirates aims to develop the literacy, confidence and perseverance of young people in the area through a year-long programme. It offers after school sessions to pupils whose teachers think they could benefit from extra-curricular support.
In relentlessly positive spaces in Hackney and Haringey and online on the charity's Virtual Ship, the children are given dedicated time and encouragement to learn and develop through reading, as well as the chance to voice their ideas in creative writing activities. The young pirates' work is published in books, films and audio projects giving them real world outcomes for their hard work.
Edward Benyon, Estate Manager for the Benyon Estate, said: "We were extremely proud to show our support at the Literacy Pirates anniversary. It was fascinating to hear about the charity's outstanding achievements over the past decade and celebrate what its young pirates, staff and volunteers have created."
To volunteer or donate visit: www.literacypirates.org