The fun at this year's hugely successful De Beauvoir Gardeners annual show wasn't just for the human guests.
The Blooms, Bakes and Barks community event, which took place in De Beauvoir Square earlier this month for the first time since 2019, saw the return of the ever popular Dog Show, giving four legged residents the chance to show off their talents as well.
There were ten different rounds in total, including waggiest tail, best fancy dress and best trick. The winner of the 'Best Rescue' round was Clarence the Zuchon, whose proud owners are The Benyon Estate tenants Jack and Sophie.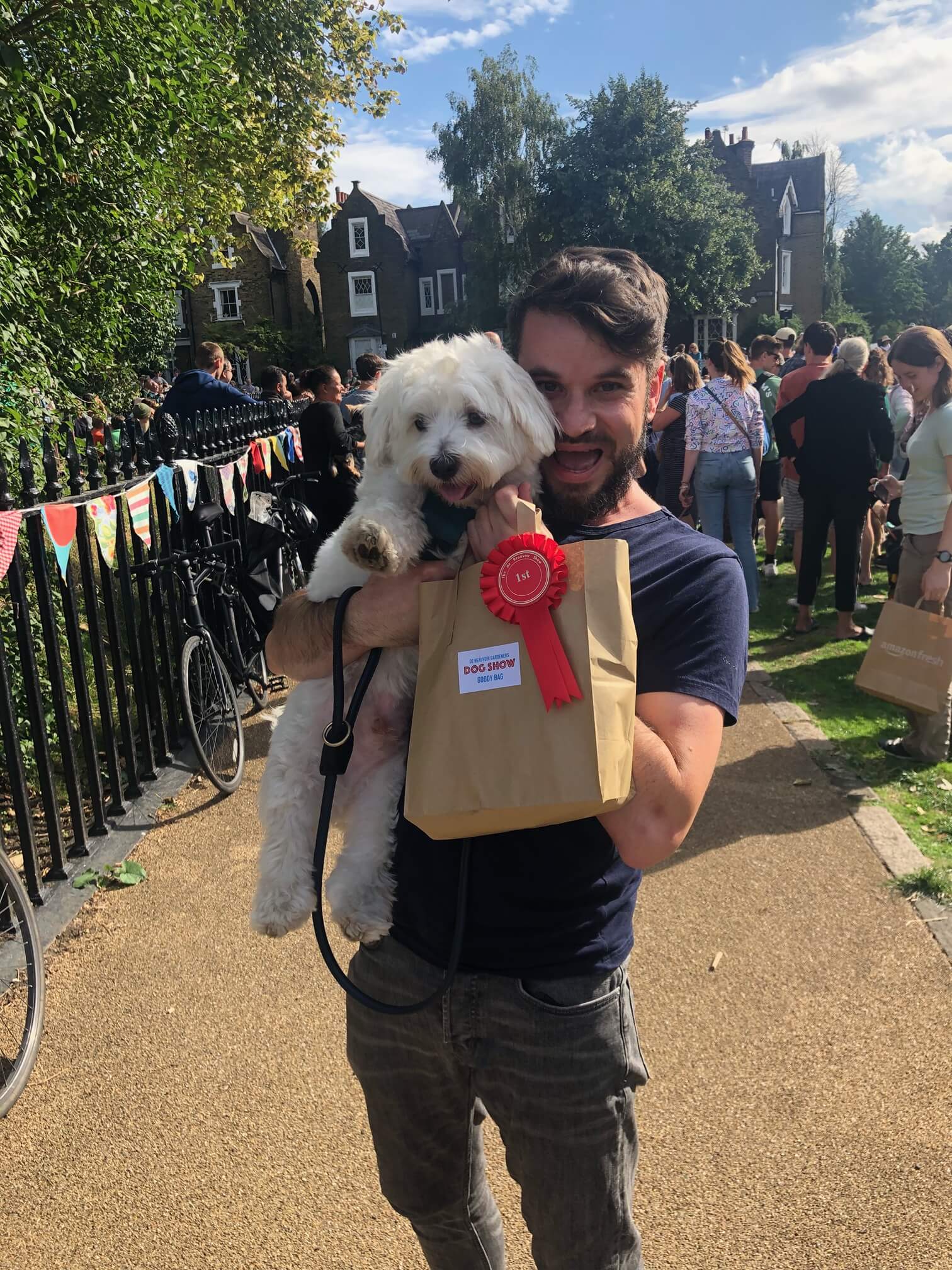 Jack explained: "Clarence is a rescue and we got him from a rescue centre in Llanelli in South Wales called Many Tears Animal Rescue. He is a puppy farm dog who was abandoned by the puppy farm owner to the centre because he has a very slight over bite so they didn't want to sell him. He was found at the centre in a box with a few other dogs the puppy farm had abandoned.
"Many Tears are quite thorough in their vetting process, so we had a house visit from one of their checkers to make sure our property was appropriate – we were living in Gasholders at Kings Cross at the time in a flat there, and we hadn't actually had confirmation from them that we had been approved on the day we had to pick him up, so we drove to the rescue centre that morning not knowing if we had him or not. Obviously we had been approved and we took him home that day after a nine hour round trip to Wales to get him."
Lola the Dachschund, accompanied by her owner Dan, who is also a De Beauvoir tenant, took home the top title in the 'Small and Sassy' round. While another competitor and De Beauvoir Square resident was the very handsome Levon - the Saluki.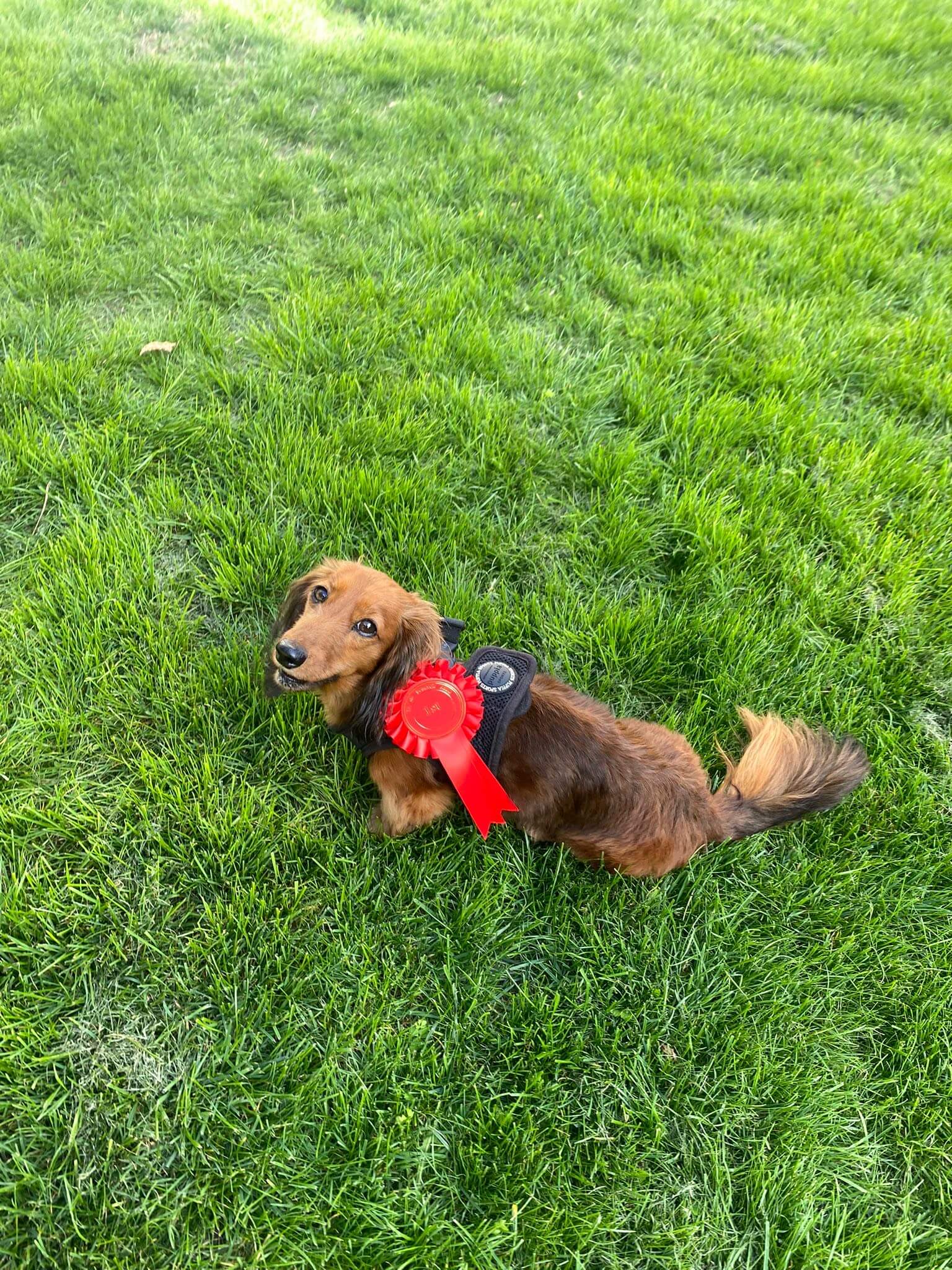 The annual De Beauvoir Gardeners Show was supported by the Benyon Estate and featured a busy day of attractions with competitions for flowers, fruit and vegetables, baking, jams and crafts. There were also more than twenty stalls, games and children's activities, along with a raffle, teas and cakes. Local horticultural experts were also on hand with their top gardening tips and advice.
What an amazing day!
To learn more about De Beauvoir Gardeners Club, visit their website here.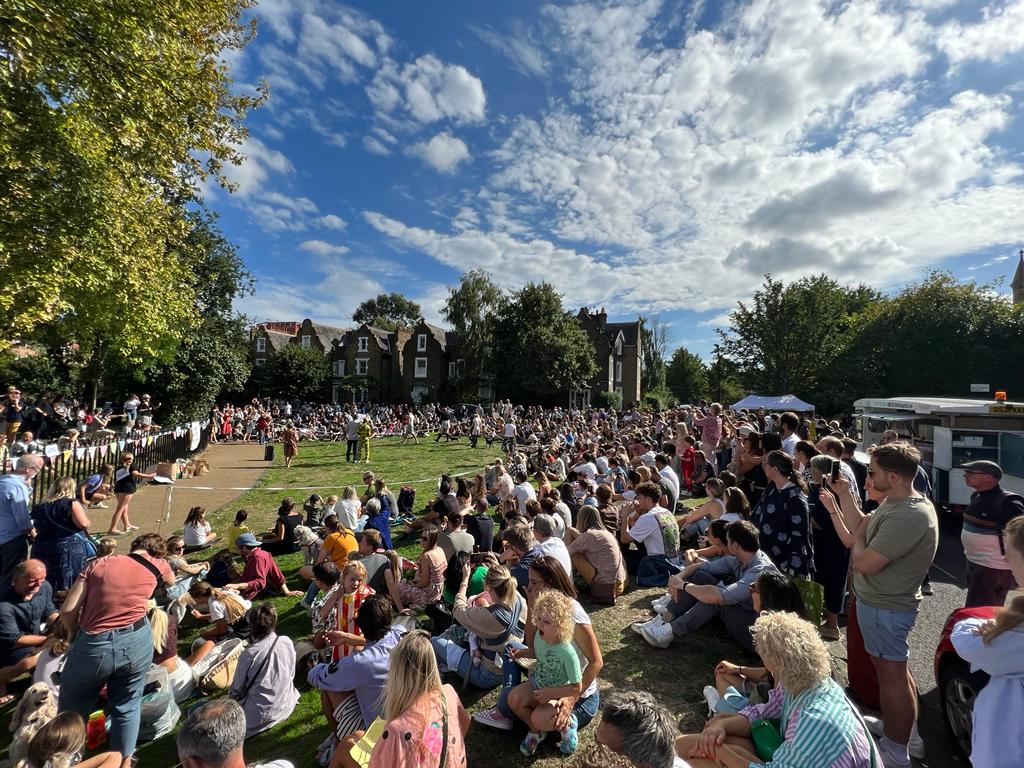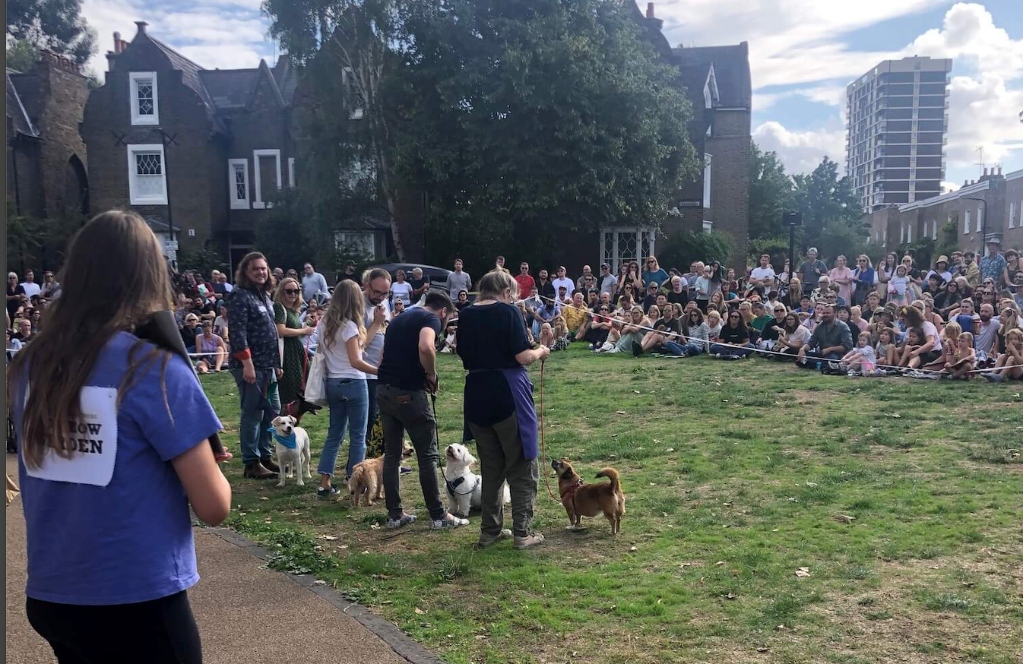 Photocredit: The Benyon Estate tenants and De Beauvoir Gardneners.