June 20th 2022
Restoring London's heritage
Specialist restoration works have begun on the 1920s art deco gates that welcome visitors to Dukes Meadows Park in Chiswick.
Estate Manager Edward Benyon, in his role as Chairman of the Heritage of London Trust (HOLT) Patrons Committee, attended a celebration for the start of the works, for which HOLT provided a £10,000 grant and advised on the conservation.
The historic gates to the west London park were designed and installed in the 1920s, formally opened in 1926 by the future King George VI, to give a sense of grandeur to the open green space that Chiswick District Council had opened for local residents.
The recreational space included a 2,000-foot-long embankment, terraced promenade, and a series of sports grounds, opened with the aim of giving local industrial workers space for fresh air and exercise.
By the 1980s, the park had begun to decline and, despite the efforts of the Dukes Meadows Trust to regenerate the space, the park's historic gates and piers were at risk of being lost.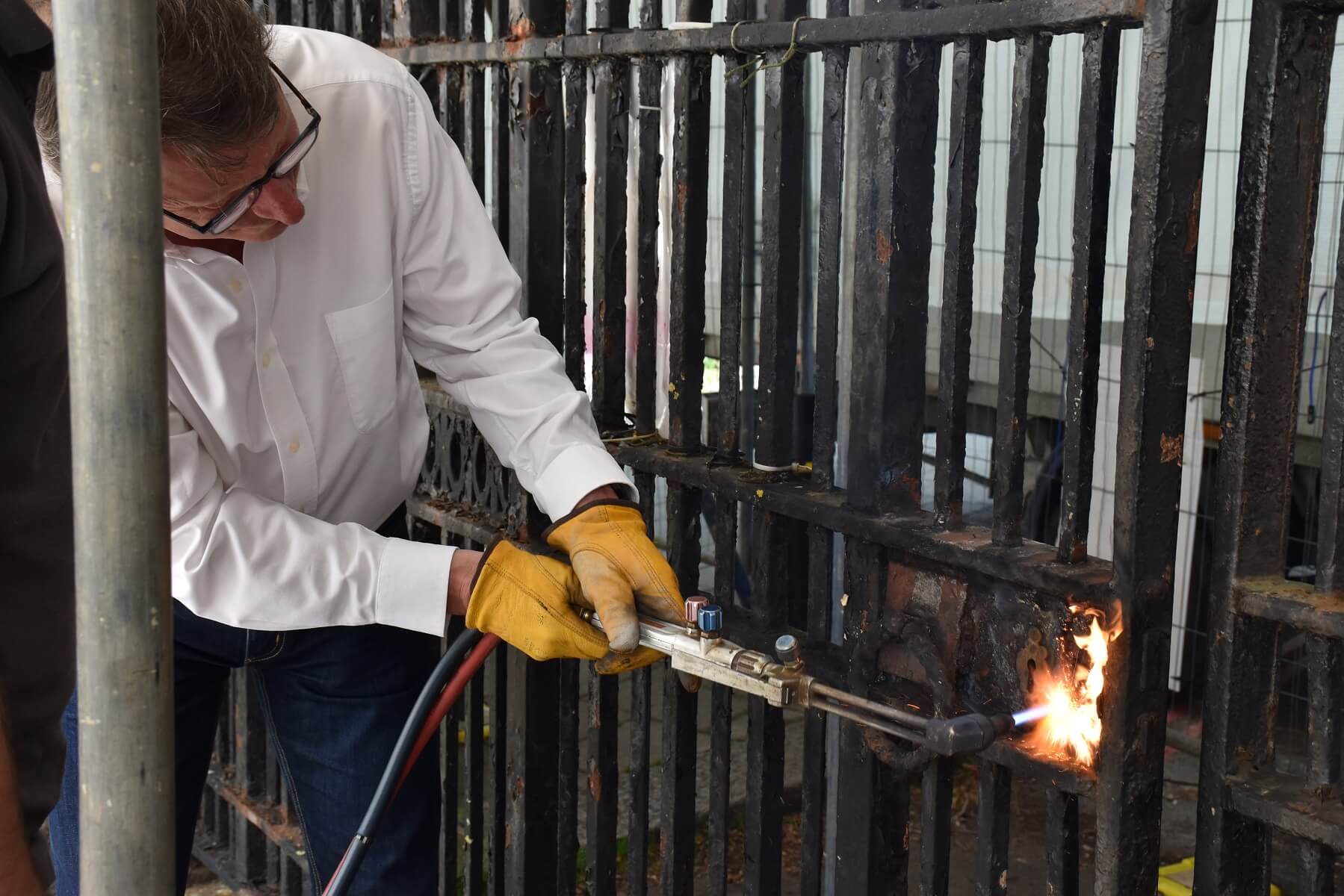 Since 2000, the Trust has raised over £1 million to establish a thriving riverside park, with play areas, a wildflower meadow, an orchard, and space for local enterprises. The gates will provide an impressive welcome to this important community space.
The HOLT is an independent heritage charity set up in 1980 by the Greater London Council to rescue historic buildings and monuments, providing grants, commissioning surveys, and focussing on heritage at risk.
With a passion for the care and protection of historic properties, Edward has served on HOLT's board of trustees since 2011.
"London has a rich history and its buildings, monuments and statues tell these stories about each area of the city," Edward said. "The role of HOLT is to provide funding and support to projects in every London borough, bringing important community buildings and features back to life.
"It was fascinating to see the start of the works at Dukes Meadows and to try my hand at the blacksmith works too. I look forward to seeing the gates returned to their former glory for this vibrant community area.
Blacksmiths and stonemasons began work on the £60,000 restoration project in April 2022, which will see the pintle and hinge bearing points mended, new drop bolts and jockey wheels installed, and new lock boxes, and the metalwork repainted.
Alongside HOLT, the project has been funded by the London Borough of Hounslow and the Ironmongers Company. The Dukes Meadows Trust has also contributed £26,000 towards the cost, raised from its Sunday Food Market and artists' studios.
To find out more about Dukes Meadows, visit https://dukesmeadowstrust.org/. To learn more about HOLT, visit https://www.heritageoflondon.org/ or follow them on social media.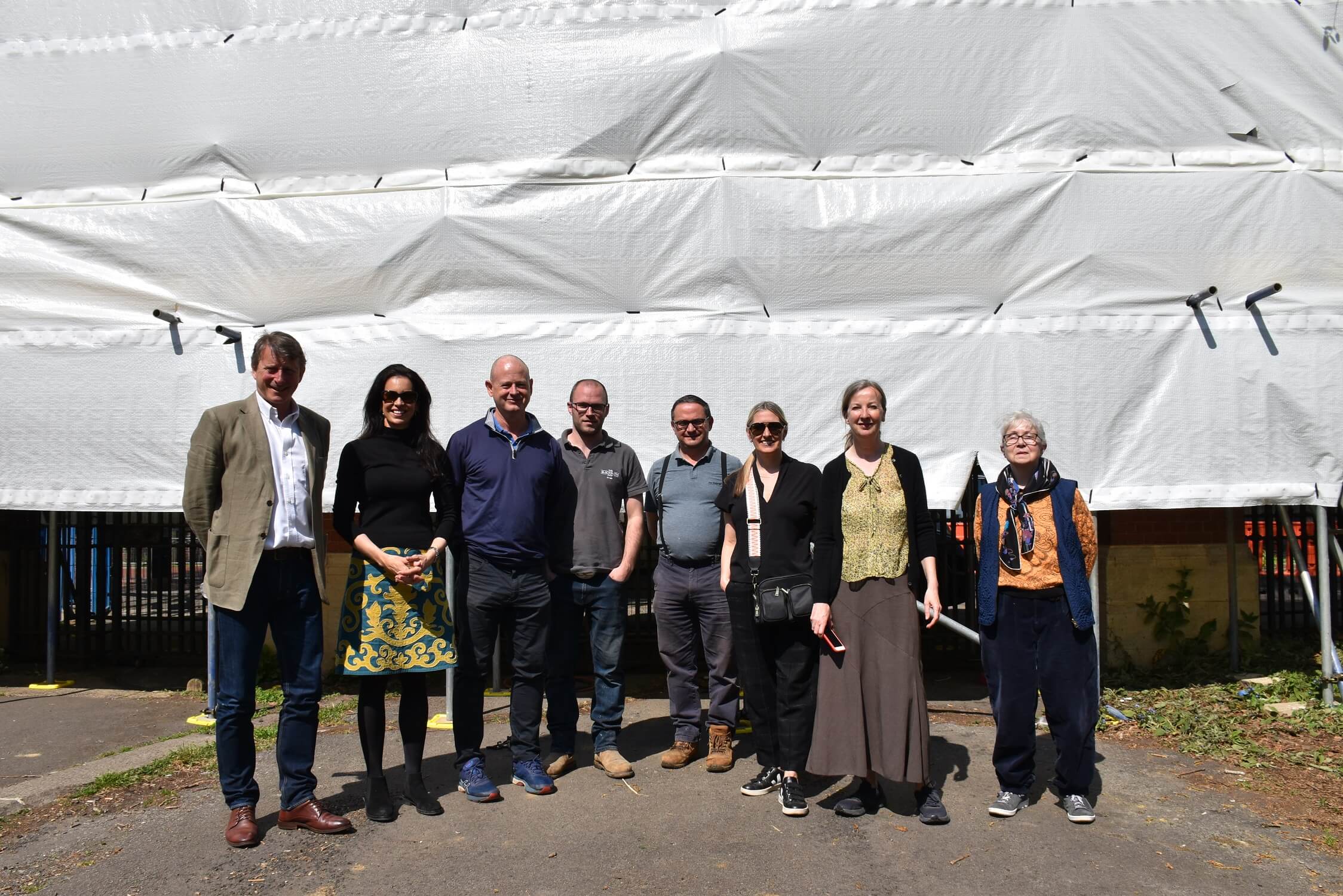 Photo copyright: The Benyon Estate / Heritage of London Trust