September 12th 2023
Futureproofing De Beauvoir Town with internet infrastructure investment
Benyon Estate residential tenants in De Beauvoir Town are enjoying hyperfast broadband from the day they move in thanks to an internet infrastructure investment.
With the aim of futureproofing our properties and reducing utility bills, we have invested £145,000 in a ClearFibre broadband network to over 200 of our residential properties.
With hyperfast speeds costing £20/month for 250 megabits per second (Mbps) and £35/month for 1,000 Mbps, ClearFibre could offer tenants savings of up to 50 per cent on their broadband bills, with no sign up or exit fees.*
Louis Hammonds, Tenant Services Manager, explained: "By investing in ClearFibre to our homes, it means tenants can be up and running with their internet access from the moment they get their keys.
"With the fast-paced world we live in and more people working from home, we hope this means there is one less stress in the moving process and helps our tenants settle in sooner.
"It's not just for new tenants either," Louis added. "Existing tenants can switch to ClearFibre too – and many already have. We're really pleased with the initial uptake."
The new infrastructure also means there is less external wiring on the properties, which are located within the Conservation Area of De Beauvoir Town.
Estate Manager, Edward Benyon, added: "We undertake a regular programme of renovation and refurbishment on our residential properties and are committed to making our historic properties fit for modern living.
"This is another step in enhancing the services offered to our tenants and making homes comfortable and connected."
*Details and prices correct at time of writing, Sept 2023.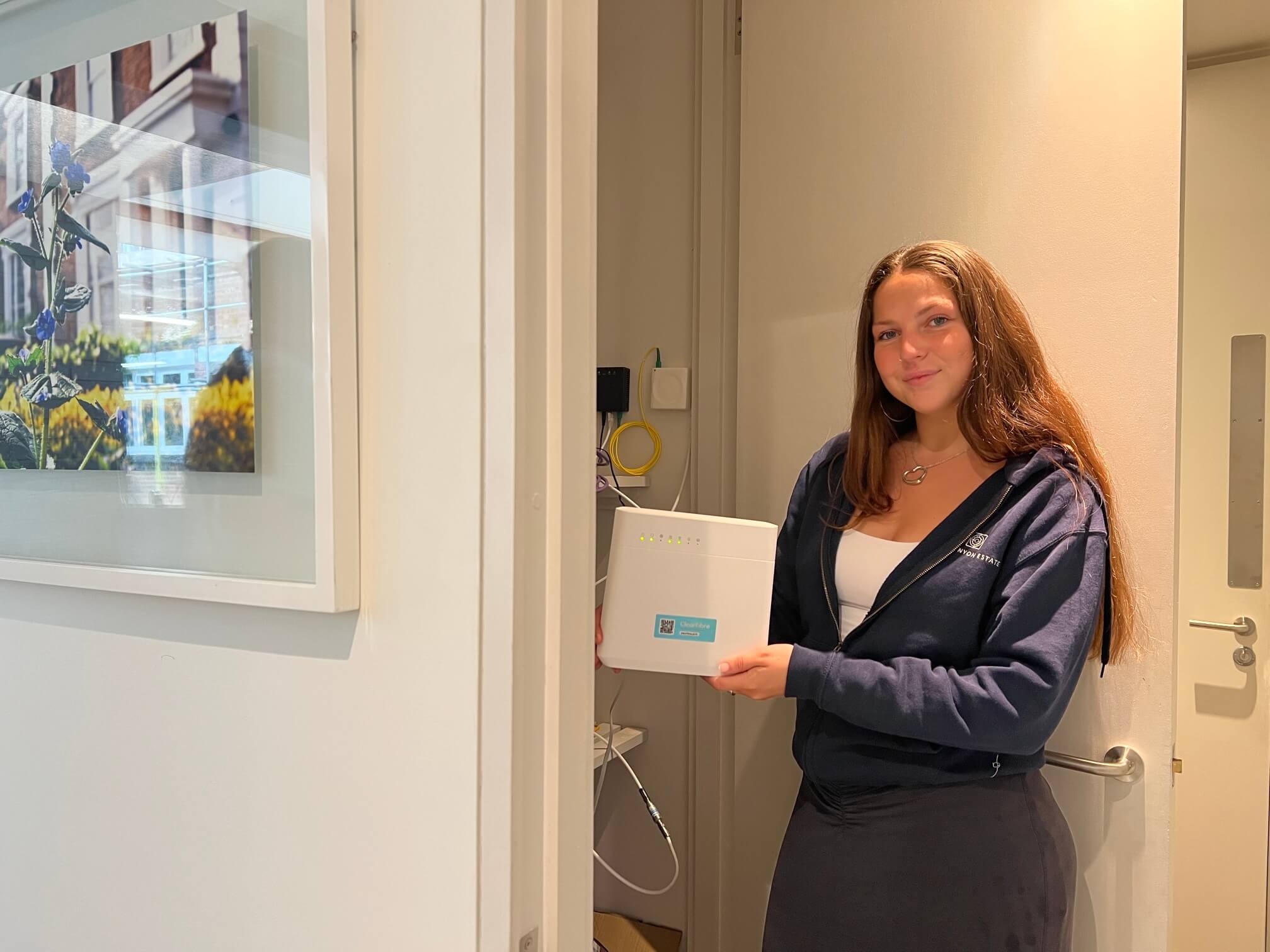 Photos copyright © The Benyon Estate
(in pics: the internet installation in De Beauvoir Town and Lali Anderson, Residential Lettings Manager)