March 8th 2023
International Women's Day
International Women's Day is an opportunity to celebrate women's achievements and the theme for 2023 is #EmbraceEquity.
To mark the occasion, we're celebrating the diverse team of women working across the Estate and discovering a little more about each of them.
MEET THE TEAM
De Beauvoir Block receptionist Becky is a former art and design student making her a perfect fit for the creative world at The Block, an interest she nurtures by regularly visiting art exhibitions across London with her Art Pass.
Residential Lettings Manager Bianca's has responsibility for ensuring our housing portfolio is managed smoothly. Home life is equally busy, as she creates memories with her young family on days out across London.
Digital Presence Manager Iveta has built up extensive knowledge of De Beauvoir Town and loves to share the stories of our tenants. She can often be found exploring green spaces in the local area or taking longer hikes with her family's dog Rusty.
Jennifer is our Head of Landscaping and, outside of work, she is a member of local choir, HERD, led by Georgia Duncan, who she says is a wonderfully gifted and inspiring teacher and musician. The Tuesday practice sessions are the highlight of Jennifer's week!
Our Accounts Manager since 2015, Kathleen enjoys the family-feel of working at the Estate and that every day is refreshingly different. When not at her desk, she likes to keep active at the gym.
The newest member of our team Roxy is Building Manager for the De Beauvoir Block and she takes a hands-on approach to the management of the building. Roxy enjoys losing herself in a good book, as well as playing with her daughter, Hope.
A key figure in our property maintenance team is Sheanay. An avid reader, and having exceeded her 30 book target for 2022 by reading 35, she has set herself the challenge to read 40 books in 2023.
Find out more about our whole team here.
www.internationalwomensday.com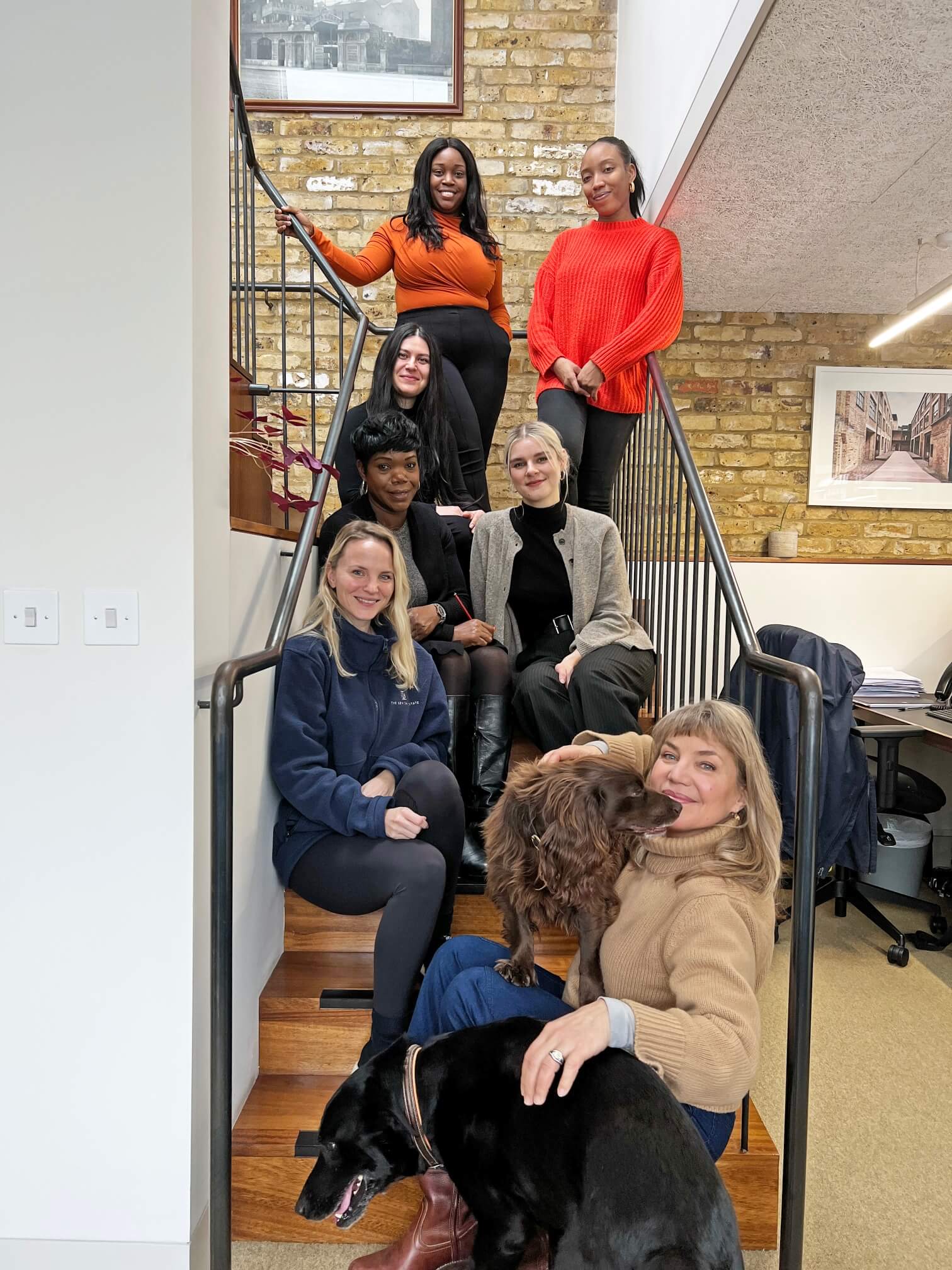 Photo copyright © The Benyon Estate