November 17th 2023
The Christmas Trail returns to the streets of De Beauvoir Town
The ever-popular De Beauvoir Christmas Fair and Trail will be back once again this year on Saturday 25th November from 11am to 5pm.
Organised by the De Beauvoir Association, driveways across De Beauvoir will feature a range of festive stalls, offering everything from local crafts to treats and snacks, mulled wine to homemade preserves – perfect for picking up some Christmas gifts or a treat for yourself!
De Beauvoir Block tenants will be joining in the festive fun outside the entrance of The Block, including:
Healthy Back Bag, whose innovative backpacks reduce stress and strain on the shoulders and spine thanks to the ergonomic design.
Together with neighbours:
Priscilla Chase, Managing Director of the Health Back Bag, said: "It's always fun to participate in the shopping trails, we really enjoy chatting with customers face-to-face. Healthy Back Bags have been based in De Beauvoir for years and our small but mighty team works with retailers and distributors across the world.
"We have so many beautiful and unusual bags that need a new home, so we can offer some lovely bargains at a fraction of the retail price. The greatest pleasure is seeing customers wearing a bag they bought at the last sale, and coming back for another!".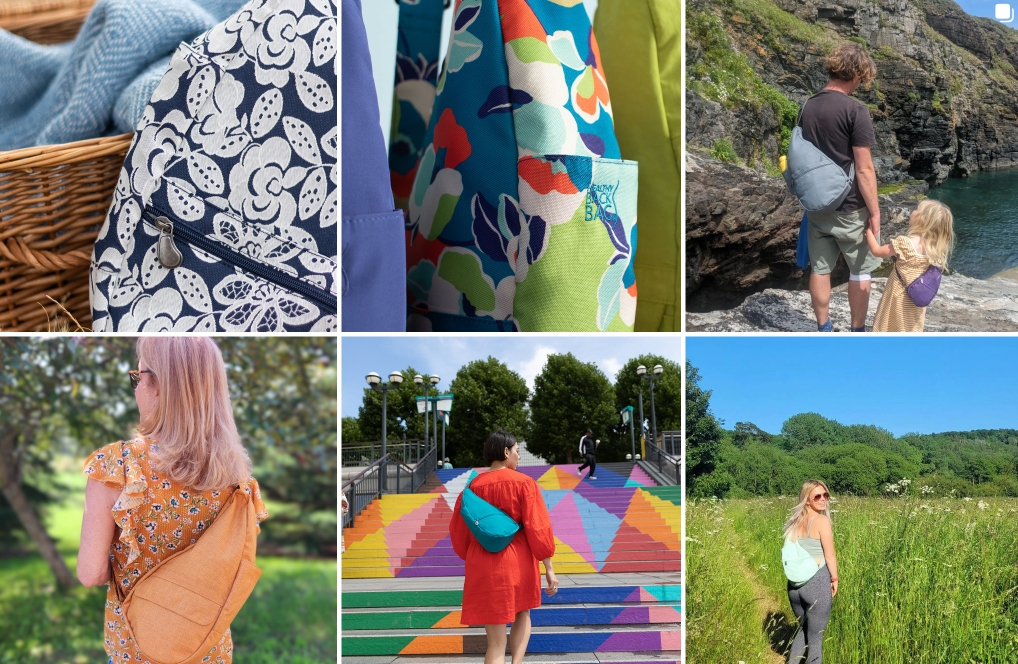 Local artist Caroline Griffiths will also be selling prints, mugs and cards featuring her hand-painted images of houses and streetscapes from the local area.
The Crypt at St Peter's Church will also host a range of stalls indoors, as well as family films and children's activities in the Church all day.
For further details about the fair and trail, visit: https://www.debeauvoir.org.uk/xmas2023.
The De Beauvoir Association is also running a Christmas Gift Appeal, raising money and collecting gifts for children in need in the area. You can find out more about the appeal here: https://www.debeauvoir.org.uk/xmas-appeal-2023.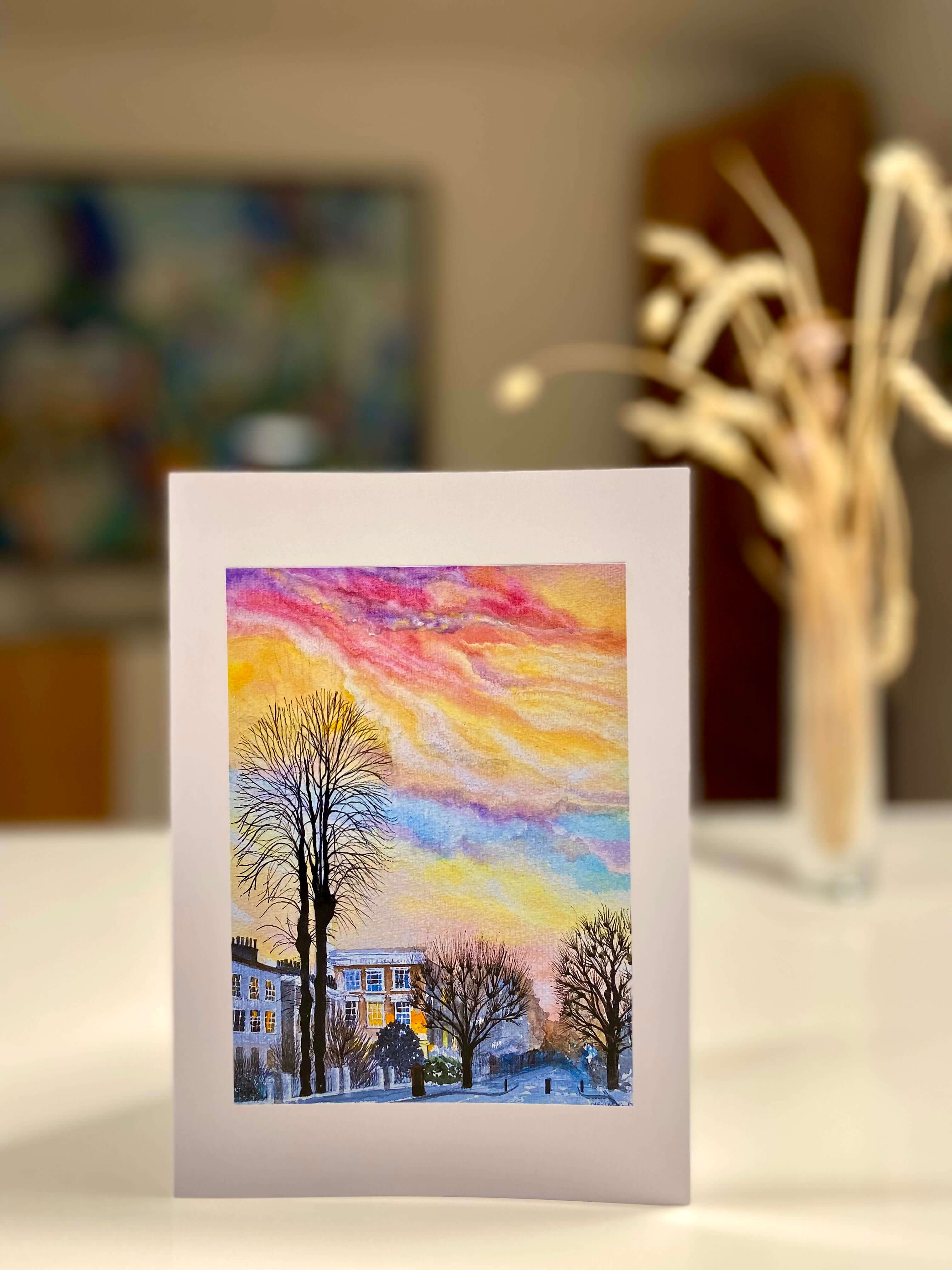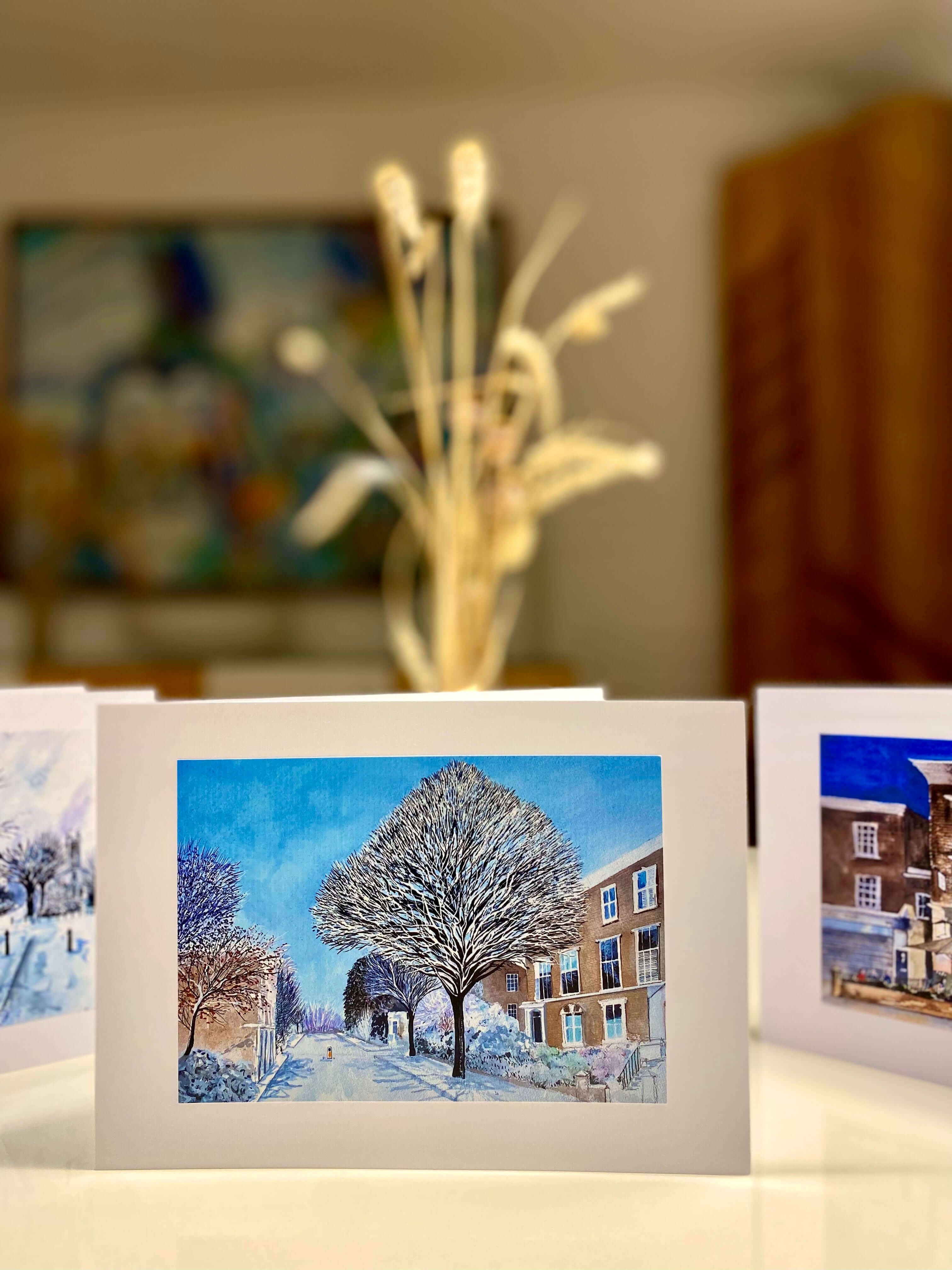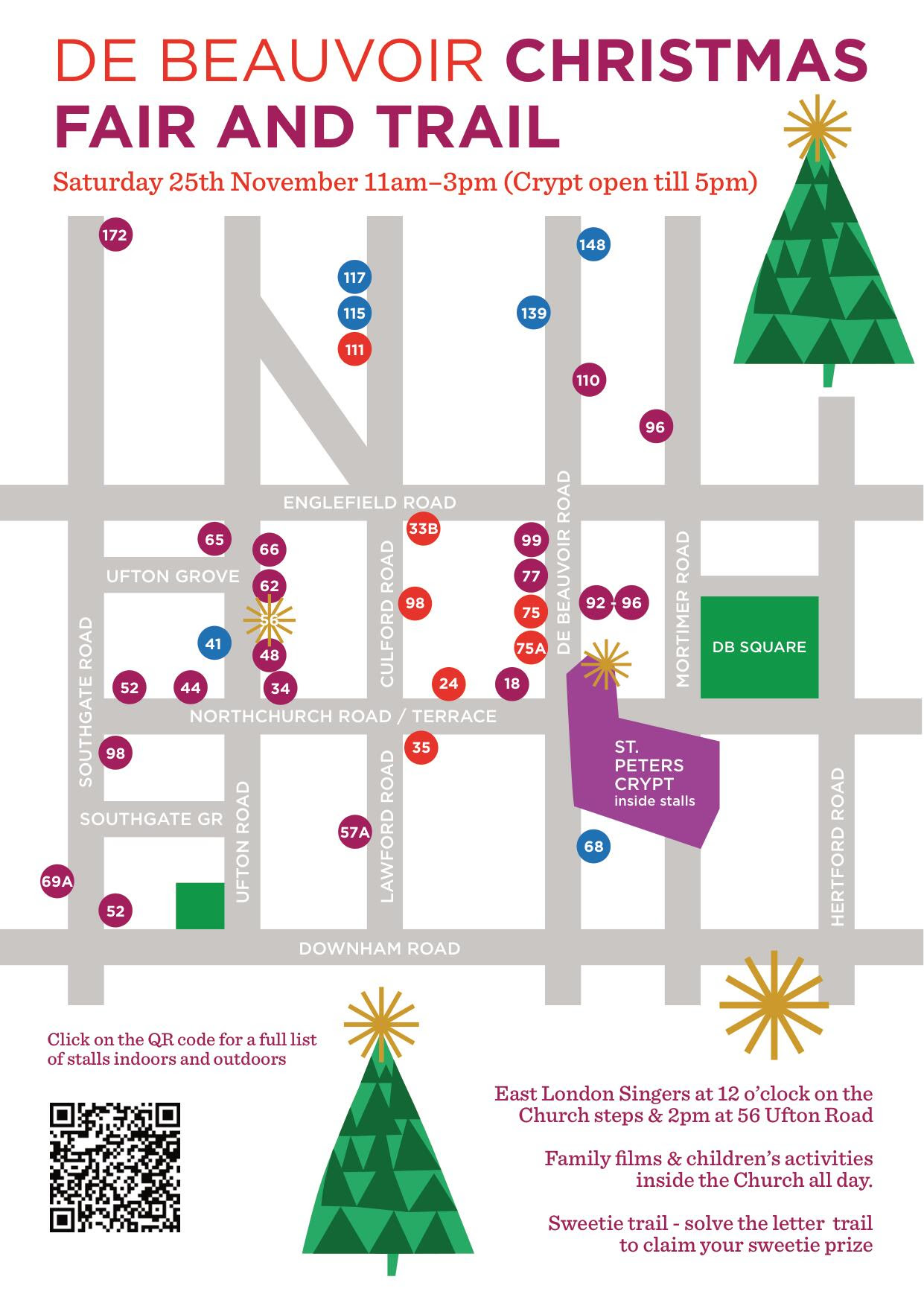 Photos copyright: De Beauvoir Cards: Caroline Griffiths // poster: De Beauvoir Association