August 14th 2023
The International Architecture Award 2023
Hackney New Primary School and 333 Kingsland Road have been named one of the best-designed schools in the 2023 International Architecture Awards.
Designed by Henley Halebrown Architects, the building is one of thirteen projects globally to be celebrated by the awards, which recognise excellence in architecture and urbanism worldwide.
The hybrid building combines a 350-pupil primary school, rated Outstanding by OFSTED, and 68 affordable homes on the site of the former fire station, which opened in 2019.
The primary school and housing block is a joint venture community project between the Benyon Estate, Hackney New Primary School Trust, developers Thornsett and the Education Funding Agency.
Estate Manager, Edward Benyon said: "It's been fantastic to be a part of this thriving scheme bringing together education and community in one place with people from all backgrounds and ages.
"This collaborative project is paving the way for creative and elaborative design when it comes to utilising space and to be recognised in yet another prestigious industry award, this time globally, is a brilliant accomplishment and one we are all very proud of."
The 11-storey housing block is designed to protect the 3-storey school from the street noise and fumes, and a courtyard has been positioned at the heart of the scheme to create a safe space for children to learn and play.
Each classroom is designed to face inwards towards the courtyard offering children a "shopfront" view to help bring the outside in and spark their imaginations, all year round, as well as the addition of a roof-top garden and multi-activity outdoor space.
The scheme has also been recognised in other leading industry awards including the coveted Royal Institute of British Architects (RIBA) Stirling Prize, and the RIBA National and Regional Awards for 2022.
The International Architecture Awards are presented by the Chicago Athenaeum: Museum of Architecture and Design, with The European Center for Architecture Art Design and Urban Studios and the Metropolitan Arts Press.
The awards honour the best significant, new buildings, landscape architecture, and planning projects designed nationally and internationally.
For more pictures, click here.
www.internationalarchitectureawards.com/winners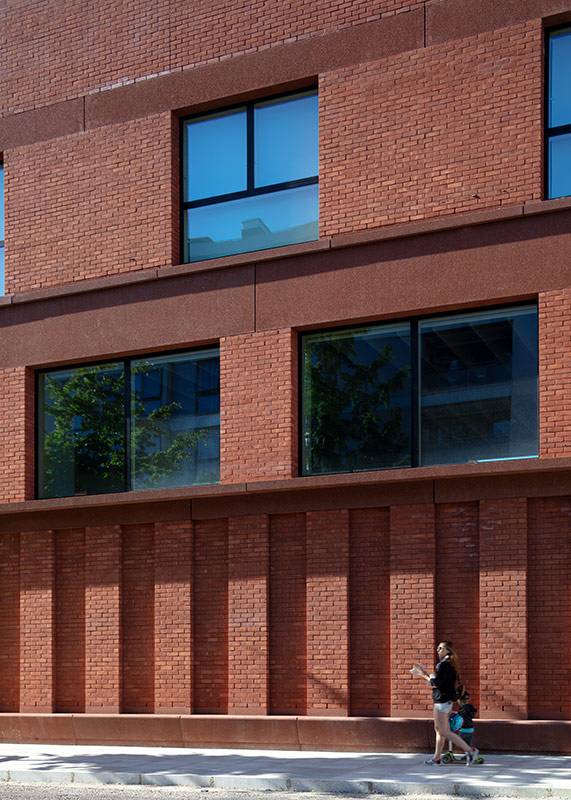 Photos copyright © Nick Kane