August 25th 2023
What's happening at The Block this September?
We have an action-packed programme full of exciting and engaging events coming up at the De Beauvoir Block this September – open to our tenants and the wider community.
On Saturday 9th September, the De Beauvoir Gardeners will be hosting the annual Blooms, Bakes and Barks Show at The Block from 1:30pm – 6pm. The show will be bursting with activities for all the family, including competitions, tasty refreshments, gardening advice and the much-anticipated dog show, followed by a charity raffle.
So, if you're a whizz in the kitchen, a green-fingered enthusiast, or love to get crafty, make sure you check out the different competitions to enter your creations and be in with a chance of winning a fantastic prize. Entries can be brought along on the day, between 9:30am – 11:30am.
If you think you own the 'prettiest pooch' or the most 'handsome hound', enter your beloved pups into the Fun Dog Show with an array of categories including 'waggiest tail', 'top rescue story', 'golden oldie' and 'fanciest fancy dress'.
Dog Show (4.30pm in de Beauvoir Square)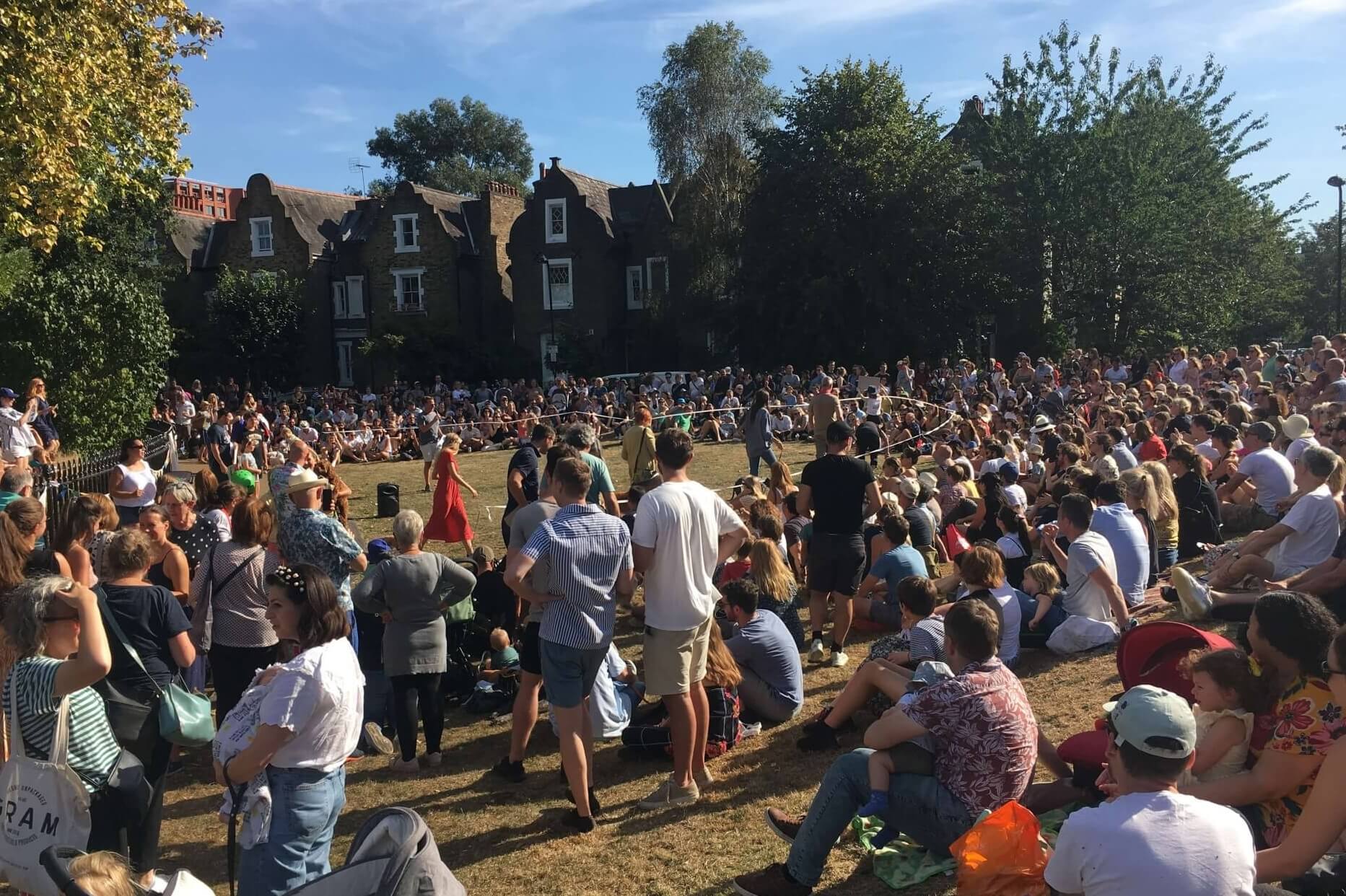 Becky McLoughlin, who is managing the events at The Block said: "The Blooms, Bakes and Barks Show is a fantastic event in the De Beauvoir calendar for the whole community and there really is something for everyone! We're proud to be supporting this superb show and we look forward to welcoming everyone to The Block."
For more information about Blooms, Bakes and Barks, visit debeauvoirgardeners.wordpress.com/blooms-bakes-and-barks-2023.
On Wednesday 6th September, Fashion Illustrator Ben Springham will be hosting a two-hour 'introduction to fashion illustration' workshop from 6pm – 8pm.
Ben, who is experienced in drawing at live fashion shows such as London Fashion Week, will be sharing his techniques on how to draw a figure, experimenting with mark-making and providing drawing exercises to explore visual language.
Tickets cost £20 per person, plus a booking fee, and can be purchased here: https://www.eventbrite.co.uk/e/fashion-illustration-workshop-by-ben-springham-tickets-694744929787.
Ben will be hosting a workshop every 2nd Wednesday of the month, so please book in advance to avoid disappointment.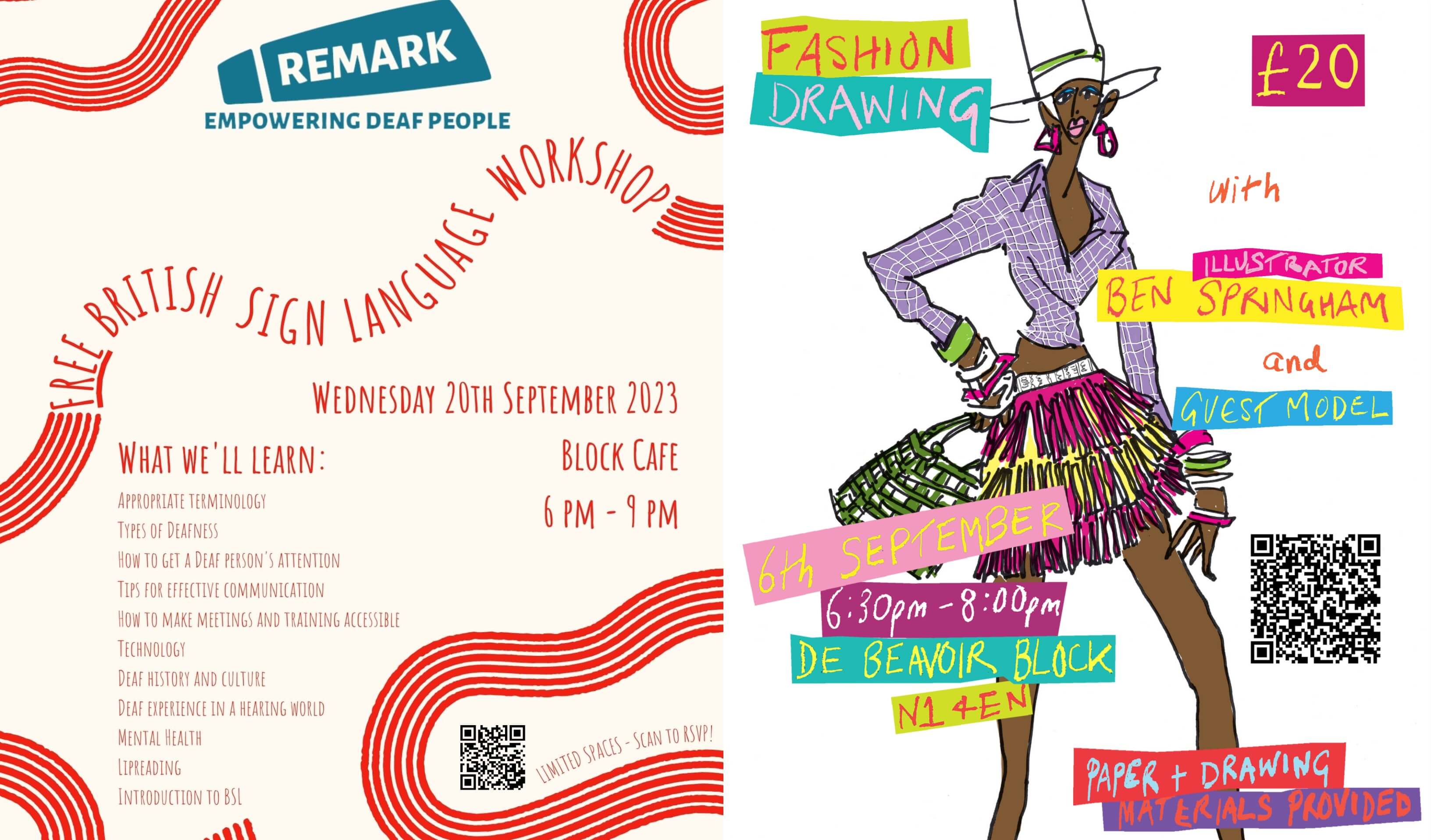 On Wednesday 13th September, we'll be marking the re-opening of our newly refurbished reception area with celebratory drinks! Make sure you come along and join us to raise a glass and network with other tenants.
Do you want to learn sign language? Then you're in luck. We'll be joined by the team at Remark! for a British Sign Language Workshop on Wednesday 20th September. So why not join us and learn a new and valuable skill.
To stimulate debate and spark conversations, the popular De Beauvoir Balloon Debates will be returning to The Block on Thursday 21st September.
The open discussion will see two speakers each present their side of a chosen topic and then the debate opens up to the floor to encourage passionate conversations and inspire new ways of thinking.
If you're interested in attending, contact Becky in The Block reception for more details. We hope to see you there!
August's Film Club - a short film special - was a great success! The film choices included Creature Comforts by Aardman Studios, A Sense of History by Jim Broadbent, and Flowers and Trees by Burt Gillett. We're open to suggestions for future films to show, so if you have a favourite you'd love others to watch, please send your recommendations to Becky.
For more information about what's coming up at The Block, sign up for their newsletter here. Or, if you're interested in hosting an event, contact Becky via info@debeauvoirblock.com to find out how.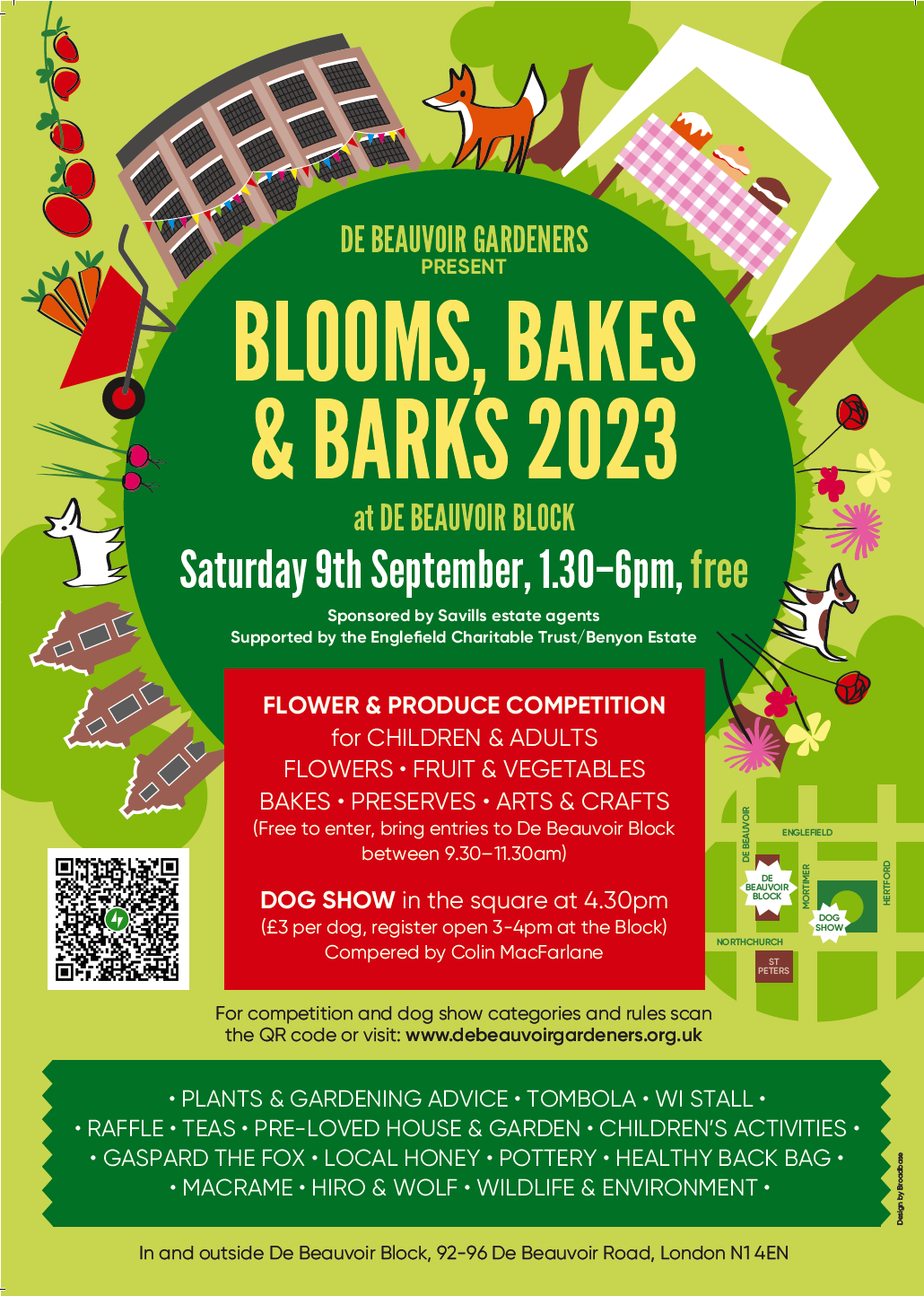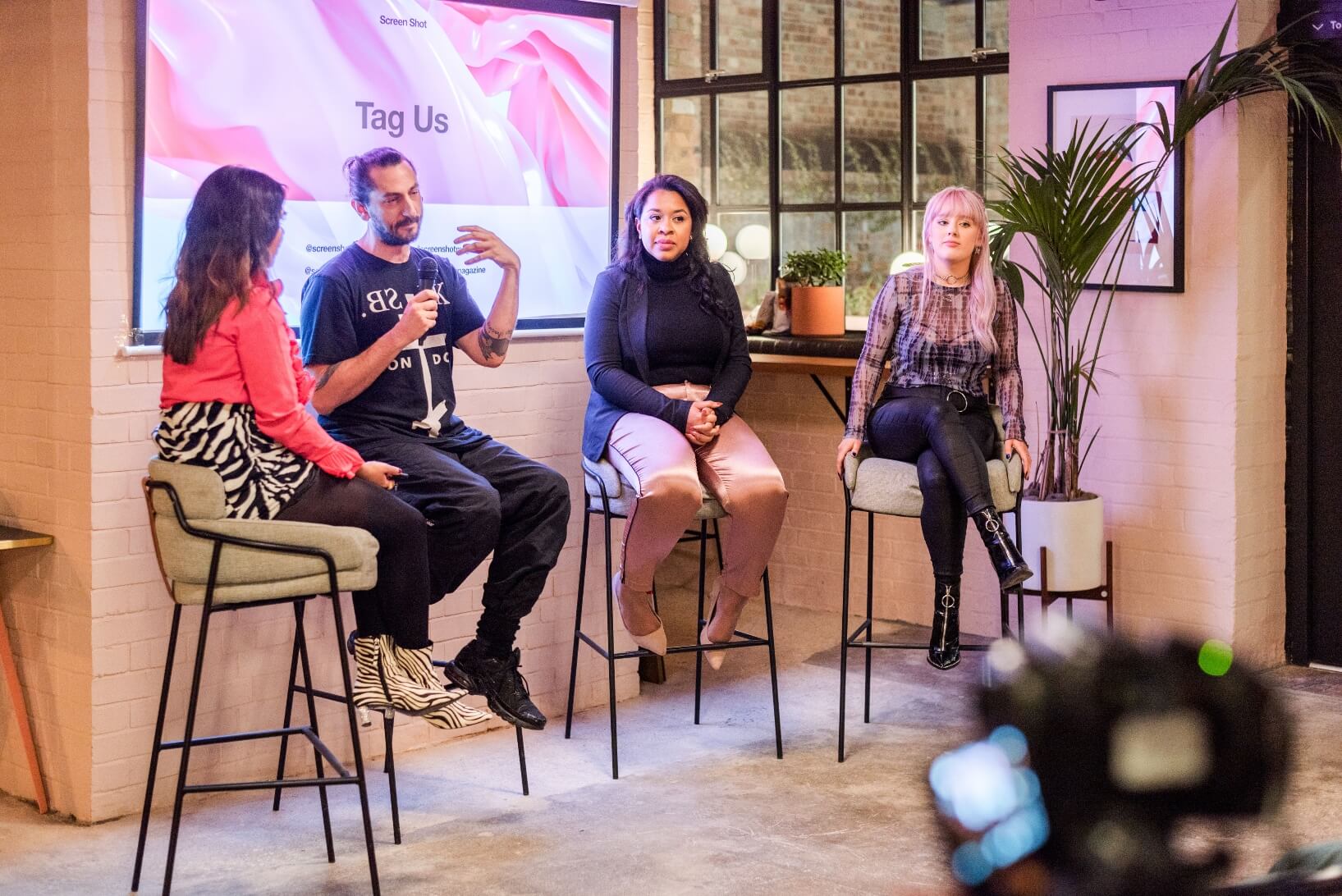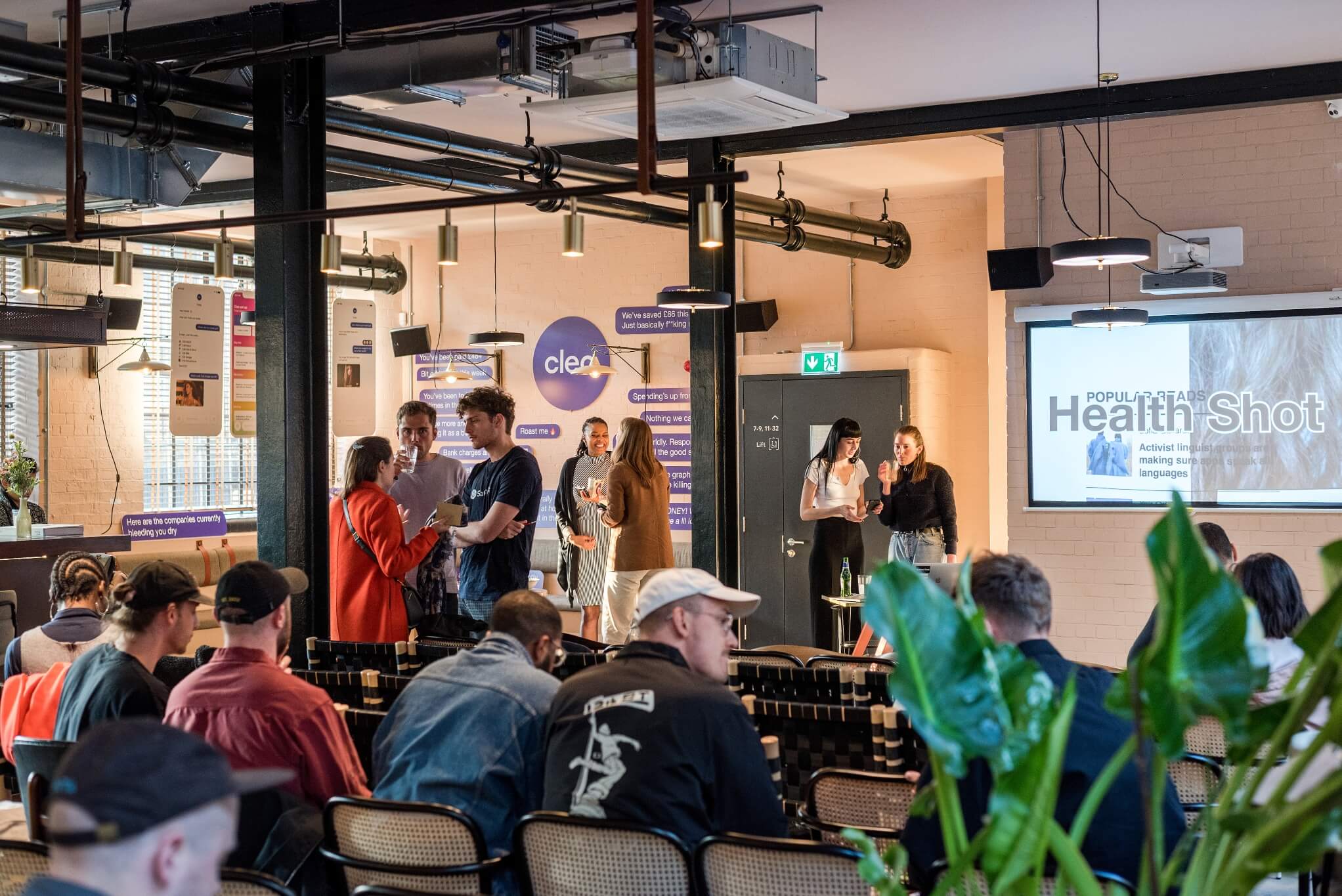 Photos copyright © De Beauvoir Block & The Benyon Estate