December 19th 2018
Celebrating decades of De Beauvoir Town
Long-standing tenants of the Benyon Estate gathered for a festive afternoon tea to celebrate another year in De Beauvoir Town on Saturday, December 15.
The annual get together for residents who have lived on the Estate for 20 years or more was held at De Beauvoir Block, which was adorned with Christmas lights and decorations for the occasion.
The Benyon Estate team organised the annual event in celebration of the huge part the residents have played in the community in the decades they have called it home.
Our tenants enjoyed a traditional afternoon tea with scones and some nibbles, followed by delicious mulled wine, all provided by De Beauvoir Block Café.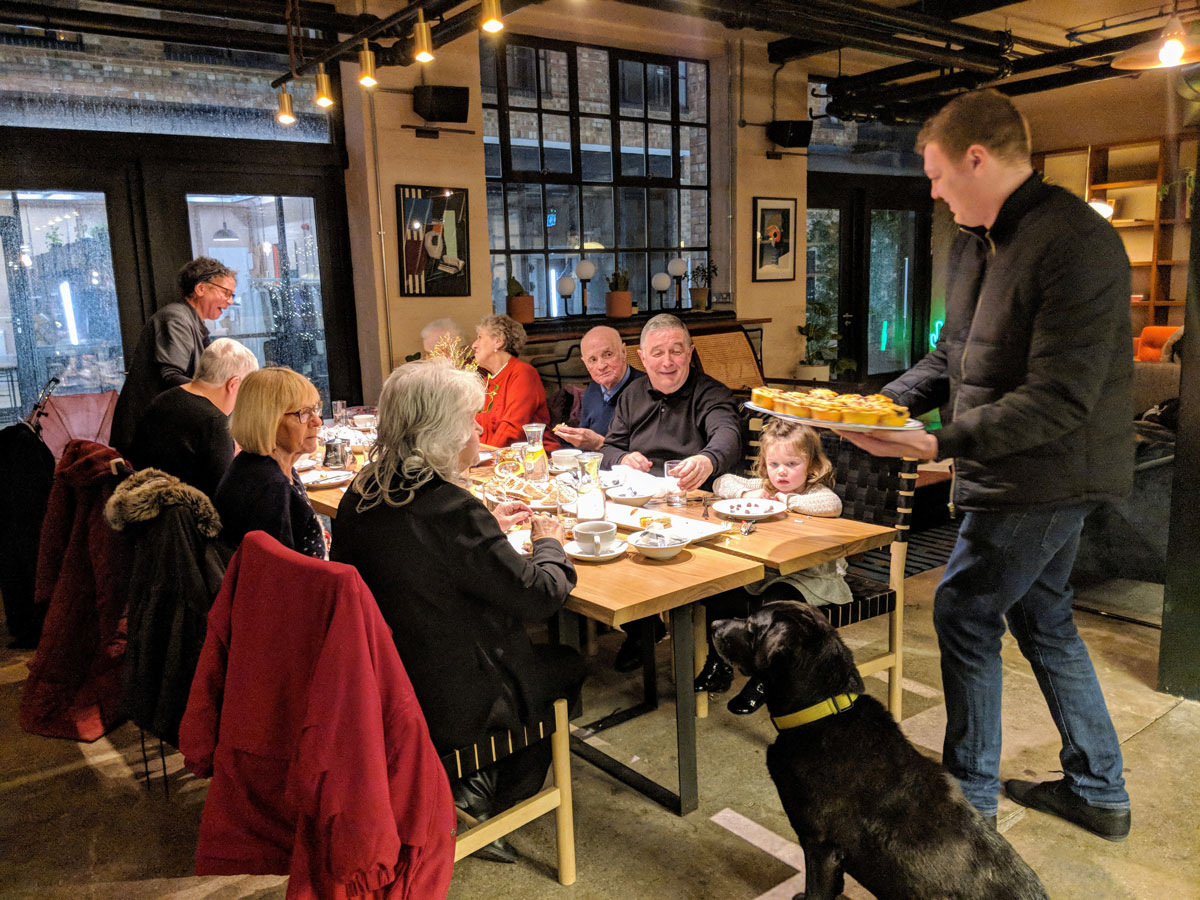 Among the guests was Joan Miller, who has been a tenant of the Benyon Estate for over 50 years. She is an integral part of the De Beauvoir Town community and epitomises its spirit, taking part in weekly line dancing and keep fit classes and attending WI meetings. You can read Joan's story here.
Edward Benyon, Estate Manager, said: "Many families here have called De Beauvoir Town home for generations and this is testament to the welcoming community and wonderful quality of life that has been developed over the years. This afternoon tea is just a small gesture to thank them for the part they play in making this a great place to live and work."