November 25th 2018
Rooftop ceremony at the Hackney New Primary School
A "topping out" ceremony on the rooftop of the Hackney New Primary School in Kingsland Road has marked a key milestone in the construction of this important community project.
Members of the Benyon Estate team joined developers Thornsett, architects Henley Halebrown and Hackney New School Trust to celebrate the occasion with a birds-eye view of Hackney, De Beauvoir town and the London city skyline.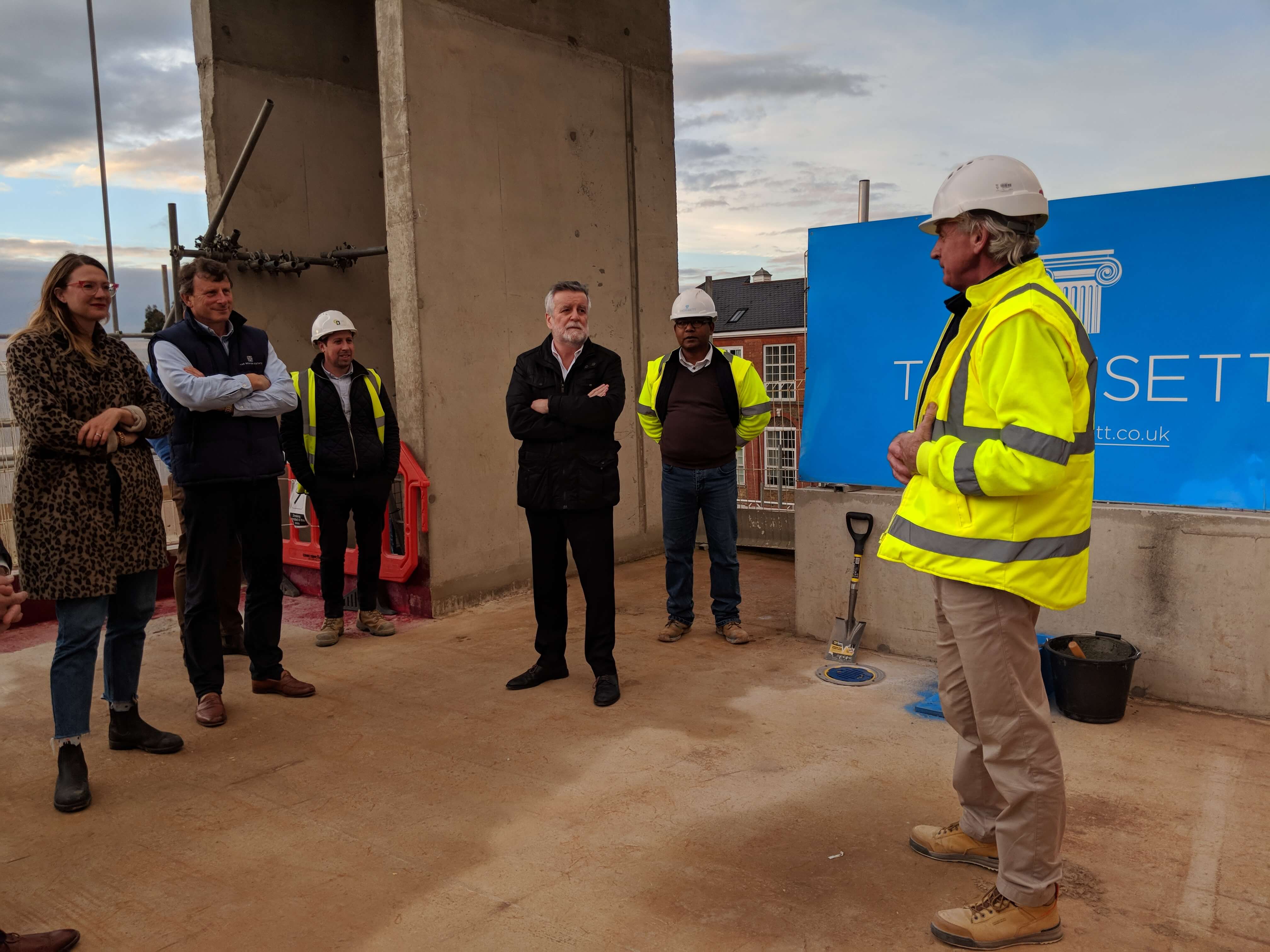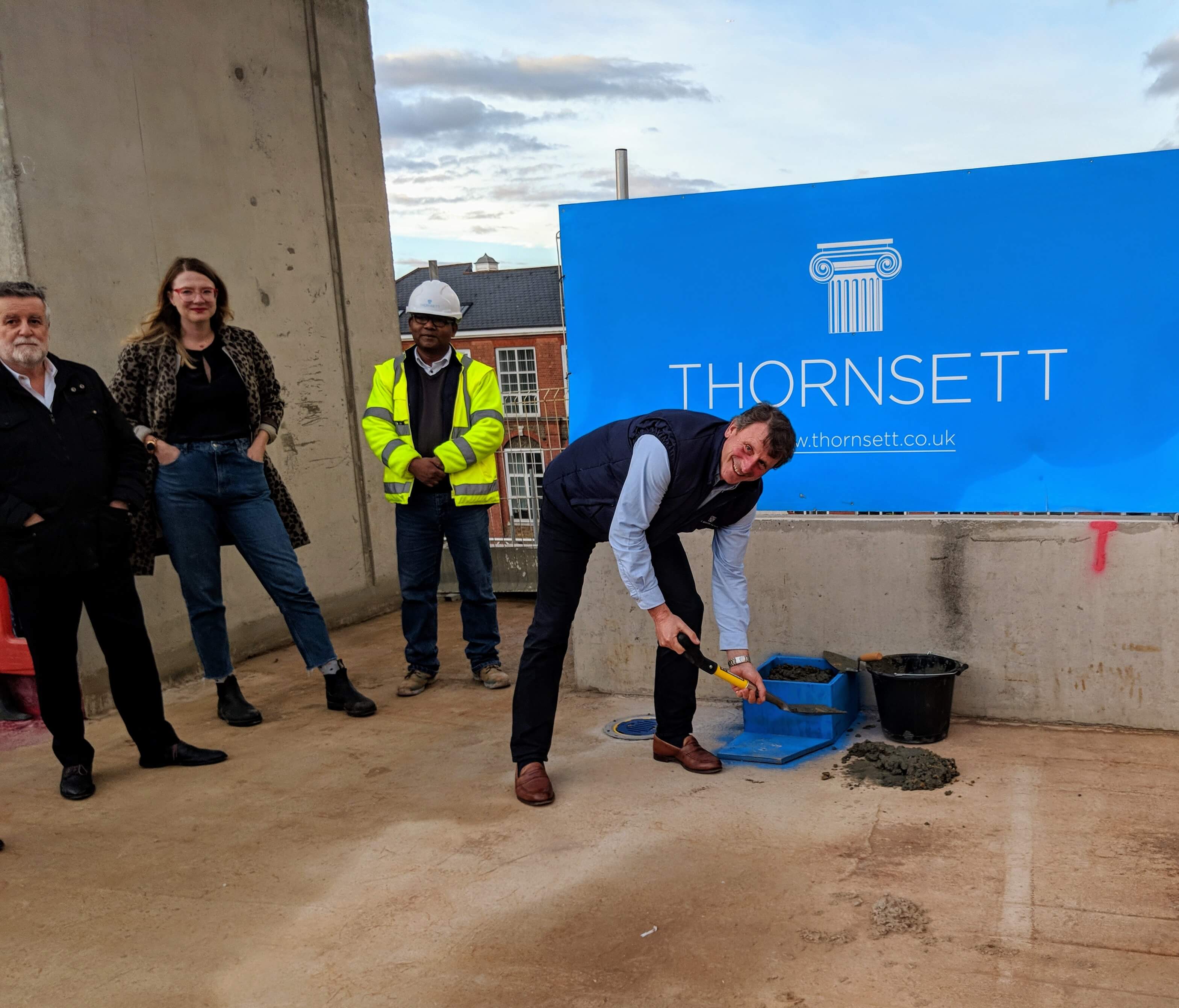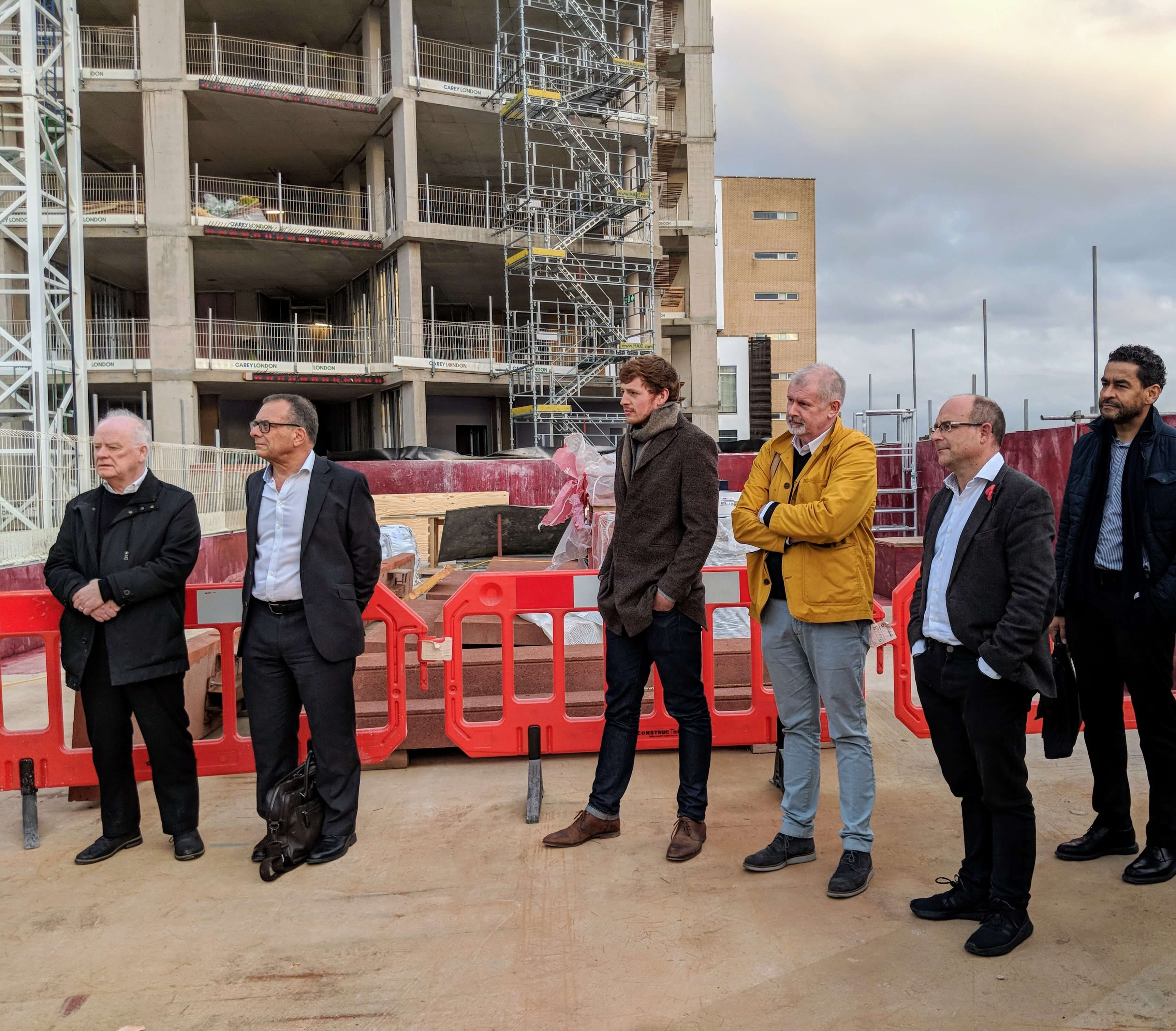 The Hackney New Primary School which is a joint venture project between the Benyon Estate, Thornsett and the Education Funding Agency, will provide state-of-the-art learning space for 350 pupils – set over two and three storeys with a roof garden and multi-use outdoor space.
The Primary School pupils are expected to move from their temporary accommodation in portable cabins in Downham Road into their new school in April 2019.
The architects have designed classrooms that will be flooded with natural light. Outside, the recessed windows that surround the playground will provide deep window ledges, doubling up as benches.
Edward Benyon, Estate Manager of The Benyon Estate, said:
"The topping out ceremony was traditionally held as the last beam was put in place on a new building but I'm pleased to say that all the vital structural work has now been completed and we can look forward to seeing the final stages of this significant project and welcoming the children and staff into their new building."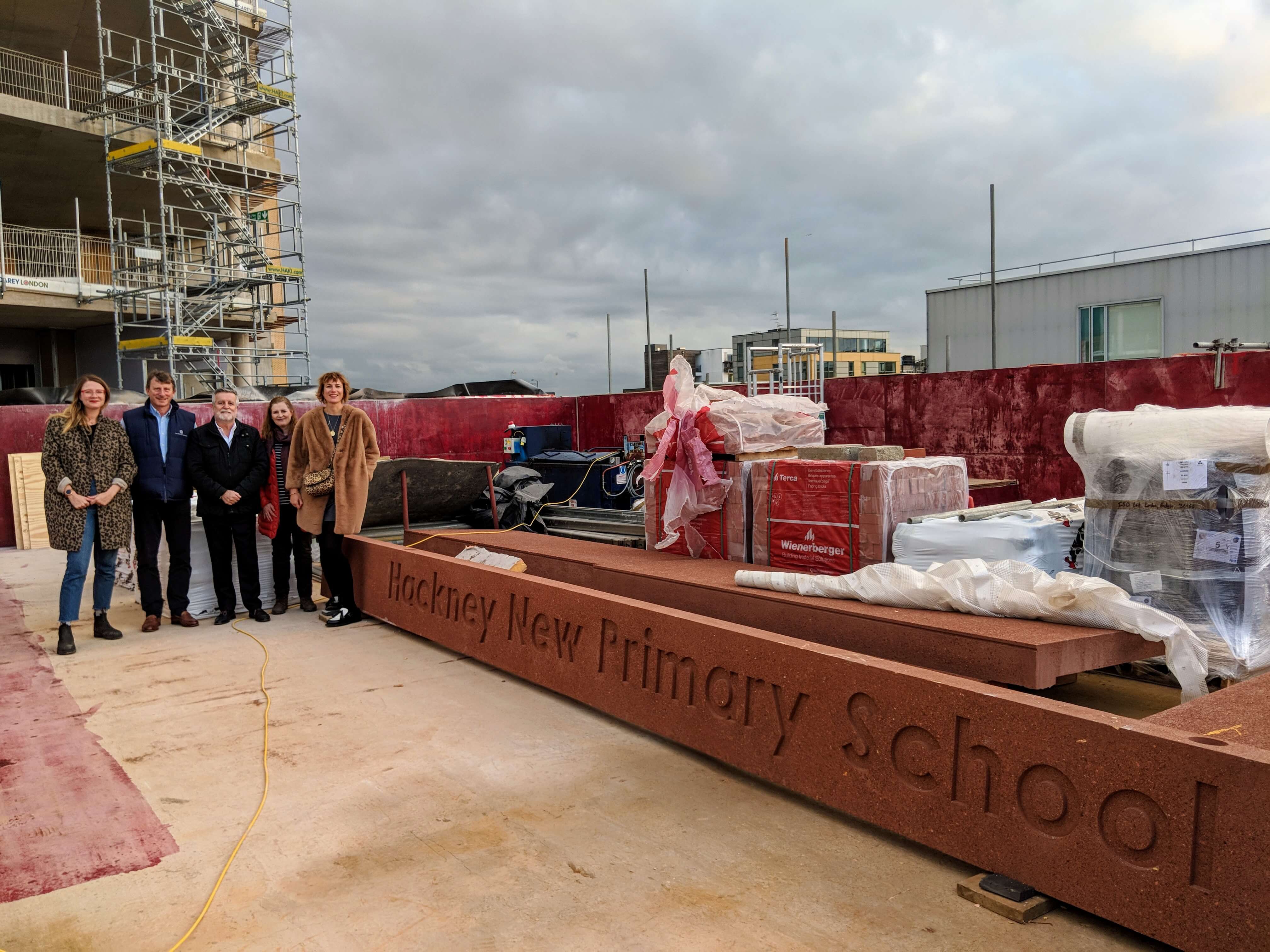 Attendees at the event included Edward Benyon, pictured above with Gerard Cunningham, Executive Chairman of Thornsett, as well as Bernadette Cunningham, Director and Joe Grealy, Senior Surveyor, both for Thornsett; Phillippa De'Ath, Vice Chair of Governors for the Hackney New School Trust; and Sophie Solomon, Co-founder of Hackney New School.
Currently rated as 'outstanding' by Ofsted, Hackney New Primary School is the younger sibling of Hackney New School which opened in 2013.
On top of the school will be 68 dual-aspect apartments, half of which will be reserved for working Londoners on low and middle incomes.