September 3rd 2019
Construction completes on 98 De Beauvoir Road
The transformation of 98 De Beauvoir Road from mixed use commercial and residential space to a contemporary office has completed.
Many of the original Edwardian features of the building have been retained or restored, including large steel-framed windows, original details on the walls of the top floor meeting room, and traditional yellow London stock brickwork – much of which has been repointed.
Internally exposed brick and timber beams are a nod to the building's former industrial use, whilst the open plan interior provides a modern feel to the workspace. The stairwells for the three floors run the height of the building, providing views to the floors below.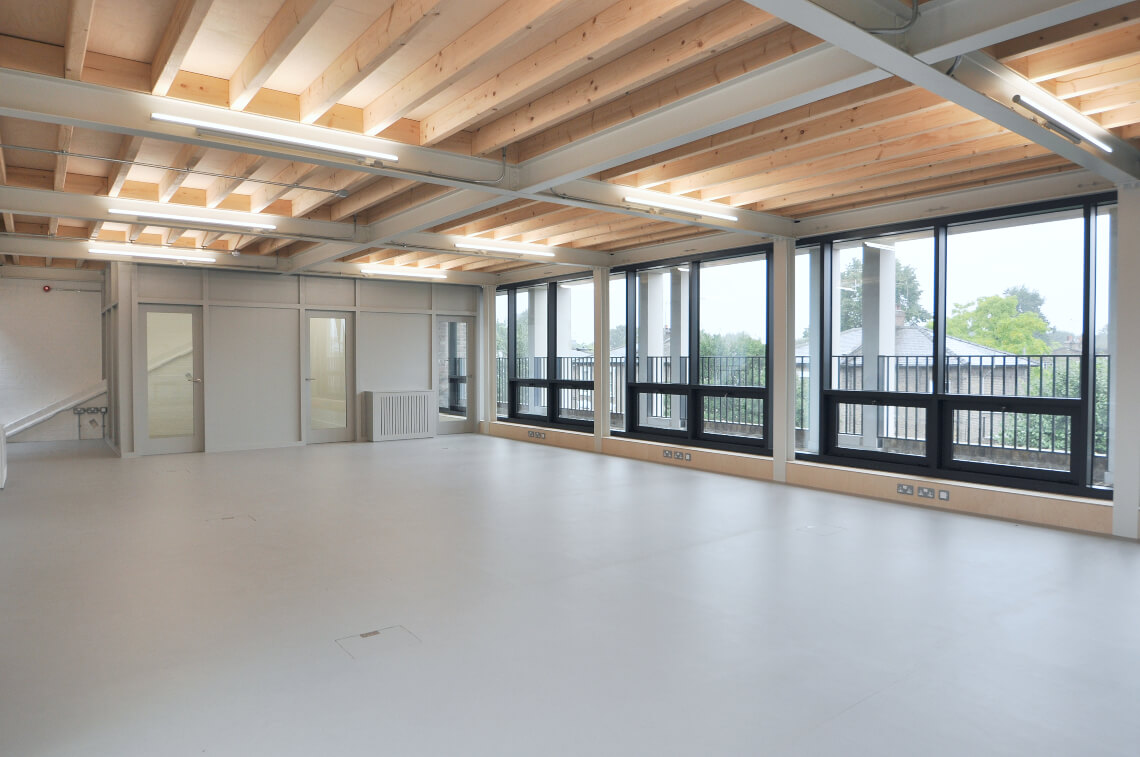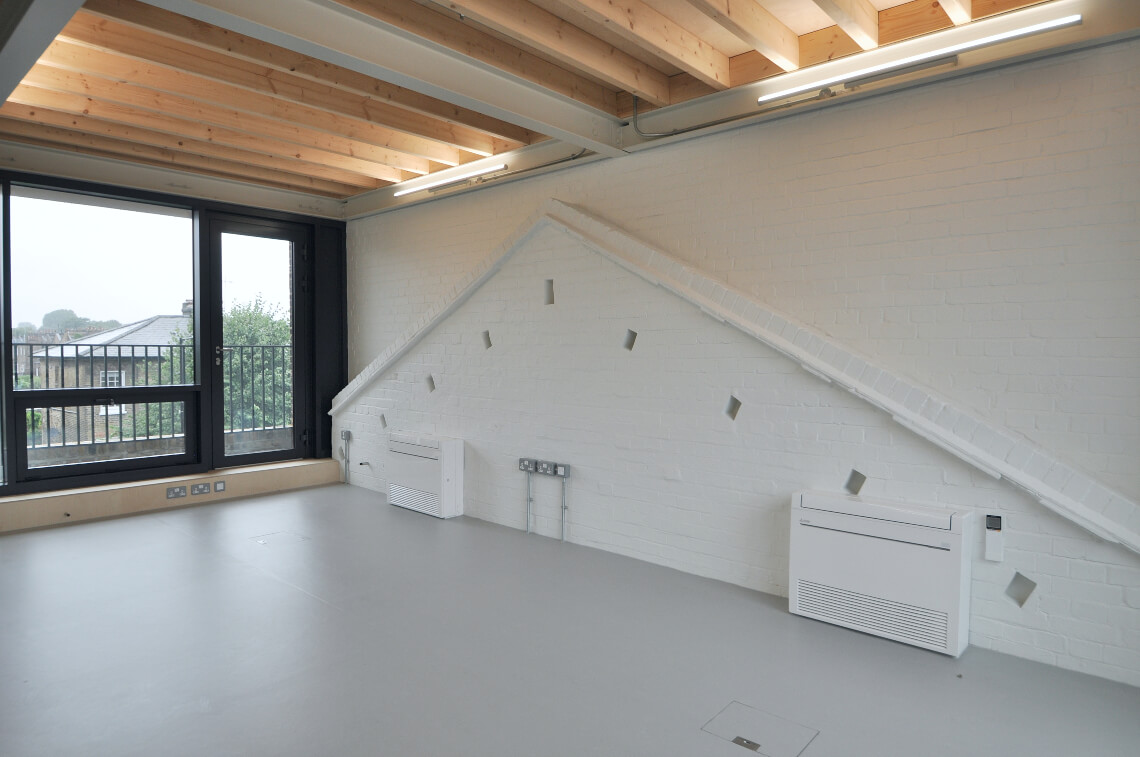 In addition to the internal building works, single storey extension was removed to open up more space in the courtyard. A second-floor extension has also been constructed, including a balcony, which provides impressive views across De Beauvoir Town and beyond.
Designed by architects Henley Halebrown, the 7,500 square foot commercial space includes an open plan office with high ceilings and plenty of natural light, fully equipped kitchenette and bathrooms, all set around the central courtyard.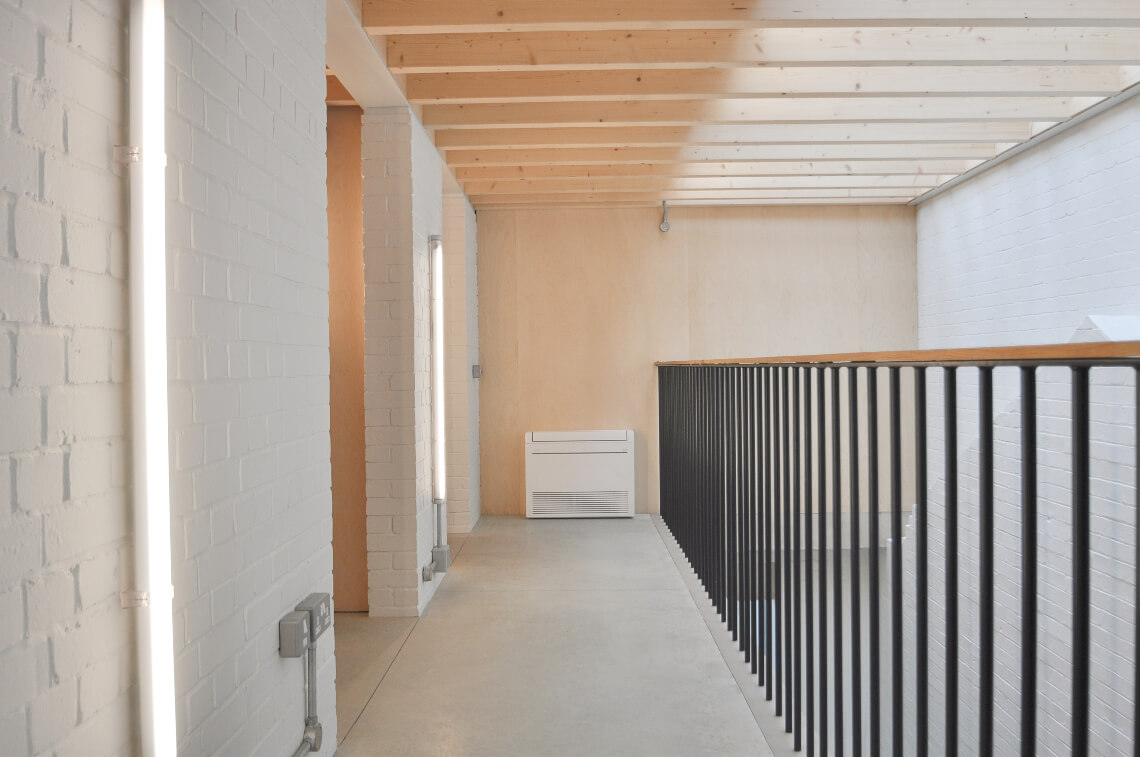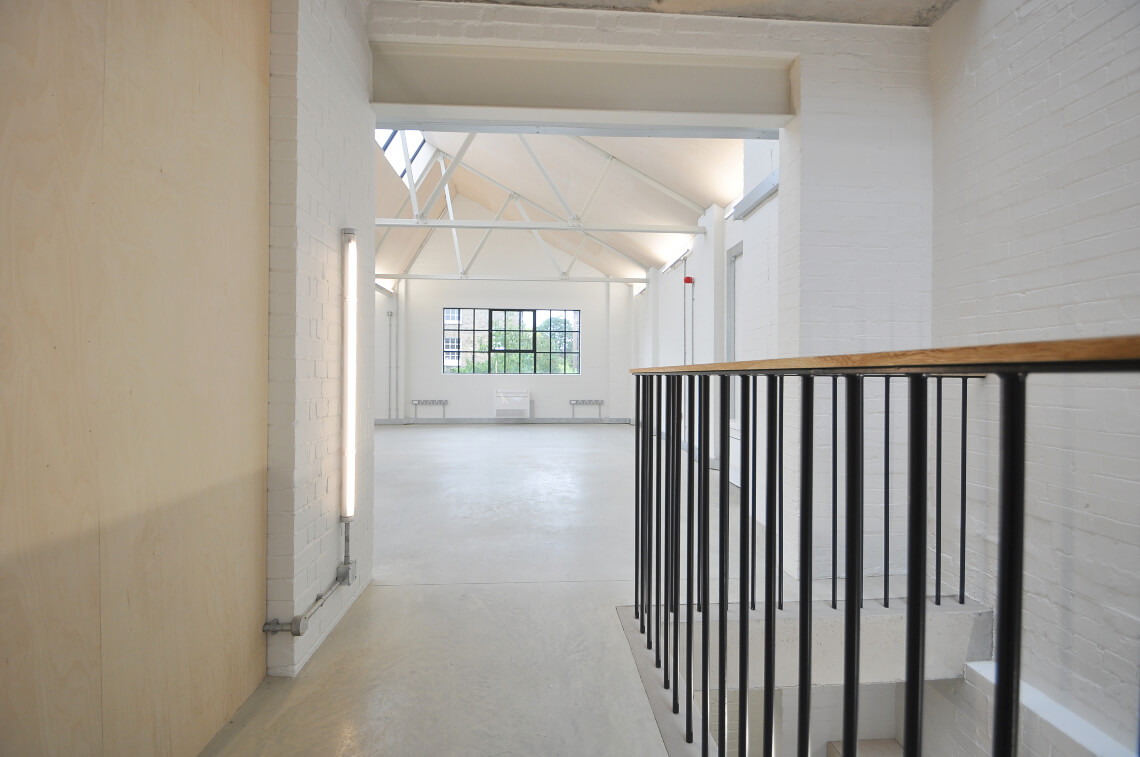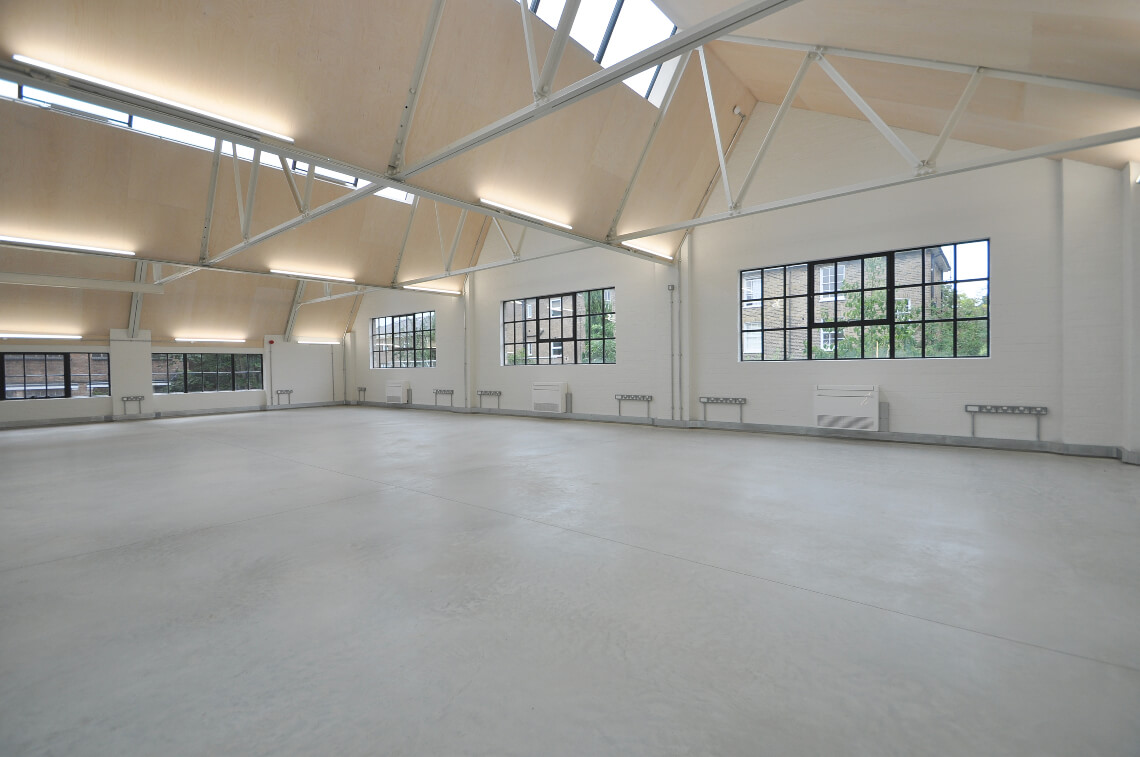 Completed by Sullivan Brothers Construction Ltd, work began in January 2019 and completed at the end of August, in time for the building's new tenants to move from neighbouring De Beauvoir Block - global mobile ticketing platform DICE. Read DICE's story here.
Number 98 is the second phase in the transformation of De Beauvoir Road; 92-96, the De Beauvoir Block, completed in July 2017, and work is due to begin on 100 De Beauvoir Road later this year. The buildings will all share a similar Edwardian aesthetic. If you're looking for commercial property in Hackney, take a look at our available properties here.