December 1st 2021
Another Drop in the Ocean
'Another Drop in the Ocean' was a glorious evening of music and celebrations organised to raise funds for De Beauvoir Welcomes Refugees (DBWR).
DBWR has received enthusiastic support from the local community so far, and the first fundraising event on Sunday 28th November raised an impressive £6,000.
Held at St Peter's Church, the concert was co-hosted by BBC Radio 4 newsreader Zeb Soanes and actor Temilola Olatunbosun.
Guests enjoyed spectacular performances from local favourites including HERD, Honey B Mama, Irene Serra, the Peter Werth Trio, Angel Reid, Woven Gold, De Beauvoir Flutes, Robin Bailey, and Jennifer Begley.
The event also featured Angel Coulby, who you may recognise as Gwen from BBC fantasy series Merlin, and Selina Cadell, known for ITV series Doc Martin.
Local wine bar and bottle shop Hector's provided a selection of interval wines.
We were proud to see our very own Jennifer Benyon, Head of Landscaping for the Estate, performing as part of the HERD choir.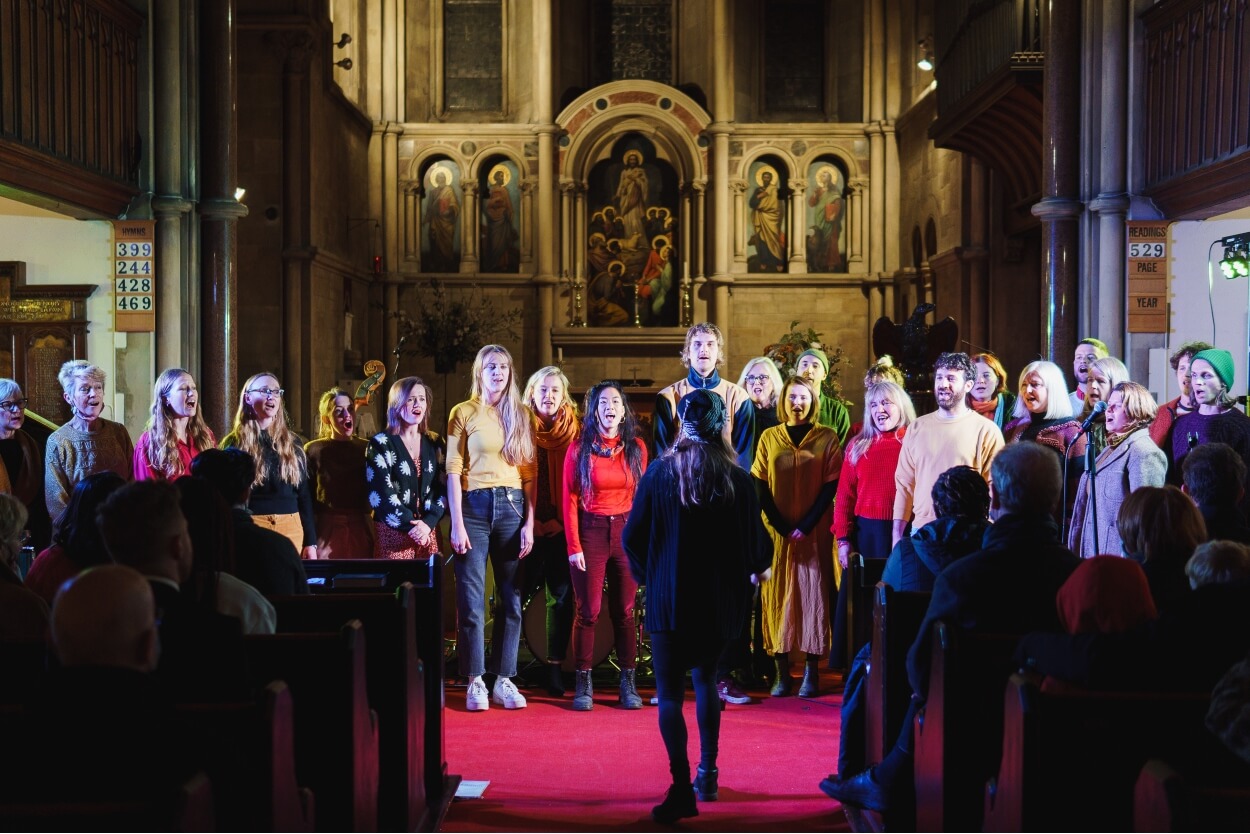 "It was a moving and joyous evening to be part of, all raising funds for such a good cause," Jennifer said. "There has been truly fantastic support from the local community so far, but De Beauvoir Welcomes Refugees is continuing to fundraise and I'd encourage everyone to continue to show their support".
To find out more about the De Beauvoir Welcomes Refugess and to support the cause, visit www.justgiving.com/crowdfunding/debeauvoir-welcomesrefugees or contact the De Beauvoir Association on info@debeauvoir.org.uk if you're able to provide support.
See the photo gallery from the evening.
All photos copyright Stefan Jakubowski / The Benyon Estate