Following the success of the Christmas shopping trail in 2020, the De Beauvoir Spring Shopping Trail took place on Sunday 16th May, to encourage residents to shop local and support their neighbours.
The community initiative saw over 40 local businesses, crafters, schools, and groups set up shop on the streets of De Beauvoir Town, with wares including pre-loved toys and games, handmade jewellery, vintage clothes, textiles, artwork, crafts, books and an array of different cuisines, from Ethiopian to Venezuelan, at Our Lady and St Joseph's School and Hackney New Primary School respectively.
De Beauvoir Women's Institute (WI) offered their ever-popular homemade cakes, jams, marmalades and chutneys, and St Peter's opened its doors for an 'open church' and wellbeing session.
From Buckingham Road to Downham Road, the streets were buzzing with chatter as people met old and new friends alike. Even the occasional rain shower couldn't dampen the spirits!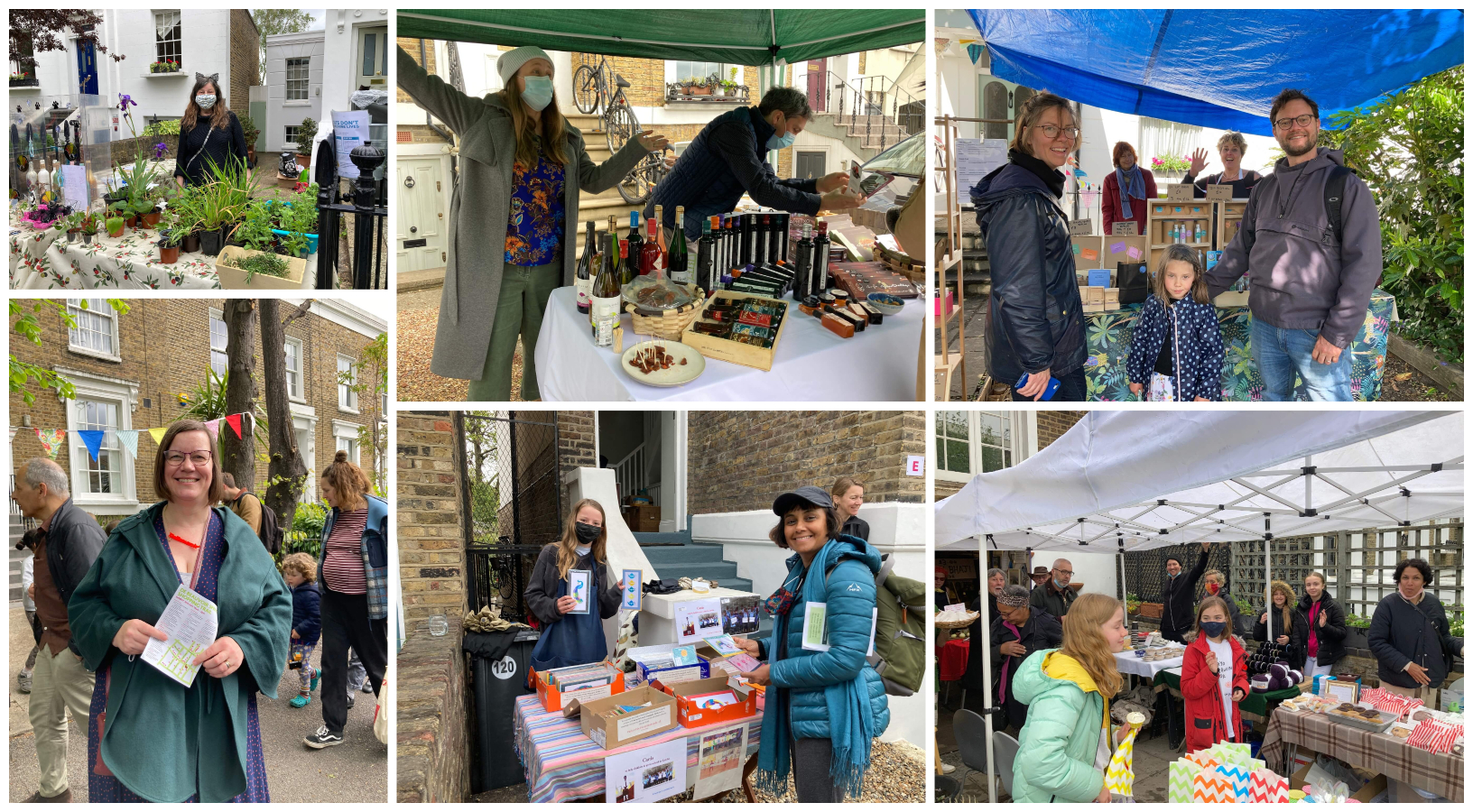 A huge thank you to everyone who took part: to all the businesses, organisations and individuals selling, and to the community for turning out in force and adhering to social distancing guidelines to help keep everyone safe.
Watch out for news of another Shopping Trail later this year.
Spring Shopping Trail in pictures.
Photos courtesy of De Beauvoir Association - sign up for their weekly newsletter HERE.